NFL Betting Sites in the US
NFL is the most-watched sport in the US and the appetite for betting on it has only increased since the legalization of online wagering.
We recommend online NFL sportsbooks and give you all the information you need for betting on pro football. Find out more about the types of bets available and the best NFL bonuses on this page.
Best NFL Betting Sites in September 2023

Top Results for
Virginia, US
#
Sportsbook
Bonus
Visit Site
T&Cs

1.

FanDuel Sportsbook

Up to $1,000 risk-free bet

Free bet

Play

Use bonus code: No bonus code required; Register to claim
Qualifying bet: No minimum bet amount
Wagering requirement: 1x bonus

2.

Caesars Sportsbook

Bet $50 Get $250 in Bonus Bets

Cashback

Play

3.

BetMGM

Up to 1000$ first bet offer

Free bet

Play

Use bonus code: No bonus code required. Register to claim offer
Qualifying bet: No minimum bet amount and no odds restrictions
Wagering requirement: 1x bonus

4.

BetRivers

Match deposit bonus

Play

Use bonus code: 250MATCH
Qualifying bet: No minimum bet amount and no odds restrictions
Wagering requirement: 1x bonus

5.

DraftKings Sportsbook

Bet $5 get $200 in free bets instantly

Free bet

Play

Use bonus code: No bonus code required; Register to claim
Qualifying bet: $5
Wagering requirement: 1x bonus

6.

Unibet

Free bet

Play

Use bonus code: No bonus code required; Register to claim
Qualifying bet: $10 or more
Wagering requirement: 1x bonus

7.

WynnBET

Bet $100 get $100 in free bets

Cashback

Play

Use bonus code: XUSBETTOP; Register to claim offer
Qualifying bet: Bet $100 or more at minimum odds of -120
Wagering requirement: 1x bonus
Every NFL betting site we review is rated against strict criteria so our team of experts rate each sportsbook by the same metric. This ensures that only the best NFL betting sites are recommended.
The criteria we use includes the quality and frequency of promotions, range of markets, and the payment methods available.
Crucially, every US betting site we recommend is licensed in the US so you can be sure that it's safe to bet with them as they have to follow state and federal laws.
How we Rated NFL Betting Sites
There are so many NFL sportsbooks out there and it's hard for new bettors to know exactly what makes a good betting site and what makes a bad one.
Our football betting experts use specific criteria to rate every NFL betting site available in the US as this allows for fair comparison between them all. The criteria can be found below.
The most important thing to understand is that no NFL betting site is perfect at everything and not all bettors want the same thing in a sportsbook, so you should find one that suits your needs.
Security

Every NFL sportsbook we recommend is licensed which means your money and personal data are both safe. Licenses give you legal protection and allow you to contact your state's gaming commission if necessary.

Promotions

The best NFL sportsbooks boast plenty of promotions to get stuck into, such as enhanced odds and money back for placing a bet. NFL bonuses are generally worth around $50 but this can reach $1,000 for the Super Bowl, which welcome bonuses can also be used on football and these are as high as $2,000.

Mobile apps

All sportsbooks have mobile apps for both Android and iOS so that you can bet on the go or anywhere that's not at your computer. It should be easy to navigate to NFL and place bets on football on an app without it crashing or needing location confirmation.

Quality of odds

Having good odds means you get better returns on winning bets and although many NFL sportsbooks rival each other and ensure there's very little between them, it's still important to find a site that offers consistently good odds.

Markets

A range of NFL markets gives you the chance to bet on different aspects of a game and basically makes betting more entertaining. All good NFL sportsbooks have over 100 markets for every match and the best clock in at 150.

Live betting

The best live betting sites for NFL have a good range of markets and competitive odds for in-play betting, which allows you to wager as a game is going on. Ideally, you should also use a site that doesn't take more than five seconds to confirm a bet after you've placed it.

Payment methods

A betting site having a range of popular payment methods means you're more likely to be able to use your preferred option. Having at least three of PayPal, VISA, Mastercard, VIP Preferred, and Play+ is a sign that you should consider that sportsbook.
Top NFL Betting Apps
Almost all legal US sportsbooks have an app for both iOS and Android, allowing you to bet on NFL your phone or tablet on the go or at home.
Our team of NFL betting experts have tested and reviewed every site's mobile app to determine which are the best for mobile betting and for NFL betting in tandem.
FanDuel Sportsbook's mobile has simple navigation so you can easily get to NFL betting and place a bet on upcoming or live games, and their football odds are consistently some of the best in the US.
DraftKings Sportsbook offer a solid mobile app and have a wide variety of NFL markets for your betting so there's plenty of choice, whilst their odds are also extremely competitive.
Caesars boast not only a fantastic app that rarely crashes and is easy to navigate, but also have good NFL odds and lots of markets to select from.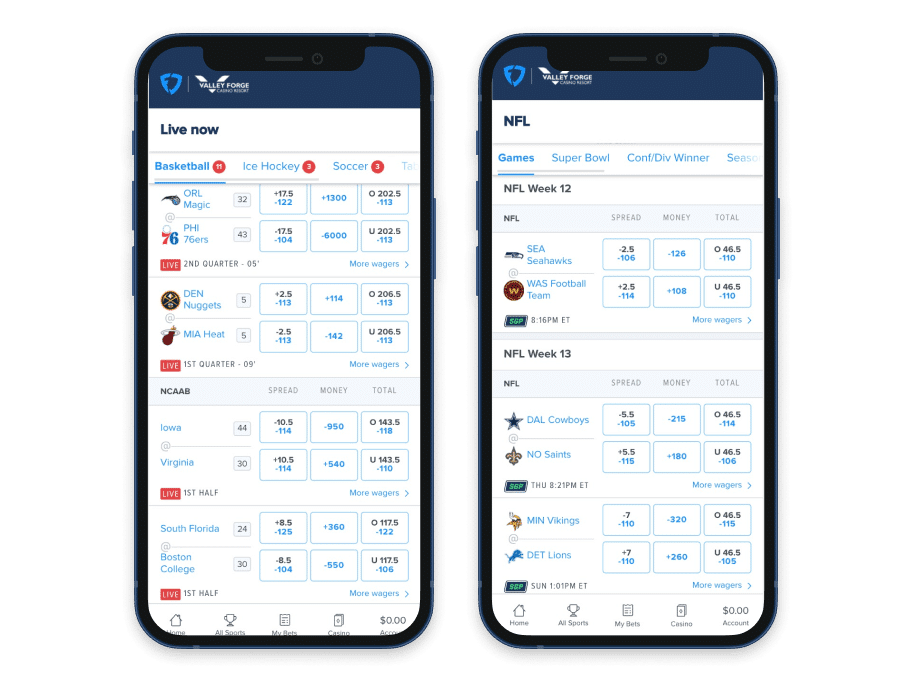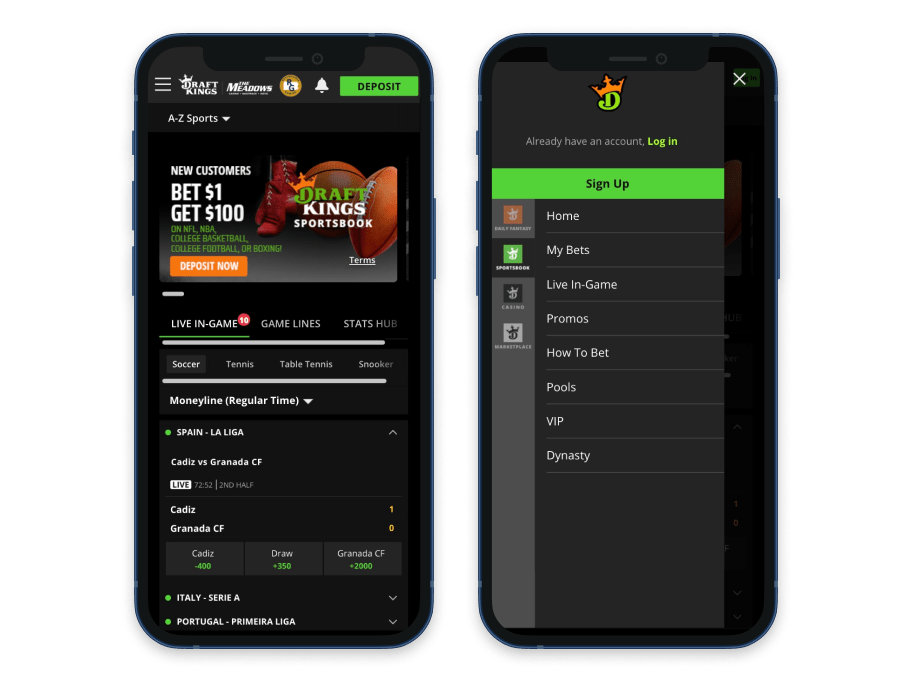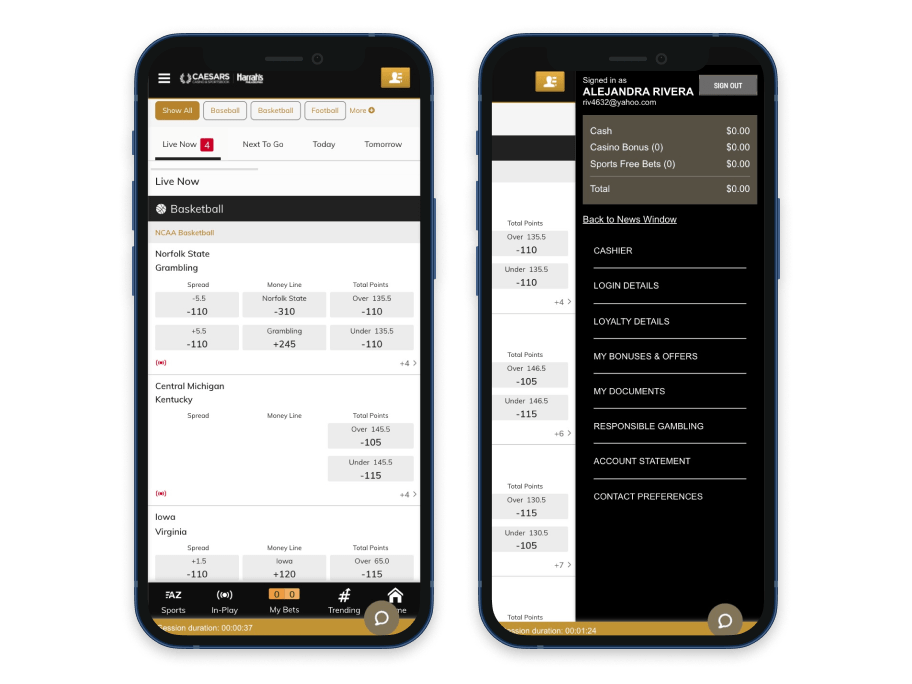 NFL Betting Bonuses
Welcome bonuses at US sportsbooks are usually not specific to a sport but that almost always means you can use betting sign-up offers on NFL.
There are also lots of NFL promotions for registered bettors available, which give you free bets or enhanced returns, rewarding you for regular football betting.
For instance, bettors who wager $50 on a Super Bowl winner at FanDuel Sportsbook get a $5 free bet every time that team wins in the regular season, up to $50.
Many bonuses come in the form of free bets or bonus credits, and it is worth noting that bets placed with bonus money do not include the stakes in the returns.
Free bet wagers not included in returns
A $20 on Cleveland Browns to beat Pittsburgh Steelers at +200 would return $60 if Cleveland wins – $40 in winnings and your $20 initial risk.
If that $20 was a free bet or bonus funds, your total returns would just be the $40 in winnings.
The best NFL free bets are available at BetMGM as they are not only frequent, they have high value of up to $100 and they also have friendly terms like 1x wagering requirements and expiry dates of 14 days.
For the leading welcome bonus, PointsBet offer up to $2,000 as a risk free bet when you register. Both the qualifying bet and the free bet can be used on NFL.
Caesars Sportsbook have some excellent NFL odds boosts that ensures you get the best price on a particular market or on a parlay. It is common for Caesars to enhance the odds on a moneyline treble, such as from +400 to +600.
NFL betting promos
| | |
| --- | --- |
| Best NFL free bets | |
| Best NFL welcome bonus | |
| Best NFL boosted odds | |
How to Bet on NFL
NFL betting looks a bit complicated on the outside but it's not difficult to understand once you know what to look out for.
Odds can be particularly confusing to look at on NFL betting sites and so can some markets, as it is not always clear what outcome you need for your bet to be successful.
We've broken down all the information you need into easily-digestible parts, and you can use the links below to jump straight to the section you want to know more about.
NFL betting explained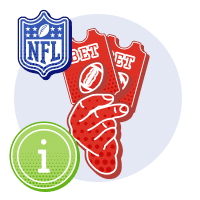 How to Place a Bet on NFL
NFL betting looks confusing at first because of how many options there are and how much new information there is to understand.
However, it's actually quite straightforward to start betting on NFL and even though the process can appear to be difficult, it's not.
We have broken down the process into steps that are easy to follow and contain everything you need to know about how to bet on pro football.
When you sign up for a new sportsbook, you have to input some personal information so the betting site can comply with Know Your Customer (KYC) regulation, which verifies your identity.
The information required includes your name, address, zip code, and the last four digits of your Social Security Number. All of your details are held securely by licensed US sportsbooks.
1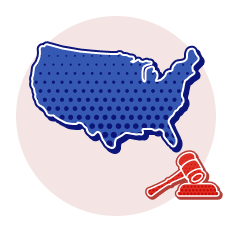 Choose legal US betting site
Check out our list of the best NFL betting sites and pick a highly-rated one that's available in your state.
2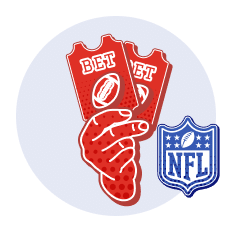 Find the game you want to bet on
All available NFL games will be listed under the appropriate tab, usually in order of start time.
3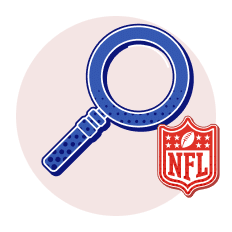 Find the market
Use your research to select the market you want to bet on.
4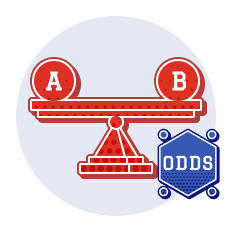 Compare odds
Always check you're getting the best bang for your buck. If another betting site has better odds, you should consider using them.
5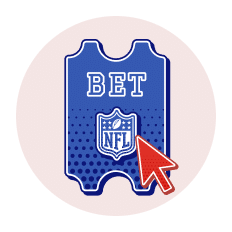 Place bet and wait for it to settle
Decide how much you want to wager, place the bet, and wait for the result.
How to Read NFL Odds
The American odds format does not lend itself to being user-friendly for new bettors.
Numbers with a minus in front of them represent the amount you need to wager to win $100. So if you wanted to bet on Buffalo Bills -2.5 at -110, you'd need to wager $110 to win $100.
Conversely, numbers with a plus show the amount you would win by betting $100. A bet on Los Angeles Rams moneyline at +115 would win $115 with a $100 bet.
You don't have to bet $100 every time, it's simply how the format is displayed. Maximum and minimum bet amounts are decided by each sportsbook.
-110 is the standard line for spreads and totals, which you can find out more about below, and so you'll probably see -110 about quite a lot.
NFL odds explained
| | |
| --- | --- |
| -110 | Wager $110 to win $100 profit |
| -200 | Wager $200 to win $100 profit |
| +100 | Wager $100 to win $100 profit |
| +500 | Wager $100 to win $500 profit |
NFL Odds Comparison
NFL odds vary depending on which sportsbooks you use due to a range of factors, such as volume of bets taken and attitude to risk.
Even the same game can have vastly different prices from one betting site to the next, so it's important to look at a few sportsbooks before placing a bet.
The table below shows odds for the moneyline and spread for a game between Buffalo Bills and Los Angeles Rams. There's not much between the sites in regards to Rams moneyline, with FanDuel a tiny bit better than the others, whilst Caesars and bet365 offer the Bills at a slightly better price.
Things get a little more interesting on the spread and it's this market that most NFL sportsbooks are judged on.
FanDuel are the only site of the four to not go with the usual -110 on both sides of the spread, instead offering -112 on the Rams to cover and -108 on the Bills. That reduces their margin to 4.7%, theoretically making it better for customers as smaller margins means that sportsbooks make less money in the long run.
Caesars
FanDuel
bet365
BetMGM
Home – Los Angeles Rams
+115
+116
+115
+115
Away – Buffalo Bills
-135
-136
-135
-140
Home spread
+2.5
-110
+2.5
-112
+2.5
-110
+2.5
-110
Away spread
-2.5
-110
-2.5
-108
-2.5
-110
-2.5
-110
Spread margin
4.8%
4.7%
4.8%
4.8%
Popular Bet Types
There are many different types of football bets available on NFL betting sites but some are more popular than others. These core concepts can also be applied to other types of wagers and other sports like basketball betting.
All sportsbooks offer the NFL bet types listed below and the outcome needed for bettors is the same regardless of which site used, but it's sometimes worded differently.
For example, you can back Cooper Kupp to score more than one touchdown. Some sites will list this as "over 1.5 touchdowns" whilst others will list it as "2+ touchdowns" so it's important to read markets properly.
If you're not sure what outcome you need, then contact the sportsbook's customer support and they'll be able to give you the answer.
NFL Game Betting
Most football money wagered is on individual NFL games, from week one right through to the Super Bowl.
The main bets available on NFL are listed below and although it's not fully exhaustive, these wagers are available at every sportsbook. In particular, new betting sites offer more NFL markets than established ones.
There are three key markets for NFL betting: moneyline, spread, and total. These markets take the largest volumes of bets because they're very popular amongst bettors, both for singles and in terms of parlays.
Spread

Spread betting is giving the team you bet on either a positive or negative handicap at the start of the game. The favorite starts with a negative handicap and the underdog a positive one.

The team that has the most points after the handicap has been subtracted from the pre-game favorite is the winner and is known as covering the spread.

For instance, Kansas City Chiefs are favored -4.5 against the Tennessee Titans. A 28-17 win for Kansas City would see them cover but a 28-25 win for them would see Tennessee cover.

Totals (over/under)

This is how many points there will be in a game. Each fixture is given its own projected total points line and you are betting on whether it will be over or under that number.

For example, the projected total for Buffalo Bills vs Los Angeles Rams is 52.5 points. If 53 points are scored then bets on over is the winner, whereas if 52 points or fewer are scored then those who backed under win.

Moneyline

Moneyline is simply betting on which team will win a game. This corresponds with the spread in the sense that a team that is heavily favored, such as a -10 handicap, will have low moneyline odds.

It's common for many bettors to prefer moneyline over the spread when the game is expected to be close as it gives better odds for a team to win rather than covering +2.5 (for instance).

Player props

Prop is short for proposition and you are wagering how well a player does in a game. This works in an over/under format like Totals betting. All sportsbooks usually offer basic props like total receiving yards or passing yards but some will also give options for more niche ones like defensive tackles made.

In a game between Cincinnati Bengals and Pittsburgh Steelers, Ja'Marr Chase's receiving line is set at 5.5 catches. If he has six receptions or more then the overs bettors win, and if he has five or fewer then those who bet on under 5.5 win.

Parlays

A parlay combines selections from multiple games into a single bet. This allows for a greater return from a lesser wager, but as such the chance of winning a parlay is lower. All selections have to be successful for the parlay to win.

Teasers

A teaser is similar to a parlay except it can only be made up of spreads or totals. A fixed number of points is then added to every selection and the total return is based on how many points you buy.
NFL Futures Betting
Futures are markets that are settled either near or at the end of the season. They are also called Outrights and are not based on specific games, but rather the entire campaign.
The best sportsbooks offer dozens of futures markets, from Super Bowl winner and division champion to individual awards like MVP and Rookie of the Year.
Most futures markets stay open for the entire season so there's no pressing need to bet before it begins, but there's often more value on underdogs if you bet on them before the season starts.
Super Bowl winner

This is betting on which team will win the Super Bowl. The Super Bowl is the biggest betting event of the year with an estimated $4.5 billion wagered on it every year.

Player awards

There are a variety of player awards handed out each season, and most sportsbooks will offer at least some of them. MVP (Most Valuable Player) is the big award which will be available at any good betting site, whilst the big sportsbooks may also have markets for winners of Rookie of the Year and Coach of the Year.

Win total (over/under)

Each team is assigned a win total at the start of the season and you are betting on whether they will win more or fewer games than that number. This market is only available before the opening fixture of the season.

To make/miss playoffs

The best regular season teams qualify for the playoffs and you can wager whether a team will make or miss the postseason.

To win division/conference

Division betting is wagering on a team to win their division (AFC East, NFC South etc.). Conference winner is betting on which team will represent either the AFC or NFC in the Super Bowl.
NFL Betting Tips and Advice
Now you know what types of bets are available and how to read odds, so all that is left is deciding which of those markets to punt on.
There are some key basics that you should know before placing an NFL bet that will help you out with wagering. It is important to remember that this is just broad advice there is no guaranteed way to win NFL bets.
You should consider each of the tips below before you place any NFL bet as wagering using only your gut feel is a recipe for disaster.
NFL Live Betting
Live betting is one of the best betting features available. It allows you to bet as a game is going on and see in-play odds, which can sway your wagering as you are not relying on statistics alone.
Live in-play betting on NFL games allows you to watch the game and see how it is going, meaning you can wager based on the run of play or if there are injuries. This adds a new dimension to NFL betting.
Every NFL game is available for live betting on all licensed US sportsbooks and the great thing is that in-play betting has new markets that aren't offered pre-game. A selection of live betting markets include:
Moneyline
Spread
Total
Next touchdown scorer
Next team touchdown scorer
Result of next drive
Next team to score a touchdown
Player receiving yards
Player rushing yards
We've picked out the best live betting sites in the US for NFL betting.
FanDuel Sportsbook offer the most live betting markets of any football site and also boast in-depth live stats for every game so you can make educated bets.
The strongest odds for in-play NFL betting are at BetMGM, whilst they also have plenty of stats to get stuck into. However, BetMGM offer fewer markets compared to other sites.
PointsBet have an incredibly user-friendly NFL live betting interface that makes it easy to place the bets you want to, and they also show an animation of what's happening on the field – perfect if you aren't able to watch the game live.
Best NFL live betting sites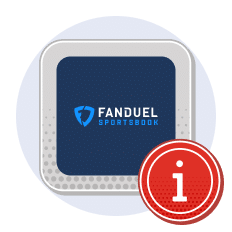 Good range of markets
Lots of live stats
Odds often lock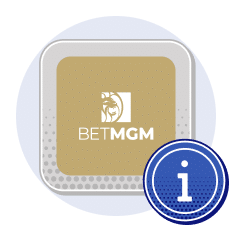 Great variety of stats
Strong odds
Fewer markets than others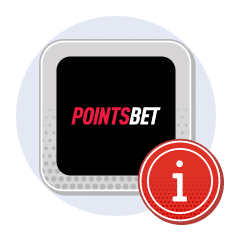 Easy to use
Animated live display
Not many markets
Top NFL Events
The NFL season is the shortest of all the four major sports leagues in the US, with each team playing only 17 games. Compared to baseball betting where MLB teams play 162 games, there's fewer wagering opportunities for NFL.
Just seven teams from each conference qualify for the postseason and as each round of the playoffs is single-elimination, this is when sportsbooks really get serious with NFL betting and bonuses.
Better odds and new promotions are available throughout the playoffs, and you can read more about the top events in each NFL season below.
Super Bowl

The Super Bowl takes place in February every year and sees the best team from the American Football Conference (AFC) face off against the best team from the National Football Conference (NFC).

It is the biggest annual betting event in world sport, with over $4bn wagered on it every season, and this figure will likely rise as more and more states legalize online betting. Many sportsbooks offer promos worth thousands of dollars for the Super Bowl, as well as lots of odds boosts on singles.

AFC/NFC Championship

Teams only play each other from their own conference (either AFC or NFC) in the playoffs, and each Championship match determines who will represent the conference in the Super Bowl.

As these are the final two games before the Super Bowl, there's always plenty of bonuses out there and sportsbooks always try to one-up each other in terms of odds.

NFL Draft

The best college players are chosen by NFL teams in the annual draft, with the previous season's worst team selecting first. Most sportsbooks offer just basic markets on the draft, such as who will be selected first, second, and third.

Some betting sites are more in-depth and have options for the first player of each position to be selected, as well as which college will have the most players picked.

Thanksgiving tripleheader

Three NFL games are played on Thanksgiving every year, one after the other. Traditionally, one game is hosted by the Detroit Lions and one by the Dallas Cowboys.

It's common for sportsbooks to offer boosted parlays that usually consist of the moneyline winner from each game, or a specific player to score a touchdown in each game.
NFL History
The history of the NFL goes back over a century, although it hasn't always existed in its current form.
As with many sports, it took decades of playing before the NFL took hold and raised the standard of professional football with organized leagues for teams to play in.
The NFL has gone through many changes in its life that has shaped the way football is played now, from championships and playoff formats through to franchised teams and safety measures.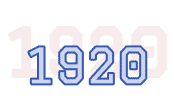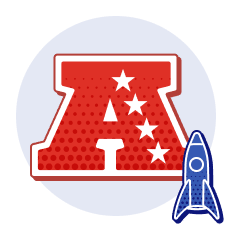 American Professional Football Conference formed
The precursor to the NFL, the APFC is formed in Ohio in 1920 with intent to "raise the standard of professional football." The APFC was renamed NFL two years later.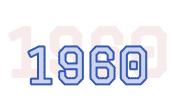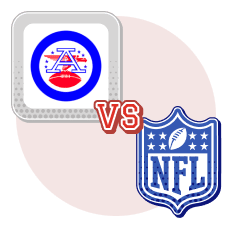 AFL emerges as rival to NFL
NFL had previously fended off other pro football leagues but the American Football League (AFL) proved to be a legitimate rival in 1960.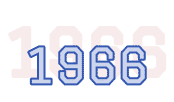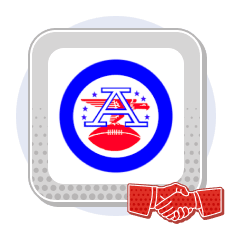 NFL and AFL merge
The two leagues began their merger in 1966, although NFL and AFL teams continued to play in separate leagues for another four years.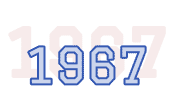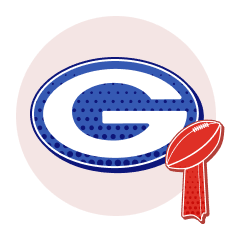 Packers win Super Bowl I
The AFL and NFL merger saw the Super Bowl created, which was first played in 1967 and won by NFL side Green Bay Packers in a 35-10 victory over AFL champions Kansas City Chiefs.
NFL Betting Sites to Avoid
Not all NFL football betting sites are worthy of consideration. The 2018 legalization of online sports wagering allowed offshore NFL sportsbooks to take hold and establish reputations in the years before then.
However, the key thing to note with these online NFL betting sites is that they are not licensed in the US and so do not need to follow regulation. If something happens to your money, you're pretty much up a creek without a paddle.
Unlicensed sportsbooks are also known for sometimes refusing to grade bets correctly, which means you may miss out on payments that should be yours.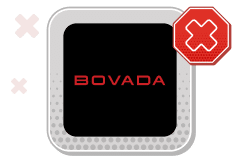 No US license
High deposit and withdrawal fees
No app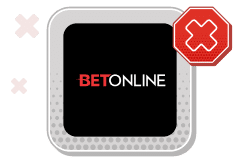 No US license
High minimum deposit
Withdrawal fees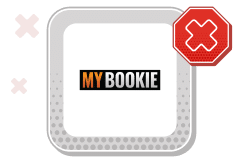 No US license
High fees on deposits and withdrawals
Withdrawals take over a week
Conclusion
NFL is the most popular sports league in North America and despite playing considerably fewer games than the other big four leagues, pro football has lots of great betting opportunities.
On top of the 18 weeks in the regular season, the Super Bowl is the most-viewed annual sporting event in the world and also sees over $4 billion wagered on it – more than any other sports game.
Every NFL game is available for live betting and the top sportsbooks offer over 150 markets including dozens of player props, so the possibilities are almost endless if you like to wager in-play.
FAQs
Can I bet on football legally?
Yes. NFL Football betting is legal in every state where online sports betting is allowed, with a variety of legal sportsbooks operating in each of those. Some states have more betting sites than others, especially ones which have been active in the NFL sports betting scene for longer.
How do I bet on football?
Find a sportsbook and sign up to claim their welcome offer, which is almost always worth utilizing. Deposit using one of their accepted payment methods, find the NFL market you want to bet on, type in your wager amount and place your bet.
Where can I bet on NFL?
You can bet on NFL games at any one of the licensed sportsbooks, provided online sports wagering is legal and available in your state. Online NFL betting may be listed as a competition in its own right or under a Football section.
Am I able to bet on the NFL Draft?
Most legal US sportsbooks allow you to bet on the NFL Draft, albeit somewhat restrictively. You can wager on which player will be taken first and the first player of each position to be selected, but limitations on college betting means there aren't usually many more options than those.
Can I bet on College Football?
You can legally bet on college football but the rules do vary by state, with some not allowing NCAA wagering on games that take place in that state. You can find out more about NCAA Football betting on our dedicated page, including the wagering restrictions set out in state legislation.
Who makes NFL odds?
NFL odds are made by Las Vegas sportsbooks, who use computer simulations and mathematical formulae to determine the lines for each game. These odds are then adjusted as they take bets on markets depending on the risk attitude of the betting site.