VISA Betting Sites in the US
VISA is a widely accepted payment method for sports betting, you have numerous great sportsbooks from which to choose.
You can easily deposit and withdraw conveniently on online sportsbooks when using VISA. Below we walk you through all the sportsbooks that accept VISA. We only recommend betting sites and apps that have the best welcome bonuses, odds and betting markets.
Best VISA Betting Sites in September 2023
Pros and Cons of Using VISA for Betting
VISA like any other payment method has its benefits and drawbacks. The main advantage to using VISA is how widely available deposits with it are.
VISA is a safe and convenient payment option for online sports betting as you don't need to create an account to use it. Apart from that, once you link your VISA card to your sportsbook account, it only takes a few taps to deposit and withdraw with it. It might take you a bit more time to deposit for the first time as you need to input all your card information.
Pros
Widely available at sportsbooks for deposits

Secure payment method

Trusted brand

Convenient to use
Cons
High 2.5-3% fee

Payment operator can decline transaction

Deposits/withdrawals show on bank statement
You should check with your bank if they allow you to use your VISA card for sports betting, as some bank operators don't allow such transactions. If your bank doesn't allow VISA deposits or withdrawals on betting sites the transaction is declined. Note that any VISA deposits and withdrawal transactions will show on your bank statement.
One of the biggest downsides to using VISA to deposit and withdraw funds for sports betting is the high fees charged by your bank for using their financial services. The sportsbook itself doesn't charge you any fees, however, your bank charges you a fee between 2.5-3% of the amount you are trying to deposit or withdraw.
VISA Betting Bonuses
You can find a lot of sportsbooks that accept VISA for deposits, and you definitely shouldn't worry about not being eligible for a welcome bonus if you use VISA. It's very rare that a sportsbook doesn't allow VISA deposits for their welcome bonus.
VISA betting sites have welcome bonuses ranging from $100 to $1500. The most common welcome bonus offered at major sportsbooks is a $1000 welcome bonus. Smaller sportsbooks tend to offer much lower bonuses usually ranging from $100 to $250.
We noticed that the most common welcome bonuses on VISA betting sites are free bets bonuses, especially larger sportsbooks like BetMGM, Caesars and FanDuel. While smaller sportsbooks that accept VISA offer deposit match-up and cashback bonuses with much lower bonus amounts.
Although there are many sportsbooks that accept VISA we only select the best ones to recommend to you. We make sure to only suggest betting sites that offer the best priced odds, welcome bonuses and betting markets.
Best VISA betting bonuses
| | |
| --- | --- |
| Sign-up bonus | |
| Free bet offer | |
| Cashback bonus | |
| Enhanced odds | |
Above you can see that we selected BetMGM Sportsbook as offering the best free bet welcome bonus for various reasons. For starters, the welcome bonus has no excessively restricting terms and conditions so it's easy to tap into its full potential and collect your free bets.
Also since BetMGM is available in virtually almost all states that allow sports betting, we are confident you can redeem their welcome bonus. Not only do they have the best free bet welcome bonus but it's one of the largest free bet welcome bonuses in all of the US.
Best VISA Racebooks
After reviewing all the racebooks that accept VISA we selected only the top four that meet our high standards. These racebooks accept VISA and have the best welcome bonuses, odds and betting markets.
VISA deposits and withdrawals at racebooks are subject to the same restrictions and limits as sportsbook transactions, thus you can benefit greatly from the rest of our guide below.
#
Sportsbook
Bonus
Visit Site
T&Cs

8.

TwinSpires

$200 free bet

Play

9.

Xpressbet

Bet $500 and get $100 bonus

Play

Live Streaming. Sports Stats.

10.

FanDuel Racing

Matched deposit up to $50

Play

Live Streaming. Cash Out.

11.

TVG

Up to $200 risk free bet

Play
How Does VISA Work?
VISA is a great payment option for betting as all you need is your VISA card to deposit and withdraw funds from a sportsbook.
You can use your VISA credit, debit or prepaid card to fund your sportsbook account. Below we created a guide on how to use your VISA card to deposit and withdraw for betting. We also included all the fees and withdrawal time associated with VISA.
How to Deposit with VISA at Online Sportsbooks?
Depositing with VISA the first time is a bit time consuming until you link your VISA card to your sportsbook account. After your first deposit, it only takes you a few taps to deposit or withdraw funds to and from your linked VISA card.
Linking your VISA card to your sportsbook is safe when you're using licensed sportsbooks in your state. We make sure only to recommend sportsbooks that are safe and legal in the US.
To deposit using your VISA card you must prepare the following details:
Name and surname on card
Address (must match the billing address on your credit/debit card)
Credit/debit card number
CVV number
Expiration date of your credit/debit card
1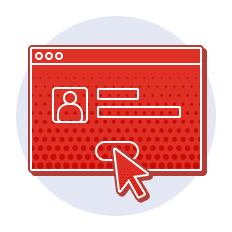 Log in to your sportsbook account
Use your username and password to login into the sportsbook.
2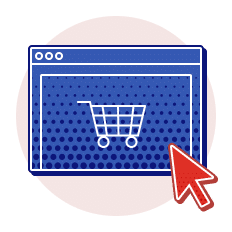 Tap on cashier
Tap on the cashier section and select deposits.
3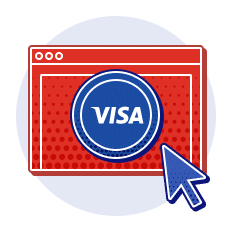 Tap on VISA
Select VISA as your chosen deposit payment method.
4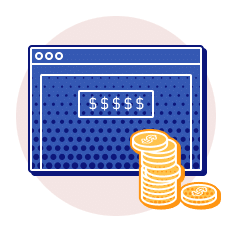 Input the deposit amount
Input the amount you would like to deposit.
5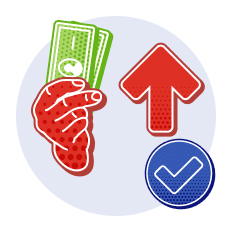 Complete the deposit
Once you enter all your VISA Card information and the payment is successfully processed, the deposit is completed.
6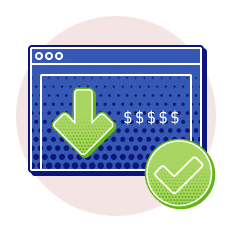 Funds will be processed into your account
Check the time it will take for the funds to show up in your account.
Sharing your credit/debit card information with a licensed sportsbook is safe as they use PCI standards for data security. Apart from that, a licensed sportsbook also uses a type of encryption that ensures that any data shared is kept safe.
VISA Payouts from Sports Betting Sites
Withdrawing with VISA is quick and easy just like the depositing process. If you have linked your VISA card to your sportsbook account then it's even simpler. To withdraw funds from your sportsbook using VISA, follow the instructions below.
Before you are allowed to withdraw with VISA you must have deposited with the same VISA card first. Therefore in order to have a successful withdrawal request, make sure you have made at least one deposit using your VISA card.
Fees and Processing Times
When depositing or withdrawing from an online sportsbook using VISA you are not charged any fees. However, this might not always be the case therefore you should always check the sportsbook's terms and conditions beforehand.
The bank that issued your VISA card takes a 2.5-3% fee each time you use your card to deposit or withdraw on a betting site. The percentage of the fee differs according to your bank provider.
When comparing PayPal to VISA, the fee is similar as PayPal charges a 2.9% fee on the deposit amount. Although they have a similar fee PayPal withdrawals take much less time than VISA. PayPal payouts only take 24-48 hours for the funds to appear in your PayPal account, whereas VISA withdrawals can take up to 5 days.
Fees and waiting times
| | |
| --- | --- |
| Withdrawal time | 1-5 days |
| Fees | Fees apply |
| Min deposit | $10 – $20 |
| Max deposit | $600-$25,000 |
| Min withdrawal | $20 |
| Max withdrawal | N/A |
How Secure is VISA?
VISA is a trustworthy company that has been offering its financial services across the globe for decades.
VISA is a secure and reliable payment option for online betting. Additionally, licensed sportsbooks are required by law to only provide safe payment options for patrons. Therefore, they wouldn't risk losing their license by offering an unsafe payment method.
Below you can find all the main security features VISA offers patrons that use it for betting.
Chargeback

If you need to open a chargeback after paying using VISA, you must file a dispute with the bank that issued your VISA card. Your bank is responsible for providing you with a solution to the disputed charge.

Encryption

Any details that are shared when using VISA are encrypted using Message level encryption. This kind of encryption basically means that your data is protected from any unwanted third parties. Apart from that, the official VISA website uses a 256-bit encryption to protect any data shared on it.

Two-factor authentication

Since you would be using your physical VISA card and not an online payment method like PayPal, two factor authentication is not available. When using PayPal which is an ewallet you can use their two factor authentication which allows you to decline or accept a transaction to go through.

Preserving positive brand image

VISA takes great pride in making sure its customers are happy and safe. The company's main goal is to create a safe and reliable payment method that can be used online with ease.

Payment notifications

You cannot receive any notifications of deposits or withdrawals with VISA. However, you can check your transaction history on your bank's app or site, if they have this option available. Should you wish to use a payment method that offers payment notification you should give PayPal a try, since you can receive push notifications when using PayPal for online betting.

Monitored transactions

If there are any excessive chargebacks during a month your bank might be notified by VISA. However, it is normal that VISA transactions are monitored so as to protect patrons from fraduelenet transactions.
Not Recommended VISA Betting Sites
Unfortunately, offshore sportsbooks also accept VISA as a payment method apart from licensed sportsbooks. Therefore, you might be tricked into joining an offshore sportsbook that is not licensed in the US.
Joining these offshore sportsbooks carries a number of risks, but the worst of them is that you won't have any consumer rights in the event you encounter a problem.
For example, if you don't receive your withdrawal funds there is nothing you can do about it and you would have lost your money. However, if this occurred with a licensed sportsbook, the state regulator in your state can assist you in disputing the issue and resolving it.
In our top VISA betting sites list, we only list licensed sportsbooks that are safe and regulated by the state regulator. In order to avoid being misled into joining an offshore sportsbook, you can always check with your state regulator to see if the sportsbook you would like to join is regulated in your state.
Given the abundance of safe, licensed sportsbooks that accept VISA, there shouldn't be any reason for you to signup with an offshore sportsbook. In addition, offshore sportsbooks charge a steep fee of 3-7% of your deposit amount when using VISA.
Betting sites to avoid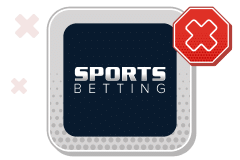 New matches uploaded late
High VISA depositing fee
Low odds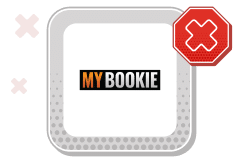 Slow withdrawals
High VISA deposit fee
Large chance of payout being declined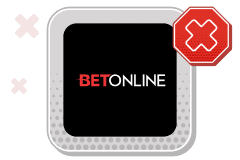 No major tournament matches
Low odds
Slow withdrawals
How We Rate the Best VISA Betting Sites
We always make sure that the betting sites we recommend adhere to our strict standards. For this reason, we only suggest sportsbooks that provide the best welcome bonuses, odds, and betting features rather than just those who accept VISA.
The following criteria helped us make a selection, it was difficult to choose the top VISA sportsbooks as there were so many options to evaluate and test out.
License

You must only join sportsbooks that are licensed in your state as offshore sportsbooks are not safe. Any licensed sportsbook needs to hold your information safe and must abide by consumer rights and laws, this is why we only recommend legal VISA betting sites in our top list.

Bonuses

You can find numerous promotions and welcome bonuses that accept VISA deposits. The most common VISA accepted welcome bonus is a free bet bonus. These free bet bonuses range from $100 all the way up to $1500. There are also other types of welcome bonuses that accept VISA such as match up deposits and cashback bonuses. However, these are usually in a lower range of $50 to $250.

Mobile apps

Sportsbooks should be able to provide patrons with a convenient app. Luckily, you can download a number of accepting betting apps for iOS and Android devices that accept VISA. Depositing and withdrawing using VISA on these betting apps is quite easy as you simply need to input your card details to complete a transaction. You can also save your card details on the sportsbook and the next time you want to deposit or withdraw it would only take you a few taps to finish the process.

Quality of odds

Before recommending a sportsbook, we make sure to compare the odds that they are offering with another sportsbook. In our top VISA betting sites list, we only suggest sportsbooks with the best odds. You should join one of these sportsbooks if you want to have a successful betting experience as it's vital that you use good quality odds.

Live betting

There are numerous VISA sportsbooks that we highly suggest which also have a large range of live betting markets. For example, FanDuel, offer live betting on all of their markets and they even have a live streaming option for some of the sports. The major sports leagues, including the NFL, NHL, NBA and MLB, are unquestionably the most popular live betting events provided by VISA sportsbooks.
VISA Alternatives for Online Betting
If VISA doesn't meet your needs below we included three payment method alternatives that can be used for betting.
PayPal is one of the top favorites amongst betting patrons. Not only is it easy to use PayPal for depositing and withdrawing but withdrawals with it are very fast. It only takes 1-2 days for the funds to appear in your PayPal balance, unlike VISA which takes 1-5 days.
VIP Preferred is one of the rare payment options that doesn't charge you any fees when using it for deposit and withdrawals. Unlike the 2-3% fee that VISA incurs when using it for depositing and withdrawing, VIP Preferred is a great option for those that wish not to pay any fees.
Play+ is another e-wallet like PayPal which offers patrons higher withdrawal limits than VISA. Play+ also has a much easier process to deposit and withdraw than VISA as you simply need your email address and password to process a transaction.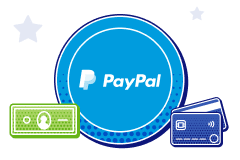 Withdrawals widely available at sportsbooks
Fast withdrawals
High 2.9% fee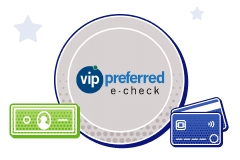 No fees on deposits/withdrawals
High limits
Slow withdrawals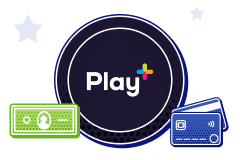 High withdrawal limits
Easy and convenient
Play+ account required for each sportsbook
VISA Company Information
VISA has always played an important part in online betting ever since sports betting started getting legalized in different states. We cannot imagine the online sports betting industry without VISA. It was one of the very first payment methods to become readily available on online sportsbooks.
Although there are many new payment methods available for online betting, VISA remains one of the most widely available and favorite payment option for bettors. VISA has also been keen on sponsoring sports teams like the UEFA Women's EURO 2022.
VISA info

| | |
| --- | --- |
| Year founded | 1958 |
| Owner | Visa Inc. |
| CEO | Alfred F. Kelly, Jr. |
| Mobile app | Via Apply pay, Google pay, Samsung pay |

| | |
| --- | --- |
| Headquarters | Foster City, California, United States |
| Official website | usa.visa.com |
| Publicly traded | NYSE |
| Customer support | Telephone, email, live chat |
History
VISA has been around since 1958 when they founded the company as BankAmericard. They started first by giving licenses to financial institutions in 1966.
After a few decades since VISA was launched, it is being accepted at numerous sportsbooks, offering patrons a simple way to deposit and withdraw funds.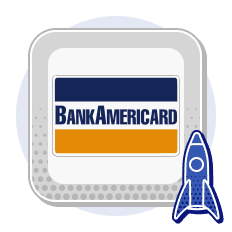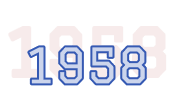 BankAmericard is founded
BankAmericard was founded to compete with MasterCard.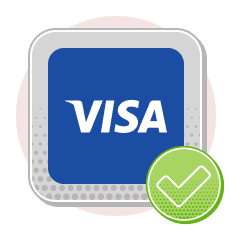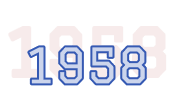 Renamed VISA
BankAmericard changes its name to VISA.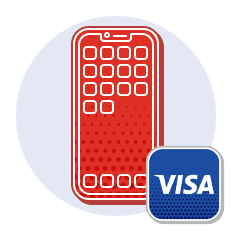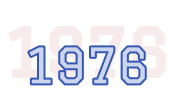 Launch of VISA mobile platform
VISA launched its first mobile platform to speed up the use of mobile payments and services.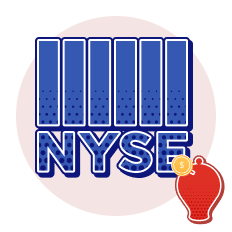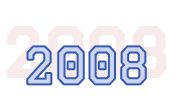 VISA added to NY stock exchange
Visa becomes the largest to start a public offering in US history.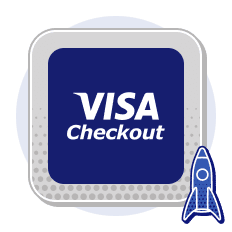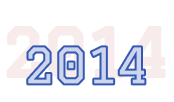 VISA checkout is launched
VISA creates VISA checkout which offers customers to shop online in an easy and secure way.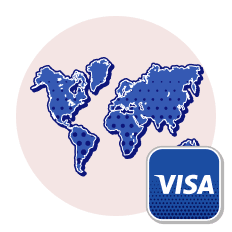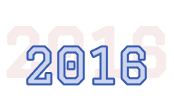 VISA inc. and VISA Europe become one global company
VISA Europe was created after VISA inc., these two companies were joined to become one large global company.
Conclusion
VISA is a widely accepted as a payment method for sports betting. It's a safe credit/debit card payment method that uses the best security measures to keep your transactions as safe as possible. If you don't mind paying the deposit and withdrawal fees, VISA is the right payment method for you.
Lastly, there are numerous VISA betting sites and apps that you can join, all of which have great welcome bonuses, odds and betting markets. In our top list, we included these sportsbooks that you can join if you want to use VISA as your payment method.
FAQs
Can I use VISA for online sports betting?
Yes, you can use VISA as your deposit and withdrawal payment on VISA online sportsbooks. Most sportsbooks accept VISA as a deposit method and some accept it for withdrawal as well.
Is it safe to use VISA?
VISA is one of the most well-known payment methods, you should rest assured that any payment with it is safe and secure. Note that VISA uses a type of encryption that makes all their transactions safe.
Are there any sports betting sites that accept VISA?
There are a lot of sportsbooks that accept VISA as a payment method, take a look at our list of best sportsbooks for VISA payment. We only included the best betting sites that offer great welcome bonuses,odds and betting markets.
Can I deposit with VISA?
Yes, only a few sportsbooks don't accept VISA as a deposit method. It is also very easy to deposit using this payment method. All you need to do is connect your VISA card and enter the amount.