PayNearMe Betting Sites in the US
PayNearMe is a safe, reliable, and very convenient payment method that is used by many patrons in sports betting. You can use cash to fund your sportsbook account or withdraw your winnings into cash when using PayNearMe.
Below we look at the benefits and the drawbacks of using this payment method for sports betting. We also list all the current licensed sportsbooks that accept PayNearMe as a payment method.
Best PayNearMe Betting Sites in July 2022

Top Results for
Virginia, US
#
Sportsbook
Bonus
Visit Site
T&Cs

1.

Caesars Sportsbook

Cashback

Play

Use bonus code: CZR
Qualifying bet: No minimum bet amount and no odds restrictions
Wagering requirement: 1x bonus
PayNearMe Sportsbook Winners by Category
We created the table below after confirming which sportsbooks accept PayNearMe as a payment method. All of the sportsbooks we mention accept PayNearMe, and we've listed the best sports betting sites for each category in the table below. For example, if you're a big NBA fan, we recommend checking out Caesars Sportsbook as they always have a great NBA related promotion.
PayNearMe sportsbook winners by betting site
| | |
| --- | --- |
| Best bonus | |
| Best mobile app | |
| Best NFL | |
| Best NBA | |
| Best NCAA betting site | |
| Best MLB | |
| Best NHL | |
| Best horse racing | |
Caesars Sportsbook in More Detail
Caesars Sportsbook is one of those sportsbooks that offers popular betting features and bonuses such as live betting and same-game parlays. When we compared their odds to a similar sportsbook, we found Caesars Sportsbook offers very competitive odds.
You must settle your first bet within 30 days of opening your account to be eligible for the welcome bonus.
Caesars Sportsbook in more detail
| | |
| --- | --- |
| Bonus | $1100 |
| Number of sports | 28 |
| Availability | AZ, CO, IN, Il, IA, MI, NV, NJ, PA, TN, VA, WV |
| Review | |
How to Start Betting with PayNearMe?
We've listed betting sites that accept PayNearMe as a payment method at the top of this page, therefore if you'd like to have a successful betting experience you should join one of those sportsbooks.
Look at our top sportsbook list

Take a look at our sports betting site list to find sportsbooks that accept PayNearMe.

Register with your selected sportsbook

Tap on the 'play' button, and you'll be redirected to sign up with the sportsbook.

Create your new account

To redeem the welcome bonus, you'll need to create a new account with the sportsbook.

Make your first PayNearMe deposit

Once you're ready to start placing bets and redeem your welcome bonus, simply deposit funds into your sportsbook account.
How to use PayNearMe on Sports Betting Sites?
PayNearMe is the only online payment method that won't require you to have a bank account to sign up with them. You can top up your PayNearMe account with cash at your closest convenience shops such as 7eleven, which is open 24/7.
If you select one of the options below, you'll be shown how to deposit and withdraw with PayNearMe, as well as information on any fees charged by PayNearMe.
How to Deposit with PayNearMe at Online Sportsbook?
Depositing using PayNearMe can seem like a difficult task if it's your first time depositing with this payment method. That's why we've put up a step-by-step guide on how to deposit using PayNearMe
You can fund your PayNearMe betting account with cash, credit cards, debit cards or a bank account, most patrons use this payment method to pay online using cash. To pay in cash you can head over to the closest convience stores like 7-Eleven or CVS Pharmacy.
1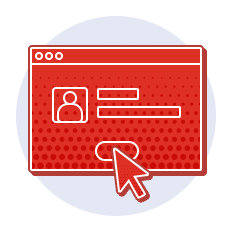 Log in your sportsbook account
Use your username and password to log into the sportsbook.
2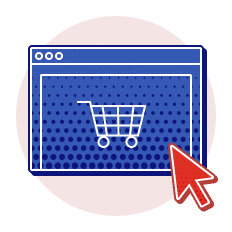 Find the cashier section
Click on the cashier section of the sportsbook and press on deposits.
3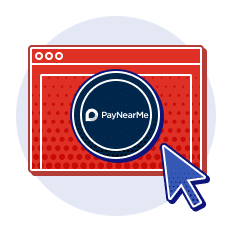 Select PayNearMe
Select PayNearMe as the deposit payment method you'll be using.
4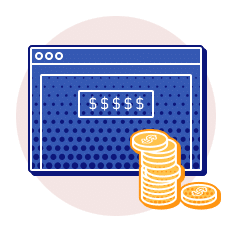 Input your deposit amount
Enter the amount you would like to deposit into your sportsbook account.
5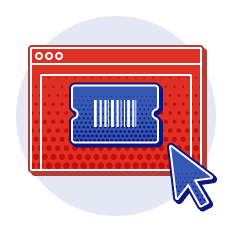 Print or save the barcode payment slip
The sportsbook sends you a payment slip, that you can pay in cash.
6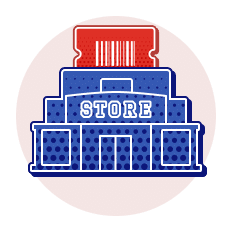 Go to your nearest convenience store
Show them your barcode from your phone and pay in cash.
7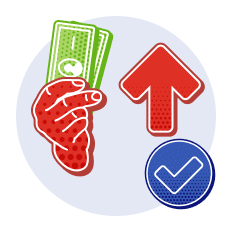 Complete deposit
Wait for a few minutes for the funds to be deposited and start betting.
PayNearMe Payouts from Sports Betting Sites
PayNearMe have partnered up with Pin4, which has allowed them to start offering withdrawals for patrons. PayNearMe now supports ATM cash withdrawals, these withdrawals are safe, easy, and do not require a bank card.
Fees and Processing Times
Betting site deposits and withdrawals done via PayNearMe are not subject to fees.
When using PayNearMe's services, you might be charged a small fee, the fee is usually $2, and it can go up to $5. Other similar payment methods typically charge a $5 per transaction, therefore PayNearMe's small fee of $2 is acceptable.
Fees and processing times
| | |
| --- | --- |
| Minimum deposit | $10 |
| Maximum deposit | $500 |
| Minimum withdrawal | $10 |
| Maximum withdrawal | $500 |
| Withdrawal time | Varies |
| Fees | $2-$5 |
How Secure is PayNearMe?
PayNearMe is the safest way to deposit or withdraw funds from your sportsbook using cash. It's safe since you don't need to share any bank details online, instead, you just pay in cash and you're done. Especially when you compare it to other payment methods like Visa and Mastercard, which require you to share all your bank info online.
Visa and Mastercard are both very safe to use as payment methods online for betting, some patrons prefer to pay in cash rather than share their card info online. As a result, PayNearMe is a popular option for online cash payments among sports betting patrons.
Chargeback

PayNearMe protects their customers by allowing them to open a chargeback dispute. You need to go to their official website so you can open the dispute.

256-bit encryption

The PayNearMe web-based platform is encrypted using 256-bit encryption. This kind of encryption allows for sensitive data to be encrypted and kept safe.

Two factor authentication

There isn't a two factor authentication available when using PayNearMe. You can switch on their engagement engine feature which allows you to receive important announcements.

Preserving positive brand image

PayNearMe is focused on maintaining a positive brand image and being a reliable payment method for their customers.

Email confirmation

You can switch on their 'engagement engine' feature which will allow you to receive reminders and notifications by email.

Monitored transactions

With PayNearMe you can monitor your transactions on their website and confirm your withdrawals.
PayNearMe Betting Bonuses
PayNearMe is accepted by a variety of betting sites, and each of these sportsbooks has its own set of bet bonuses. For example, some sportsbooks emphasize on specific sports, others might place a great emphasis on promotions.
Hence why we created the table below where we list sportsbooks based on their bonus specialties, all these betting sites accept PayNearMe. BetMGM Sportsbook is one of our top favorites as they not only have great betting features but they also have the best free bet offer and the simplest wagering requirements.
PayNearMe betting bonuses
| | |
| --- | --- |
| Best free bet offer | |
| Best sign-up betting bonus | |
| Best cashback bonus | |
| Best ongoing betting promotions | |
| Best low wagering requirements betting bonus | |
| Best in-play betting bonus | N/A |
Advantages and Disadvantages of using PayNearMe for Betting
PayNearMe has several advantages, the main benefit is that you don't need a bank account to use it and you don't have to share your card details with online sportsbooks like other payment methods. Another great thing about this payment method is that it's available at most of the best online betting websites.
The main drawback you may face when using this payment method is the small fees you will be required to pay. When you use a financial service, you should expect to pay a fee always, however, when compared to other payment methods, PayNearMe charges a very small fee.
Keep in mind that if you want a payment method that allows you to pay in cash at an online sportsbook and receive cash for your withdrawals, PayNearMe is the way to go.
Pros
No bank account required

Quick cash deposits

Easy and secure to use
PayNearMe Alternatives for Online Betting
If this PayNearMe review hasn't persuaded you that this is the right payment method for you, you should consider other options. The main benefit PayNearMe provides to patrons is convenience, all the payment methods listed below provide this kind of benefit.
All of the payment methods listed below are widely accepted at online sportsbooks in most states. PayPal for example is a popular option due to its quick withdrawal's times and high withdrawal limits. If you're looking for a quick way to fund your sportsbook account, you most certainly already have a Visa card in your wallet that you can use to deposit right way.
Highly available at sportsbooks
Trusted brand worldwide
Deposits only
Fast deposit
High deposit limits
Long withdrawal time
High withdrawal limits
Fast withdrawals
Slow chargebacks
PayNearMe Company Information
PayNearMe was founded in 2009 by Danny Shader, who is still the company's CEO today. PayNearMe's main mission was and still is, to be the most secure and innovative payment method. They do this by addressing the most common concerns customers encounter when paying for something.
PayNearMe has worked hard to provide patrons with a fast, reliable and simple way to pay online in cash. After partnering with multiple large chains such as Walmart, CVS, and 7-Eleven. This company has managed to create one of the best and most convenient cash payment network.
| | |
| --- | --- |
| Year founded | 2009 |
| Owner | Handle Financial, Inc. |
| CEO | Danny Shader |
| Mobile App | App available on Google Play Store and App Store |

| | |
| --- | --- |
| HeadQuarters | Santa Clara, California |
| Official website | home.paynearme.com |
| Publicly traded | Not publicly traded |
| Customer Care | Telephone, email |
History
What began as a failed financial venture for Danny shader known as Kwedit has since been rebranded as one of the most popular payment methods in the US.
PayNearMe was born in 2010 after a major rebranding from Kwedit. The company has never been more successful, and more patrons are using this unique service for multiple things and not online for sports betting.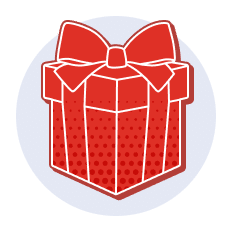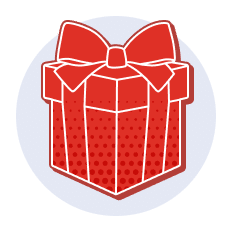 Kwedit is founded
Danny Shader launched Kwedit, which was a colossal flop as a final product.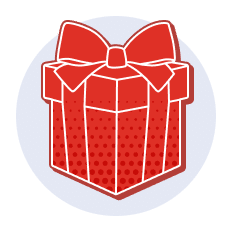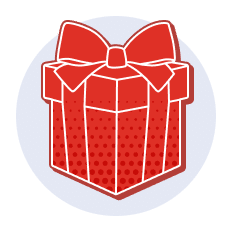 Huge re-branding
Kwedit was changed into PayNearMe and multiple changes happened within the company.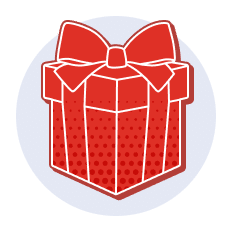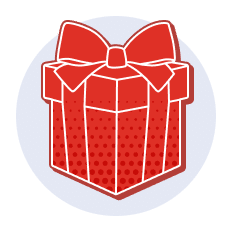 Focus on in-person payments
One big change during the rebranding was the focus on in-person payments instead of online payments.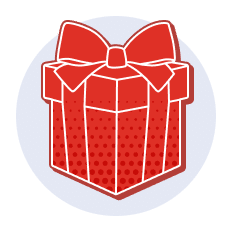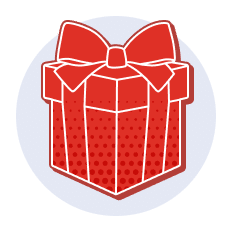 New promise by PayNearMe
PayNearMe promised patrons that don't have a bank account that they will be able to pay for their bills online using cash with their service.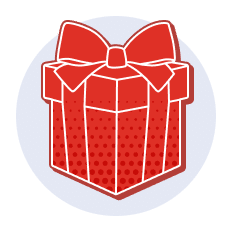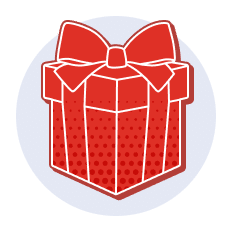 First mobile bill payment center opens
PayNearMe launched a bill payment app that allowed cash users to keep track of their payment history and pay their bills securely at 7-Eleven stores.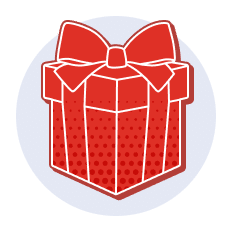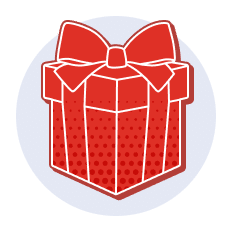 Withdrawals accepted
After teaming up with 4Pin, PayNearMe now accepts withdrawals from online sportsbooks. You can withdraw your funds in cash at ATMs.
FAQs
Can I use PayNearMe on online sportsbooks?
Yes, PayNearMe is widely accepted at online sportsbooks and most states accept this payment method. We've listed all the current licensed sportsbooks that accept PayNearMe above and you can make use of their fantastic welcome bonuses.
Can I withdraw funds using PayNearMe?
Withdrawals were not available back before PayNearMe partnered up with 4Pin. With PayNearMe you can now withdraw your winnings from an ATM into cash, without the need of a bank account or card.
Is PayNearMe safe?
PayNearMe's main mission is to create a safe, reliable, and simple way to pay for all your needs using cash. They've built a large financial service company and they need to maintain their positive brand image. This means they wouldn't risk offering an unsafe method of payment to patrons, which would tarnish their brand.
Which is the best online sports betting site that accepts PayNearMe?
There are multiple different sportsbooks that accept PayNearMe, we've created a list of these licensed betting sites above. Caesars Sportsbook and BetMGM Sportsbook are our favorite betting sites that accept PayNearMe, mostly since they have the best welcome bonuses and very competitive odds.
Does PayNearMe charge me any fees?
When you use a payment method to pay for something online, there's always going to be a small fee to pay. When you use PayNearMe's services, you'll pay a small charge, but compared to what other payment methods charge to use their services its nothing big.