PayNearMe Betting Sites in the US
If you don't mind going to a retail store to pay for your deposit then PayNearMe is a payment option you can consider. The best advantage of PayNearMe is that you don't need a bank account to use it to fund your sportsbook account.
Below we look at the benefits and the drawbacks of using PayNearMe for sports betting. We also list the best sportsbooks that accept PayNearMe as a payment method.
Best PayNearMe Betting Sites in September 2023
Pros and Cons of Using PayNearMe for Betting
PayNearMe has several advantages, the main benefit is that you don't need a bank account to use it.
Unlike other payment methods such as Visa, PayNearMe doesn't require you to share your card details online as you pay in cash at a retail store like CVS or 7-eleven. This makes PayNearMe perfect if you don't intend on depositing frequently.
A good amount of online sportsbooks accept PayNearMe, which is another great benefit of using it for sports betting. Using PayNearMe is simple, you simply need to create a payslip in the cashier section of the sportsbook then go to a retail store and pay for the deposit in cash.
Pros
No bank account required

Easy and secure to use

Widely available
Cons
Fees apply

You have to physically go to a retail store
The main drawback with this payment method is the small fees you must pay. PayNearMe charges a fee between $1.99 to $5.99 but when you compare it to other payment methods like PayPal which charge you a fee of 2.9% of the amount you've deposited, it's quite a small fee.
Moreover, PayNearMe requires you to go to a retail store. You must remember to place your deposit at the retail store before a live match as you won't have time to do it during the match.
PayNearMe Betting Bonuses
PayNearMe is accepted by a variety of betting sites, and each of these sportsbooks have their own set of bonuses.
Sportsbooks don't always accept every payment method for their welcome bonuses and other betting promotions, some sportsbooks require you to use a specific payment method. If you deposit with PayNearMe you are entitled to receive welcome bonuses, unless the sportsbook mentions it doesn't allow it in the terms and conditions.
BetMGM Sportsbook is one of our top favorites as they not only have great betting features but they also have the best free bet bonus with the simplest wagering requirements.
Below you'll find our top picks based on the bonus amount and terms the sportsbook is offering. The average welcome bonus that you can receive when using PayNearMe is in the range of $200 all the way up to $1100.
Best PayNearMe betting bonuses
| | |
| --- | --- |
| Sign-up betting bonus | |
| Free bet offer | |
| Cashback bonus | |
| Enhanced odds bonus | |
Make sure that if you're depositing using PayNearMe you keep in mind the timeframe in which you need to deposit since you need to have enough time to visit a retail store to place a deposit.
Best PayNearMe Racebooks
The following racebooks accept PayNearMe as a deposit payment method, but none of them currently offer withdrawals using this payment method. You can use PayNearMe to fund your betting account then use another payment method to withdraw your funds, such as PayPal.
Depositing any horse racing betting site is the same process as when depositing on a sportsbook, you can use our depositing guide below on how to deposit using PayNearMe.
#
Sportsbook
Bonus
Visit Site
T&Cs

7.

TwinSpires

$200 free bet

Play

8.

Xpressbet

Bet $500 and get $100 bonus

Play

Live Streaming. Sports Stats.

9.

FanDuel Racing

Matched deposit up to $50

Play

Live Streaming. Cash Out.
How Does PayNearMe Work?
To make a PayNearMe deposit you need to physically visit a retail store like CVS or 7-eleven, while with withdrawals you'd need to visit an ATM. It's a similar payment method to when you pay with cash at a physical sportsbook to fund your online sports betting account.
To make a PayNearMe deposit you must get a payslip/barcode from the cashier section of the online sportsbook of your choice and then head to a retail store and pay in cash. The retail store charges you a small transaction fee, but that's the only fee PayNearMe requires you to pay.
You don't need a bank account to use PayNearMe and there aren't any hidden fees when you deposit or withdraw with it.
To learn more about depositing, withdrawing with PayNearMe, or even all the fees and processing time related to this payment method check the sections below.
How to Deposit with PayNearMe at Online Sportsbooks?
Depositing with PayNearMe is a simple process that you can follow in our step-by-step guide on how to deposit. The time it takes you deposit using this PayNearMe all depends on how close the retail store you're going to is.
The deposit is completed once you pay at the retail store, and by the time you get home the funds will appear in your account.
With this payment method, you don't need to create an account with PayNearMe, you simply need to have a sportsbook account. Once you've created a sportsbook account you can tap on the cashier section which is usually found on the left-hand side, to start your PayNearMe deposit.
After you've completed the first step of creating a payslip/barcode from the sportsbook's cashier section you must head to the closest retail store that accepts PayNearMe deposits and pay in cash. You can only pay in cash at the retail store, and the store charges $1.99 to $5.99 as a transaction fee.
1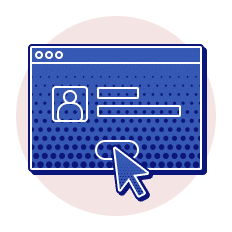 Create an new account
Create a sportsbook account with the betting site of your choice.
2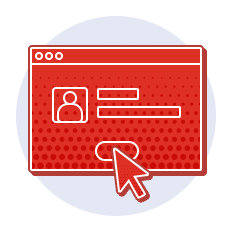 Log into your sportsbook account
Use your username and password to log into the sportsbook.
3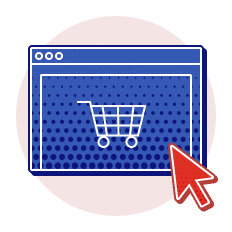 Find the cashier section
Tap on the cashier section which is usually on the left side of the sportsbook and tap on deposits.
4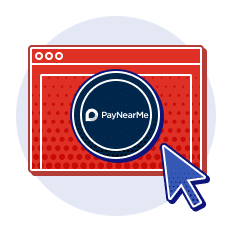 Select PayNearMe
Select PayNearMe as the deposit payment method.
5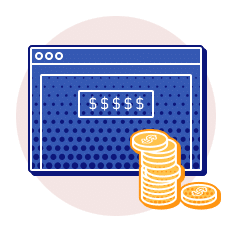 Enter the deposit amount
Enter the amount you would like to deposit into your sportsbook account.
6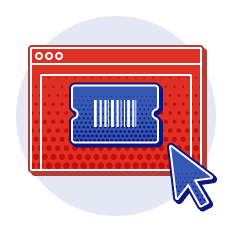 Print or save the barcode payment slip
The sportsbook sends you a payment slip/barcode by email or on your phone. You can print it or simply save it on your phone.
7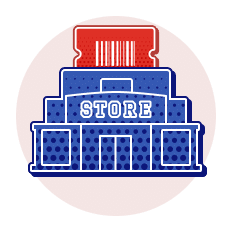 Go to your nearest retail store
Show the retail store the barcode and pay in cash.
8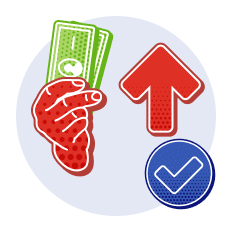 Complete deposit
Wait for a few minutes for the funds to be deposited into your account and start betting.
PayNearMe Payouts from Sports Betting Sites
PayNearMe has partnered up with Pin4 and together have created the MoneyLine platform which allows withdrawals. PayNearMe now supports ATM cash withdrawals, these withdrawals are safe, easy, and don't require a bank card.
Although PayNearMe is now offering ATM cash withdrawals for sports betting, sportsbooks haven't yet implemented this and most of them aren't offering PayNearMe as a withdrawal option.
One of the greatest benefits of PayNearMe withdrawals is that you don't need a bank account to withdraw funds from your sportsbook account.
The process can be complicated the first time you make use of it, but it gets much simpler once you know the exact steps. Below is what a withdrawal with PayNearMe would look like once sportsbooks start offering them.
Fees and Processing Times
When using PayNearMe to deposit or withdraw funds from an online sports betting site, you won't be charged any fees by the sportsbook. This might change in the future but for now, sportsbooks won't be charging you any fees.
When using PayNearMe's services, a small $1.99 fee is charged, and it can go up to $5.99, according to which state you're in. Other payment methods like VISA charge a fee of 2-3% of the amount you're depositing, therefore PayNearMe's small fee of $2 is not excessive.
However, if you want to avoid fees completely, we suggest you check out some of the VIP Preferred betting sites.
Fees and processing times
| | |
| --- | --- |
| Withdrawal time | 1-2 days |
| Fees | $1.99-$5.99 |
| Min deposit | $10 |
| Max deposit | $500 |
| Min withdrawal | $10 |
| Max withdrawal | $500 |
How Secure is PayNearMe?
PayNearMe is a safe payment method to deposit or withdraw funds using cash. It's safe since you don't need to share any bank details online, instead, you just pay in cash at a retail store. When compared to other payment methods like VISA or Mastercard, PayNearMe is a much safer alternative in terms of privacy.
Visa and Mastercard are both very safe to use as payment methods online for betting, but using PayNearMe completely removes the threat of online fraud. As a result, PayNearMe is a popular option for online cash payments among sports betting patrons.
Before recommending a sportsbook, we always look out for these features we listed below. Use the list of features below to check that the sportsbook of your choice is as secure as you'd like it to be.
Chargeback

PayNearMe protects its customers by allowing them to open a chargeback dispute. You need to go to their official website so you can open the dispute.

256-bit encryption

The PayNearMe web-based platform is encrypted using 256-bit encryption. This kind of encryption allows for sensitive data to be encrypted and kept safe.

Two factor authentication

There isn't a two-factor authentication available when using PayNearMe, due to the nature how PayNearMe works you don't need the two-factor authentication.

Preserving positive brand image

PayNearMe conducts surveys to see what its patrons are looking for in a payment method. They work hard to innovate payment methods to offer the best kind of payment options for sports betting. Just in the last year, they created MoneyLine, a platform that allows withdrawals on sportsbooks.

Email confirmation

You don't need to create an account with PayNearMe, therefore you wouldn't receive any kind of email confirmation. You do receive a payslip/barcode from the sportsbooks once you start the process for the deposit.

Monitored transactions

With PayNearMe you can monitor your transaction on their website and confirm your withdrawals by using the code they have provided you on your payslip.
Not Recommended PayNearMe Betting Sites
PayNearMe can only be used in the USA, which is great as it's not available for use on offshore sportsbooks.
Offshore sportsbooks are those betting sites that are not legal nor licensed in the US and they don't hold any licenses from the state regulators. These sportsbooks are dangerous as you can lose all your funds since you don't have any consumer rights.
When using licensed sportsbooks your consumer rights are protected by the state regulator and you can open a dispute with them if you feel cheated by a sportsbook.
When using PayNearMe you can feel completely secure as only licensed sportsbooks accept this payment method. This means that if by mistake you end up on an offshore sportsbook you won't see a PayNearMe as a payment option.
How We Rate the Best PayNearMe Betting Sites
The first step when writing sports betting reviews is to check for a license from the state regulator, this way you confirm that the sports betting site is safe and licensed.
Safety should be one of your highest priorities and you should only join sportsbooks that are licensed in your state, and definitely don't join any offshore sportsbooks.
Below you can find all the points we go through before giving a rating to a sportsbook. You can use these points yourself when picking your next sports betting site.
License

Sportsbooks that accept PayNearMe are available in every state unless you're in PA where some sportsbooks aren't accepting PayNearMe. You won't be tempted to use an offshore sportsbook as PayNearMe is only available on US sportsbooks.

Bonuses

Welcome bonuses like free bets and risk-free bets are examples of bonuses you can deposit using PayNearMe. For most bonuses you only need to wager the free bets once after receiving them and the expiration time for them is between 7 to 30 days. Welcome bonuses with PayNearMe start at $200 and go up to $1100.

Mobile apps

You can place a deposit and withdrawal using your mobile for sports betting. The perk of depositing with PayNearMe on your phone is that you can start the deposit process while you're in a retail store. You can pay the deposit immediately after you've received the payslip/barcode from the sportsbook.

Quality of odds

Since there are quite a few sportsbooks that accept PayNearMe, you've got a larger selection of odds to choose from. We always take into account the quality of odds when selecting our top sportsbooks for PayNearMe.

Live betting

Depositing using PayNearMe requires you to go physically to a retail store to pay for the deposit. This means that you must complete the deposit before the live match starts as you won't have enough attention and time to physically go to a retail store during the match to pay for the deposit. In the table above, we have multiple sportsbooks that have live betting available and accept this payment method.
PayNearMe Alternatives for Online Betting
PayNearMe is a great payment option if you don't mind going to a retail store to pay for your deposit. If you do mind having to go to a retail store then you should look for an alternative payment method that don't require it.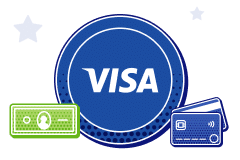 Widely available at sportsbooks
Instant deposits
No withdrawals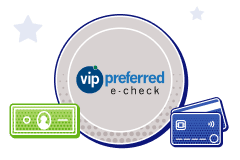 24/7 customer support
No fees
Long withdrawal time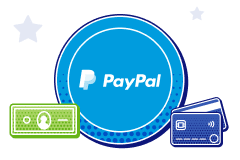 High withdrawal limits
Quick deposit process
High fees
PayPal for example is a popular option due to its quick deposit process and high withdrawal limits. If you're looking for a quick way to fund your sportsbook account, with a PayPal account you simply use your email address and password to place a deposit. The downside of PayPal is that they do incur a fee of 2.9% of the amount you've deposited.
VIP Preferred is the perfect payment method for you if you're not too keen on paying fees, as deposits and withdrawals are completely free. They also have 24/7 customer support who are ready to help you with any problem you might encounter.
VISA is a more commonly used payment method in sports betting. It's similar to PayNearMe as you can deposit cash into your bank account through an ATM and then use your Visa card to pay online. The main difference between them is the higher fees that Visa requires you to pay each time you use it for online sports betting.
PayNearMe Company Information
PayNearMe was founded in 2009 by Danny Shader, who is still the company's CEO today. PayNearMe's main mission was and still is, to be the most secure and innovative payment method. They do this by addressing the most common concerns customers encounter when paying for something.
PayNearMe has worked hard to provide patrons with a fast, reliable and simple way to pay online in cash, and they've done this by partnering up with multiple large chains such as Walmart, CVS, and 7-Eleven. This company has managed to create one of the best and most convenient cash payment network.
| | |
| --- | --- |
| Year founded | 2009 |
| Owner | Handle Financial, Inc. |
| CEO | Danny Shader |
| Mobile App | App available on Google Play Store and App Store |

| | |
| --- | --- |
| HeadQuarters | Santa Clara, California |
| Official website | home.paynearme.com |
| Publicly traded | Not publicly traded |
| Customer Care | Telephone, email |
History
What began as a failed financial venture for Danny Shader, called Kwedit has since been rebranded as one of the most popular betting payment methods in the US.
PayNearMe was born in 2010 after a major rebranding from Kwedit. The company has never been more successful, and more patrons are using this unique service for multiple things and not just for online sports betting.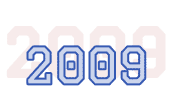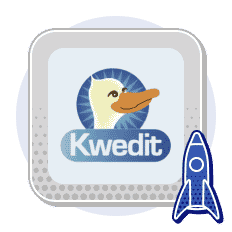 Kwedit is founded
Danny Shader launched Kwedit, which was a colossal flop as a final product.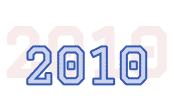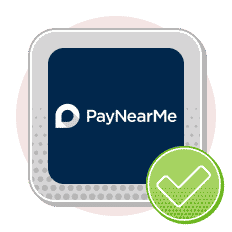 Huge re-branding
Kwedit was changed into PayNearMe and multiple changes happened within the company.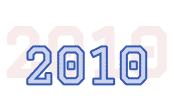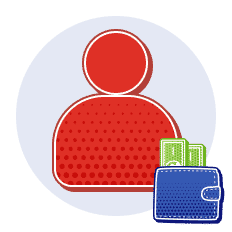 Focus on in-person payments
One big change during the rebranding was the focus on in-person payments instead of online payments.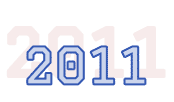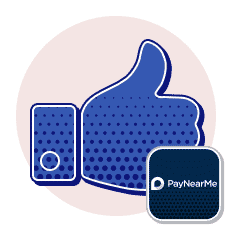 New promise by PayNearMe
PayNearMe promised patrons that don't have a bank account that they will be able to pay for their bills online using cash with their service.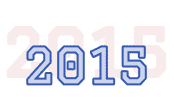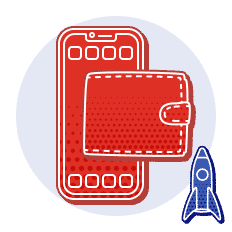 First mobile bill payment center opens
PayNearMe launched a bill payment app that allowed cash users to keep track of their payment history and pay their bills securely at 7-Eleven stores.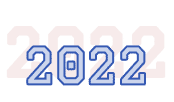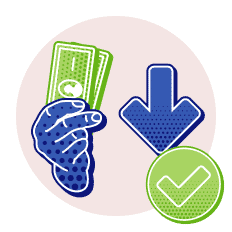 Withdrawals accepted
After teaming up with 4Pin, PayNearMe now accepts withdrawals from online sportsbooks. You can withdraw your funds in cash at ATMs.
Conclusion
PayNearMe provides patrons with a number of benefits, including the ability to pay with cash online and the lack of need for a bank account.
Moreover, PayNearMe fees are pretty low compared to other payment methods like PayPal which charge you a 2.9% fee of what you deposit. PayNearMe's fee is between $1.99-$5.99, the exact fee varies according to which state you're in.
You must visit a retail store to pay in cash with this payment method, so if that's an inconvenience for you, you can always use another payment method like VIP Preferred. There are many retail stores that you can visit like CVS, Walmart, and 7-Eleven, and the majority of them are open 24/7.
FAQs
Can I use PayNearMe on online sportsbooks?
Yes, PayNearMe is widely accepted at online sportsbooks and most states accept this payment method. We've listed all the current licensed sportsbooks that accept PayNearMe above and you can make use of their fantastic welcome bonuses.
Can I withdraw funds using PayNearMe?
Withdrawals were not available back before PayNearMe partnered up with 4Pin. With PayNearMe you can now withdraw your winnings from an ATM into cash, without the need of a bank account or card. Not many sports betting sites have implemented this new withdrawal feature so not every sportsbook that accepts PayNearMe deposits would have a withdrawal option available.
Is PayNearMe safe?
PayNearMe's main mission is to create a safe, reliable, and simple way to pay for all your needs using cash. They've built a large financial service company and they need to maintain their positive brand image. This means they wouldn't risk offering an unsafe method of payment to patrons, which would tarnish their brand.
Which is the best online sports betting site that accepts PayNearMe?
There are multiple different sportsbooks that accept PayNearMe, we've created a list of these licensed betting sites above. Caesars Sportsbook and BetMGM Sportsbook are some of our favorite betting sites that accept PayNearMe, as they have the best welcome bonuses and very competitive odds.
Does PayNearMe charge me any fees?
When you use a payment method to pay for something online, there's always going to be a small fee to pay. When you use PayNearMe's services, you'll pay a small charge, but compared to what other payment methods charge to use their services its nothing big.