NBA Betting Sites in the US
NBA is one of the most-watched sports leagues in the US, and there are plenty of chances to bet on the action. We explain everything you need to know about NBA betting, including the best sportsbooks and NBA bonus codes.
You can also learn more about the top NBA betting apps and what makes a great NBA betting site. We also explain how to read odds and share some proven betting strategies.
Best NBA Betting Sites

Top Results for
Virginia, US
#
Sportsbook
Bonus
Visit Site
T&Cs

1.

FanDuel Sportsbook

Up to $1,000 risk-free bet

Free bet

Play

Use bonus code: No bonus code required; Register to claim
Qualifying bet: No minimum bet amount
Wagering requirement: 1x bonus

2.

Caesars Sportsbook

Bet $50 Get $250 in Bonus Bets

Cashback

Play

3.

BetMGM

Up to 1000$ first bet offer

Free bet

Play

Use bonus code: No bonus code required. Register to claim offer
Qualifying bet: No minimum bet amount and no odds restrictions
Wagering requirement: 1x bonus

4.

BetRivers

Match deposit bonus

Play

Use bonus code: 250MATCH
Qualifying bet: No minimum bet amount and no odds restrictions
Wagering requirement: 1x bonus

5.

DraftKings Sportsbook

Bet $5 get $200 in free bets instantly

Free bet

Play

Use bonus code: No bonus code required; Register to claim
Qualifying bet: $5
Wagering requirement: 1x bonus

6.

Unibet

Free bet

Play

Use bonus code: No bonus code required; Register to claim
Qualifying bet: $10 or more
Wagering requirement: 1x bonus

7.

WynnBET

Bet $100 get $100 in free bets

Cashback

Play

Use bonus code: XUSBETTOP; Register to claim offer
Qualifying bet: Bet $100 or more at minimum odds of -120
Wagering requirement: 1x bonus
All NBA online betting sites we recommend have been put through their paces by the experts here at USBetting, with only the very best ones making the list above. You can check out some of our sportsbook reviews to learn more about any of the listed sites.
How We Rate NBA Betting Sites
We pick the best NBA betting sites based on a series of set criteria, which includes the selection of markets, quality of odds, and presence of NBA betting promotions. All the sites you see on this page are licensed and 100% safe, so you don't have to worry about security.
You can use the same process when searching for where to bet on the NBA. If you follow the steps below, you'll always end up with a great betting site since we cover everything that can directly influence your betting experience.
Security

The first thing we always check is whether a betting site holds a valid gambling license. Only official state agencies can issue these licenses. For example, NJDGE is the only institution that provides betting licenses in New Jersey. These licenses guarantee that bookmakers do everything by the books and that you won't be scammed for your money.

Bonuses

Basketball is a very popular sport, so you can use most of the regular betting bonuses when betting on the NBA. However, the best NBA sportsbooks, such as FanDuel and Caesars, also offer dedicated NBA betting bonuses. These promotions are mostly available during the Playoffs and Finals, but it's possible to find some for regular season games as well.

Quality of odds

Bookmakers tend to offer slightly different prices for completely identical markets, so it's always worthwhile to go around and compare odds. This is the only way to make sure you always end up with the best odds available.

Mobile apps

Having a dedicated mobile app is a must in this day and age. Every bookmaker we recommend here has downloadable apps for iOS and Android. We also check if apps are well designed and have features such as bet builders and live streaming. App speed is also very important, especially if you want to place live bets on the NBA.

Live betting

In-play betting on the NBA is available at every site that offers live odds. We always check the selection of live markets for NBA betting and compare odds with their top competitors. It's also always good to see that bookmaker offers live stats. For example, Caesars has excellent live betting stats and play-by-play tracking.

Markets

The best NBA sportsbooks offer 100+ betting markets for every NBA game. Besides moneylines and spreads, we're also looking for a deep selection of over/under and prop bets. Bookmakers like PointsBet even offer completely unique NBA betting markets that aren't available anywhere else.

Payment methods

We always check the selection of payment methods on every NBA betting site and search for the most popular options. To be considered acceptable, a betting site has to accept at least one or two of the most popular payment methods, such as PayPal, VIP Preferred, PayNearMe, VISA, Mastercard, Play+, etc.
Top NBA Betting Apps
Every decent US sportsbook offers mobile sports betting apps for iOS and Android. You can get these apps on App Store or Play Store and start betting even when on the go. Operators offer the same range of odds and betting promos across all platforms, so you won't miss anything even when betting on an app.
When it comes to betting on the NBA games on the go, FanDuel Sportsbook is a clear choice. They are an official betting partner of the NBA, meaning they offer a bunch of markets and even some dedicated NBA promotions you won't find anywhere else.
FanDuel Sportsbook app is also considered as one of the best on the market, with excellent design and a bunch of extra features, such as the same game parlay, bet builder, and live streaming.
Caesars Sportsbook app is another excellent choice. This operator has the best betting app overall, making it an ideal choice for NBA betting fans. It's very user-friendly, so we recommend it to inexperienced players. Caesars usually offers 100+ markets for every NBA game and special promos for NBA Finals and NBA Playoffs.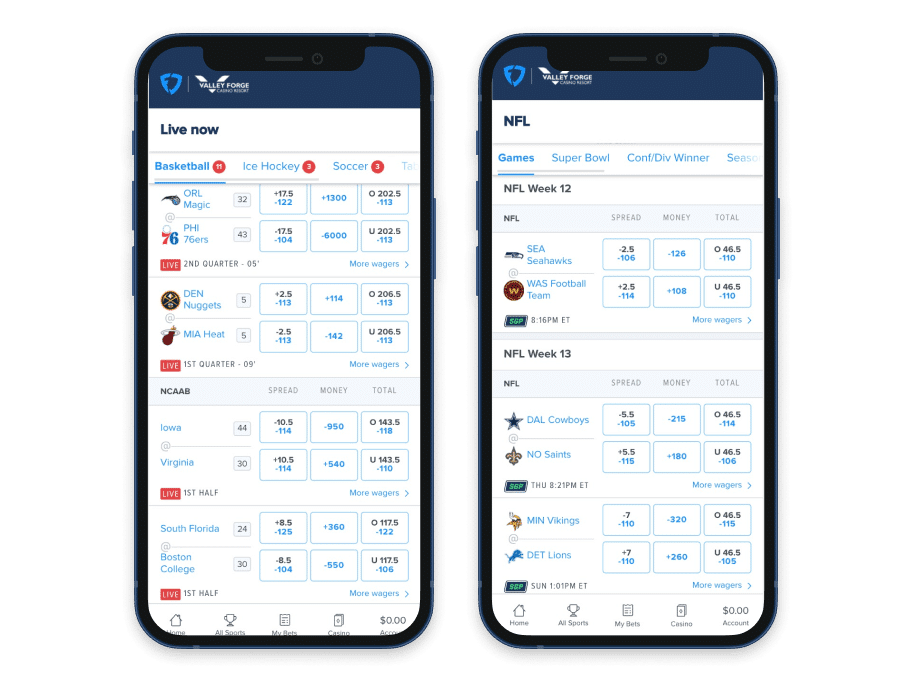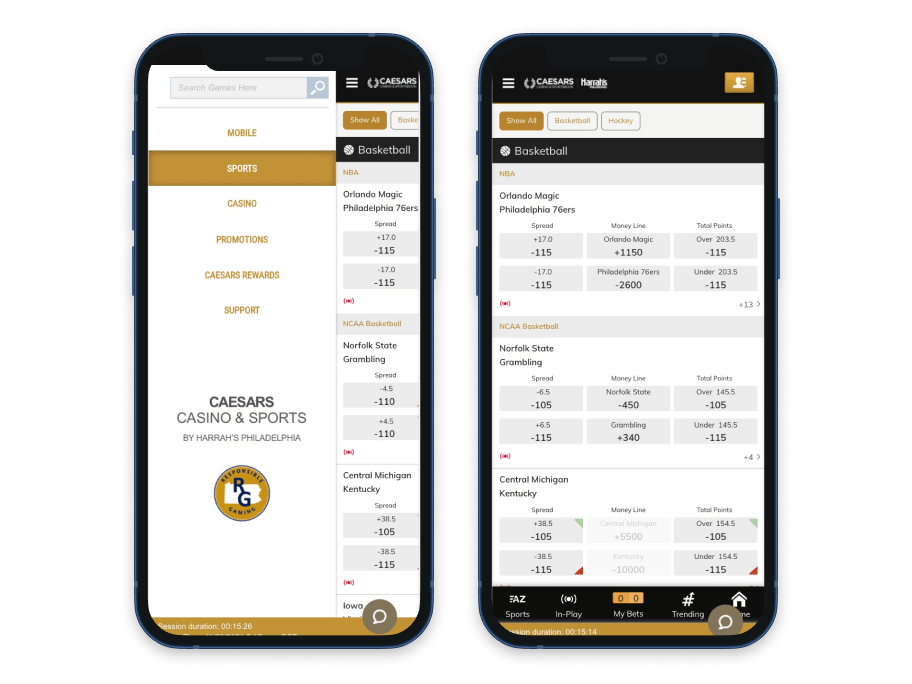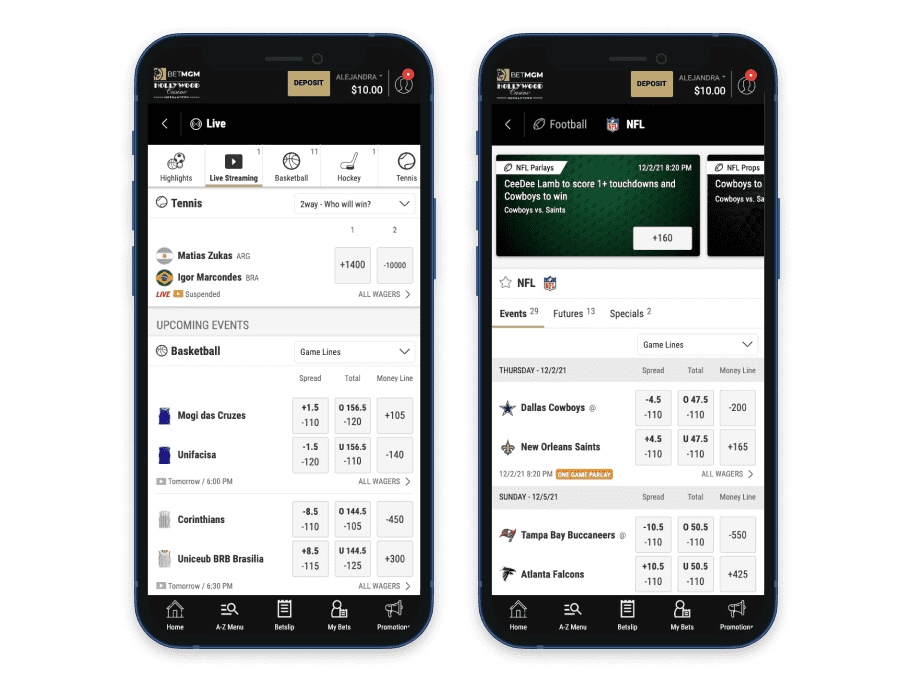 NBA Betting Bonuses
Betting sites offer NBA-specific bonuses such as free bets and bonus funds. They're usually as a reward for placing a specific bet or wagering on a particular market. For example, it is common to see matched free bets when you wager on the same game parlays.
You can also use sportsbook welcome bonuses to bet on basketball. If you opt to use a sign-up offer on NBA, it is important to note that free bets or bonus money you receive are not included in any returns. So, a $10 wager on Washington Wizards -4.5 at -110 would usually return a total of $19.09, but if that $10 risk is a free bet, then your total returns would only be $9.09.
Bettors can also get NBA bonuses at sportsbooks they are already registered at, usually for betting on select games. It is always worth looking out for promotions at betting sites as they sometimes require an opt-in and can reward you for bets you were going to place anyway.
BetMGM and Caesars usually offer some NBA free bet bonuses for registered players, especially in time for NBA Playoffs and Finals. If you want to get boosted odds on selected games from the regular season, we suggest you give PointsBet a try. They offer the biggest boosts on a regular basis.
NBA betting bonuses
| | |
| --- | --- |
| Best NBA free bets | |
| Best NBA reload bonuses | |
| Best NBA boosted odds | |
How to Bet on the NBA Games
NBA online betting is pretty straightforward once you understand a few basic rules and learn how to read American odds. It is crucial that you know what you're betting on, what outcome you need to win, and whether you're getting good value on your wagers.
We explain everything you need to know before betting on the NBA games, including how to place the first bet, how to read odds, and the most popular bet types.
How to Place an NBA Bet
Betting on the NBA works the same as betting on any other sport. You have to pick a betting site and find the market you like. The process is the same on mobile and desktop, so if you're unsure how to start, feel free to look at our step-by-step guide you see below.
Note that they'll ask you to share some private information when registering an account, such as your home address and the last digits of your social security number. Don't worry about this, bookmakers have to do this by law, so they can confirm you're old enough and prevent any money laundering attempts.
1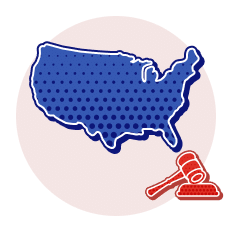 Choose legal US betting site
Check out our list of the best NBA betting sites and pick one that's both available in your state and highly-rated.
2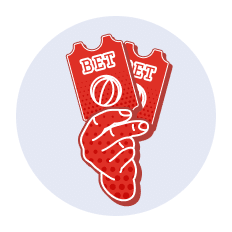 Find the game you want to bet on
All upcoming NBA games will be listed under the appropriate tab, usually in order of start time.
3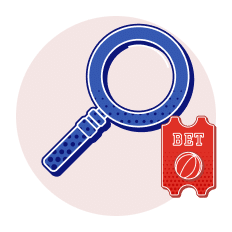 Find the market
Do your research and come to a decision about the market you want to bet on.
4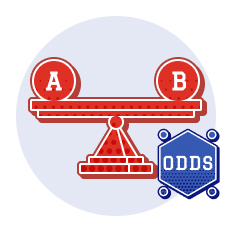 Compare odds
Always check you're getting the best price possible. If another sportsbook has better odds, you should consider betting with them.
5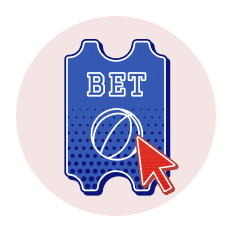 Place bet and wait for it to settle
Decide the amount you want to wager, place the bet, and wait for the result.
How to Read NBA Odds
The American odds format is, by far, the most confusing part of wagering, but fear not – USBetting is here to help.
If there is a minus before the number, then that is the amount you have to bet to win $100. If it's a plus before the number, then that is the amount you win with a $100 wager.
So, as you can see in the table below, you should wager $110 on -110 odds to win $100. If the odds are +110, you must bet $100 to profit $110.
You will likely see -110 on most games, as this is the standard line for spreads, which is one of the main NBA betting markets.
NBA odds explained
| | |
| --- | --- |
| -110 | Wager $110 to win $100 profit |
| -200 | Wager $200 to win $100 profitWager $100 to win $100 profit |
| +100 | Wager $100 to win $100 profit |
| +500 | Wager $100 to win $500 profit |
NBA Bet Types
There are many different types of NBA bets you can place at US betting sites. Most of them share the same basic principles, and so once you understand the concepts of the main bet types, you can apply these to many other bets.
NBA is one of the most popular sports among US bettors, so bookmakers go above and beyond to provide as many markets as possible. Best NBA betting sites like FanDuel or Caesars usually offer 100+ markets, even for regular season games. This number goes even higher for Playoffs and Finals games.
You can bet anything from game winners, spreads, and total points to numerous player props, like points, rebounds, assists, fouls, and so on. We explain all the popular ways to bet on the NBA, including the most exciting future bets.
Prematch NBA Betting
Betting on the upcoming NBA games offers the most options. We analyze the most popular prematch NBA online betting markets and explain how to get the most out of your bets.
Keep in mind that these aren't all available bet types. Best NBA betting sites usually offer a bunch of specific bets. For example, PointsBet has its own Points Betting feature that allow you to bet with variable odds, which makes NBA online betting even more exciting. However, the markets we list below are industry standard, and they're available even at new online betting sites in the US.
Spread

The spread is another name for the handicap and is the points given to the underdog or taken away from the favorite, depending on which team you bet on.

The team with the most points after the handicap has been subtracted from the prematch favorite is said to have covered the spread.

For example, Atlanta Hawks are -3 point favorites over Washington Wizards. If you bet on the Hawks, you need them to win by 4 points or more. If you bet on the Wizards, you need them to lose by two points or fewer or win the game. If the Hawks won by exactly three points, your bet would be a push, and your stake refunded.

Totals (over/under)

Each game is assigned a points total, and you can bet on whether the actual total will be over or under that number. Totals are usually set at a half-point to remove any doubt over whether your bet has won. Most bettors use this market when two high-scoring or low-scoring teams are playing each other. Remember that points aren't the only thing here. You can also bet on stats like total rebounds or assists.

For example, the total for a game between the Detroit Pistons and Philadelphia 76ers was set at 212.5. If you bet over, it means that game has to finish with 213+ points for you to win.

Moneyline

Moneyline is simply which team will win the game straight-up. No handicaps are applied to this bet. It's the most basic market, so we recommend it to beginners. If you want to spice things up, you can combine a few single bets into a parlay to boost your profits. However, keep in mind that this also increases the risk significantly.

Teasers

Teasers are a form of parlay in which the sportsbook allows you to add points to selections. The teaser has to consist of spreads or totals.

If you wanted to bet on Magic +8, Hornets +6, and Pacers +8 but weren't sure they would all cover the spread, you can buy a specific number of points. Adding four points to each team's handicap takes the payout from +595 to +170.

Parlays

Parlays let you combine bets from different games into one bet to create a larger return. Rather than betting on each selection separately, you can place just a single wager on every market being successful. However, keep in mind that if a single bet fails, the whole parlay is off, making it a very risky wager we recommend only to more experienced bettors.

For example, three spread selections at -110 each come out at +595 in a parlay. The obvious caveat with parlays is that the more legs you put into one, the less likely it is to be successful.
Player Props
Player Props is betting on how well or how badly a single player will perform in a single game, meaning that these bets don't have anything to do with the game's final outcome. You are presented with a stat line, and you simply have to decide whether the player will record more or less than that number in an actual game.
Best NBA betting sites, like BetMGM or Caesars, are known for having tens of different props for every even remotely popular player. Here are some of the stats you can bet on:
Points
Rebounds
Assists
Steals
Fouls
Three-pointers
Free throws
NBA sportsbooks even offer an option to combine multiple stat lines. For example, you can bet whether a player will have more or fewer rebounds and assists or even rebounds, assists, and points combined than the set margin.
But NBA player props betting doesn't end here. You can also bet on players during the NBA draft. For example, you can try to guess whether a player will be drafted higher or lower than a certain place.
Example
Kevin Durant's points total could be set at 26.5 points, and you can bet on whether he will score 26 points or fewer (the under) or 27 points or more (the over).
The same goes if you want to bet on rebounds, steels, or any other stat line. For example, you can bet Nikola Jokic will have over or under 12.5 rebounds.
NBA props betting is very exciting and great for making data-based bets. There are different ways you can try to guess the outcome. For example, you can search for players about to play more minutes than usual because a regular starter is hurt.
Another thing to look at is matchups. For example, if a team with a strong center, like the Philadelphia 76ers, is facing a team without a dominant big man, such as Dallas Mavericks, it's safe to say that Joel Embiid will have more points and rebounds than usual.
NBA Future Betting
The other primary way to bet on the NBA are futures. These bets are generally settled at the end of the season because they depend on how a team or player performs throughout the entire year rather than just a single game.
These bets can come with huge odds, like +500 or +1000, but that's just because they can be very risky. A lot can happen during the season, so be careful when betting outright.
NBA finals winner

This is betting on a team you believe will win the NBA title. Every June, the best Eastern Conference, and Western Conference teams battle in a best-of-seven series for the Larry O'Brien Trophy.

Player awards

The NBA awards various awards to individual players at the end of the season, and most NBA sportsbooks allow you to bet on the winners before the season has even started. Most Valuable Player is the main prize, but there are also trophies for Defensive Player of the Year and Most Improved Player, amongst others. You can also bet who will be selected for the NBA first, second, and third teams.

Win total (over/under)

Every team is given a projected win total before the season starts, and you can bet on whether they will go over or under that number. The totals can range from the high-50s for the best teams all the way down to the low-20s for the worst teams.

To make/miss playoffs

Eight teams from each conference qualify for the playoffs every year and you can bet on whether a team will reach the postseason. For example, you can bet on Minnesota Timberwolves to reach the Playoffs.

To win division/conference

The NBA is split into six divisions and two conferences. Most US sportsbooks will allow you to bet which team will win each division and conference. For example, you can bet on the Milwaukee Bucks to win the Easter Conference Finals or the Los Angeles Lakers to win the Pacific Division.
NBA Betting Tips and Advice
The final part of NBA betting is deciding what to wager on. You know how to pick a betting site, how to read odds, and what markets are available.
There are some last things you should know before starting to bet that can help you out. It is important to note that this is just advice for betting, not ways to guarantee success.
NBA Live Betting
Live NBA betting allows you to wager on NBA games as they happen, rather than being constrained to only punting before a match starts.
This enables you to make bets based on how a game is going rather than just relying on pre-game stats.
With live betting on the NBA, you can tweak your bets based on what's happening on the court. Is Steph Curry shooting lights-out again? Is Doncic dishing out dimes for fun? These are all the things you should watch for.
Best NBA betting sites offer live betting on every NBA game, including Playoffs and Finals. You can usually expect to see 40+ live markets that include:
Win quarter or half
Over/under on team points/rebounds/assists in a quarter/half
Over/under on player points/rebounds/assists
Will a player score a double-double/triple-double
Over/under on 3-pointers
Over/under on free throws
Some of the best sportsbooks for live betting on the NBA are DraftKings, Caesars, and PointsBet. We like DraftKings the most since they offer the highest odds on average and have an excellent selection of in-play NBA betting markets.
Caesars is also a very good choice. They offer a similar range of markets as DraftKings, but Caesars also has an excellent stats center right there on the live betting page.
You can check out the live game visualization, head-to-head stats, or the timeline of the entire game. These stats can help you make the right betting decisions, so we give Caesars Sportsbook a huge plus.
Best NBA live betting sites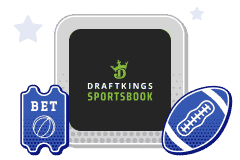 Great range of markets
User-friendly layout
Not many stats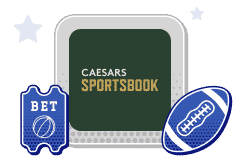 Plenty of stats
Easy to place bets
Fewer markets available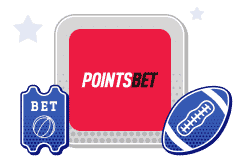 Competitive live odds
Lots of stats
Not as many markets as others
Pros and Cons of In-Play Basketball Betting
As with everything in betting, there are pros and cons to live NBA wagering, which you should be aware of.
Pros
Can watch game whilst betting

Can find value

Able to hedge bets
Cons
Potential to lose track of wagers

Delay can lead to rejected bets
Top NBA Events
NBA has a long season with 82 regular season games plus Playoffs and Finals where every round is a best of 7 series. That means there are more than enough betting opportunities throughout the year. This is a unique feature since if you want to bet on the NFL, for example, there are only a handful of games compared to NBA.
Each of these events is especially interesting since the stakes are much higher than with regular season games. It means many more bettors want to try their luck, so bookmakers give their best to offer as many markets and special promos as possible.
NBA Finals

The Finals are the crown of every season. It's the time when the best teams from Easter and Western conferences clash to determine the NBA champion. This is a best of 7 series, so at least four games will be played, leading to many betting opportunities. Top NBA sports betting sites like Caesars and FanDuel offer special bonuses for this event. You can also expect more markets than for any other basketball match, with over 120+ bets at the top NBA sportsbooks.

NBA Playoffs

Playoffs start around the middle of April and last for around two months. Eight best teams from each conference play against each other until we're left with only two finalists. Since Playoffs last so long, you can even bet outright on your favorites. For prematch betting, the best NBA betting sites usually offer slightly more markets than for regular season games. Also, don't be surprised if you see some online NBA betting offers specially for the Playoffs.

NBA Play-In Tournament

The NBA Play-In Tournament is a relatively new thing, but it quickly gained popularity. It's a tournament played between teams ranked from 6th to 10th place for the last two spots in the Playoffs. Since the tournament is played in a winner-takes-all format, these games are always exciting. Best NBA sportsbooks like FanDuel and BetMGM may even offer Play-In specials, but keep in mind that you won't see the same range of promos as for the Playoffs or the Finals.

NBA Draft

The Draft is the time when NBA teams pick new players to join their ranks. It's mostly college prospects or young European talents, so there are always lots of speculations about who will eventually develop into a solid NBA player. This makes the Draft perfect for online betting! You can try to guess a player's seed or the team which will pick him. There aren't as many opportunities as for prematch NBA betting, but it still can be fun and exciting.

All Star Game

In the middle of every season best players from the entire league are split into two teams for the annual NBA All-Star Game. This is more of a show for the fans than the actual match, so there aren't so many betting opportunities. But it's really fun to watch!
NBA History
The NBA is by far the most popular basketball league in the world. Founded in 1946 under the name BAA (Basketball Association of America), the NBA quickly became one of the most popular sports leagues in the US. It started with only 17 teams in the late 40s and eventually grew to the 30 teams we have today.
During its 75+ years of history, 20 different teams have won the NBA championship, but the most successful teams by far are Boston Celtics with 17 titles and Los Angeles Lakers with 16. This legendary rivalry pushed the NBA through the big crisis of the 70s and early 80s and is still one of the league's most exciting matchups.
The NBA forged many legendary basketball players, from the early superstars like Bob Cousy and Bill Russel to current faces of the league, such as LeBron James and Steph Curry, and everyone in between. Karim Abdul Jabbar still holds the record with 6 MVP awards, but the debate for the greatest of all time is still mostly between fans of Michael Jordan and LeBron James. However, none of them can even dream of matching Bill Russell's 11 NBA championships!
Which States is NBA Betting Legal in?
The great thing about NBA betting is that there are no legal restrictions set by the states, like there is in college sports.
Every state that has legal online sports wagering allows you to bet on NBA games, so if your state offers legalized sports wagering then you should have no trouble betting on basketball.
| | | | |
| --- | --- | --- | --- |
| Colorado | Oregon | Connecticut | Pennsylvania |
| Illinois | Rhode Island | Indiana | Tennessee |
| Iowa | Virginia | Michigan | Washington |
| Montana | Washington DC | Nevada | West Virginia |
| New Hampshire | Wyoming | New Jersey | |
NBA Betting Sites to Avoid
Not all NBA betting sites are good and there are some sportsbooks you should definitely not consider signing up with.
With online sports wagering not being legalized until 2018, offshore betting sites had years to take hold and build a base of players.
However, these sites are not licensed to operate in the US and so if something goes wrong when you try to bet on NBA, you have no legal standing and may be stuck.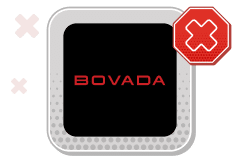 No US license
High deposit and withdrawal fees
No app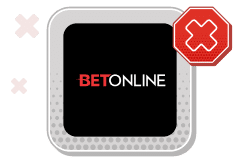 No US license
High minimum deposit
Withdrawal fees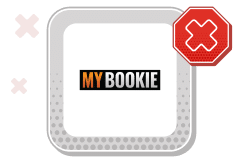 No US license
High fees on deposits and withdrawals
Withdrawals take over a week
Conclusion
NBA sports betting is very popular in the US, so there are more than enough great sportsbooks to choose from. Most of these offer plenty of markets, with the best ones having even over 100 different bets for NBA matches. You can bet anything from player props to spreads and teasers. You can also download some of the NBA betting apps and bet from wherever you are.
If you're still not sure where to bet on the NBA, check out our list of the best NBA sportsbooks. They are all tested and 100% secure, so you don't have to worry about safety. In case you want to learn more about any of these betting sites, check out some of our in-depth sportsbook reviews.
FAQs
Can I win money by betting on NBA?
Yes! There are many legal US betting sites available across a number of states that offer NBA betting, giving you the opportunity to win real money by placing cash stakes on professional basketball games. Read our tips and tricks to help you out but remember that there is no guaranteed way to win money by betting on NBA.
How are NBA odds created?
NBA odds are created by Las Vegas sportsbooks using a series of mathematical formulae and statistics. These odds are then reproduced on other betting sites, who can adjust NBA betting lines depending on how much money is bet on one side.
How do I bet on basketball?
Sign up to a legal US sportsbook and deposit using one of the payment methods available. Then find the game and market you want to bet on, type in your wager and place the bet. Some betting sites offer live streaming of NBA games which makes it easier to track your bets.
Can I bet on college basketball?
College basketball is available to bet on at many legal US sportsbooks but there are restrictions imposed by state regulators, such as no betting on in-state teams. You can read more about the NCAA basketball betting rules in your state on our dedicated college sports page.
Is NBA betting legal?
NBA betting is legal in every state where online sports wagering is allowed. Every sportsbook operator accepts NBA wagers and there are no legal restrictions on which markets can be offered per state, so your only limits are the imagination of the sportsbook.
Can I bet on the NBA draft?
You can bet on the NBA Draft each year. Sportsbooks usually offer markets like which player will be selected first overall and which college will provide the most players in the draft, although state limitations means that not many other markets are available.