Online Betting Payment Methods in the US
Finding the right payment method can make your sports betting experience significantly better as not all payment methods are a good fit. Luckily we're here to help you!
Below we will dive into the best payment methods you can use at online sportsbooks. We explain the perks and flaws of every payment option and explain everything regarding the depositing process and fees.
All US Payment Methods for Online Betting
There are a lot of different payment methods that you could choose from to deposit or withdraw funds at online sportsbooks.
All payment method options are safe to use online, some offer additional security measures. Apart from the different security features, some payment methods are faster and easier to use.
All showcased payment options are legal to use at online sportsbooks and are UIGEA regulation compliant.
The availability of a payment method varies by state. You can check out which payment methods are available in your state from our reviews.
How We Rate All Betting Payment Methods
During our search for the best payment methods at US sportsbooks, we looked at a variety of options. We chose the top payment methods based on these five key factors.
Security

One of the most important aspects in determining the authenticity of payment methods was security. We checked the payment options for encryption, fraud detection and two-factor authentication. US financial regulations oversee all lawful payment methods at online sportsbooks.

Transaction time

Transaction time is a very important factor to consider since it changes the whole betting experience. We checked for the fastest deposits as well as withdrawals.

Betting bonuses

Some sportsbooks only offer their welcome bonus to new customers when they are using a specific payment method. During our research we found out which sportsbooks give this type of bonus.

Availability

It all comes down to the availability of the payment method at the end of the day. A payment method may have the fastest deposit or fastest withdrawal but if it is not accepted at multiple sportsbooks, it's quite useless. We check for the payment methods with the highest availability rate at US sportsbooks.

Convenience

As you might be aware, paying online is not always a simple process, as certain payment options ask for your payment information each time you place deposit or withdraw money. We made it our mission to discover the most convenient payment methods, that will make your betting experience simple and hassle-free.
Payment Methods to Avoid
We've reviewed a lot of payment methods during our research. The following three options are by far the worst payment options which you should avoid at all costs.
Payment options to avoid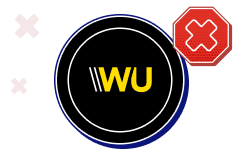 High minimum deposit
High fees
Available only at illegal sportsbooks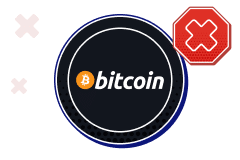 Illegal at legal US sportsbooks
Highly volatile
High fees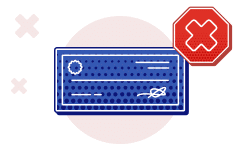 Chance of getting lost
Long "transaction" time
Inconvenient
Western Union and Bitcoin are both prohibited to be used at US sportsbooks which is why you will not find them as a payment option. They are illegal to use since they do not hold a US license and they are not approved by US financial regulators.
Physical checks, on the other hand, are accepted by some sportsbooks; however, they are not widely available. If you prefer to use a physical check, keep in mind that you will have to wait a long time to receive your withdrawal money. You could also be charged absurdly high postage fees which aren't justified.
Top 3 Betting Payment Methods for US Bettors
Choosing from a large range of payment methods is difficult and confusing, we've selected in our expert opinion top 3 options for online sportsbooks.
#1 PayPal – Efficient and Highly Secure
PayPal betting brief overview
| | |
| --- | --- |
| Deposit limits | $10,000-$25,000 |
| Withdrawal limits | $10-000-$40,000 |
| Availability at sportsbooks | Widely available |
| Security | Highly secure |
| Withdrawal time | 24-48hrs |
| CEO | Dan Schulman |
We've ranked PayPal as the best payment method since it's both convenient and secure. PayPal also offer a high limit amount for deposits as well as withdrawals, the payout time is also one of the shortest available in the market.PayPal is a fast, safe, and trusted payment option which is widely available at US sportsbooks.
One of the biggest advantage of using PayPal is its convenience. forget about having to input your card details multiple times at sportsbooks, with PayPal all you need to do is login into your account and you're done!
PayPal is an e-wallet, which offer you to deposit, withdraw and transfer funds to other credit cards and bank accounts. PayPal users can take advantage of a variety of security features, such as two-factor authentication, and they also offer a variety of ways to contact the company for instant assistance.
#2 VIP Preferred – Fastest deposit available
VIP Preferred betting brief overview
| | |
| --- | --- |
| Deposit limits | $20,000- $25,000 |
| Withdrawal limits | $5,000-$100,000* |
| Availability at sportsbooks | Widely available |
| Security | Average |
| Withdrawal time | 3-5 days |
| CEO | Jeffrey S.Sloan |
*The maximum withdrawal limits varies according to which sportsbook you're withdrawing from.
VIP Preferred is an ACH payment method designed specifically for e-checks.
VIP Preferred offers very fast deposits into your sportsbook account, it is also a very convenient payment method to use. You can deposit and withdraw your funds with VIP Preferred since it is widely accepted at almost every sportsbook.
When using this payment method, you don't have to pay any fees since VIP Preferred financial service is free of charge.
#3 Play+ – Handy Prepaid Card
Play+ betting brief overview
| | |
| --- | --- |
| Deposit limits | Up to $25,000 |
| Withdrawal limits | N/A |
| Availability at sportsbooks | Widely available |
| Security | Average |
| Withdrawal time | 1-5 days |
| CEO | Joe Pappano |
Play+ also known as PlayPlus, is another convenient and secure payment method offered by sportsbooks.
Play+ is a pre-paid card that allows you to fund your Play+ account with a physical card, which you can then use to fund your sportsbook account. What's great about this payment method is that certain sportsbooks only accept this payment method for their welcome bonus offer.
Since your physical card is probably not accepted by the sportsbooks, Play+ is an alternative you could use to deposit and withdraw from your sportsbook account.
How to Deposit at an Online Sportsbook?
Depositing at an online sportsbook has never been easier with our below guide on how you deposit for the first time.
1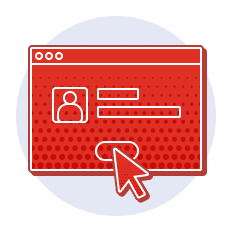 Create a new account
Enter your details and check your email to confirm your new account with the sportsbook.
2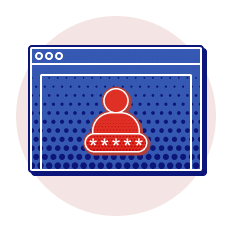 Log in to your sportsbook account
Enter your username and password to log into your sportsbook account.
3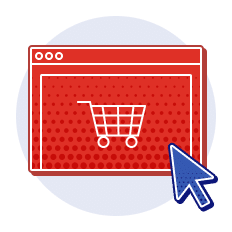 Select Cashier on the sportsbooks
When you enter the cashier section press on the deposit option.
4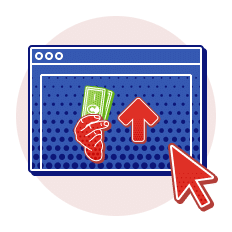 Select your deposit payment method
Here you will have the deposit options the sportsbook accepts, select your deposit method.
5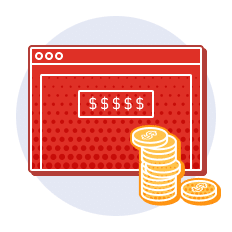 Input the deposit amount
The sportsbook will now ask you to input the deposit amount you desire.
6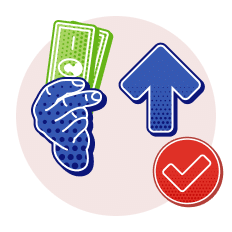 Complete your deposit
Check for any details the sportsbook needs to process your deposit, you will then have completed your deposit.
Sportsbooks may offer the same payment methods, but they will have different deposit limits. The deposit limits will also vary by payment options, the average minimum deposit would usually start at $10.Before entering your first deposit amount remember to check for any welcome bonuses you might be eligible for.
The deposit limits aren't the only distinction between payment methods; the time it takes for a deposit to be processed varies depending on the sportsbook and payment method.
In general, new online sportsbooks try to make the depositing process as easy as possible. They see this as an incentive and a selling point.
How to Withdraw Money from Online Betting Site?
Withdrawing money from your sportsbook account is simple if you follow our below guide.
Apart from the withdrawal time difference, you will also find that sportsbooks have different withdrawal limits for the same payment method. The withdrawal time will vary according to different factors, such as the payment method you have chosen to use and the sportsbook itself. Some sportsbooks take a few more days than others to process a withdrawal request.
Sportsbooks will not charge you any fees when placing a withdrawal, however, the bank itself might incur a small charge to receive the withdrawal.
All Betting Payment Methods Compared
Below we compare the different payment methods accepted at online sportsbooks. These payment methods are UIGEA regulation-compliant and safe to use at online sportsbooks.
| | | | | | | | | | | | Tappp | | |
| --- | --- | --- | --- | --- | --- | --- | --- | --- | --- | --- | --- | --- | --- |
| Min. deposit | $10-$20 | $10-$20 | $10-$20 | $10-$20 | $10 | $10-$20 | $10 | $10 | $10 | $10 | $10 | $10 | $20 |
| Max. deposit | $600-$25,000 | $600-$25,000 | $10,000-$25,000 | $20,000-$25,000 | $25,000 | $5,000 | $5,000 | $5,000 | $500 | $600 | $5,000 | $100,000 | $1,000 |
| Min. withdrawal | N/A | N/A | $10 | $10 | $10 | N/A | $10 | $10 | $10 | $10 | $10 | $10 | $20 |
| Max. withdrawal | N/A | N/A | $10,000-$40,000 | $5,000-$100,000 | N/A | N/A | $5,000 | $10,000 | $10,000 | $10,000 | $10,000 | $10,000 | $5,000 |
| Fees* | None | None | None | None | None | None | None | None | None | None | None | None | None |
*Sportsbooks may not take any fees from you when processing a deposit or withdrawal, however, your bank may incur a small charge to process your request.
FAQs