Horse Racing Betting in the US
If you are searching for the best online horse racing betting sites you are in the right place! We also explain everything you need to know about the best races and how to bet on horses.
Experienced players can jump straight to our list of the best horse racing betting sites in the US. They're all 100% safe and have excellent racing betting features.
Best Horse Racing Betting Sites in 2023
#
Sportsbook
Bonus
Visit Site
T&Cs

1.

Xpressbet

Bet $500 and get $100 bonus

Play

Live Streaming. Sports Stats.

2.

TwinSpires

$200 free bet

Play

3.

FanDuel Racing

Matched deposit up to $50

Play

Live Streaming. Cash Out.

4.

TVG

Up to $200 risk free bet

Play

5.

NYRA Bets

Up to $200 deposit match

Play
These are the best horse racing betting sites in the US. Our experts have reviewed and tested each and every one of them so you don't have to do it on your own. We consider several important factors when creating our top sportsbooks lists, including quality of odds, range of racing markets, and so on.
Top Horse Racing Betting Site by Category
Every horse racing betting site has strengths and weaknesses. For instance, some might have the best odds, others will have the best bonuses while certain betting sites may have the most extensive range of markets. Luckily, we have done the research so you don't have to, check out which betting sites are best in the table below.
Top racing betting sites by category
| | |
| --- | --- |
| Best odds | |
| Best bonuses | |
| Best app | |
| Best range of racing bets | |
| Best events coverage | |
Previously, there was more diversity, more options for racing bettors. Now, there's just a handful of racebooks that enable you to bet legally. However, if you want to bet on sports, you still have a lot of online sportsbooks to choose from.
Horse Racing Betting Sites to Avoid
Online safety and security should always be one of your top priorities when you are looking for a new site for betting on horses. Before you sign up you should always make sure that your chosen betting site is 100% legal and above board.
Luckily, you can rest assured that all the betting sites we recommend can be fully trusted. However, there are some online horse racing betting sites that you should avoid for various reasons and you can see them in the table below.
Racebooks to avoid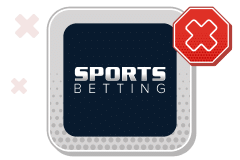 Illegal in the US
No payout guarantee
Too many restrictions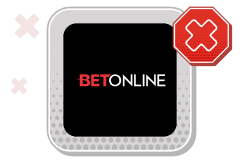 Illegal in the US
Predatory terms and conditions
Limited payment options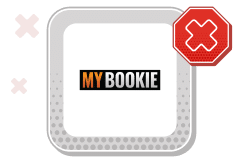 Illegal in the US
Vague bonus terms
Limited payment options
How to Pick the Best Horse Racing Betting Sites
So, what makes a top quality horse racing betting site? Well, there are a number of boxes that need to be ticked and it really depends on what sort of a bettor you are.
For example, high rollers will want competitive odds and a wide selection of markets and bets. Others may want regular racing betting bonuses and mobile bettors will want a functional and easy to use mobile betting app. Generally speaking, you should watch out for the following features:
Licenses

Always check for licensing details. Privacy policies are worth reading too.

Mobile apps

Is the app fully functional? Are all markets and features available.

Selection of racing bets

Make sure your favoured bet type is accepted. The more bets available, the better.

Events coverage

Not all betting sites cover racing from all tracks. Make sure your chosen site has coverage from the track you want.

Racing betting bonuses

Take advantage of any welcome offers. Keep an eye out for ongoing betting bonuses and promotions.

Payment methods

Certain sites only accept a limited amount of payment methods. Before signing up, ensure your preferred method is accepted.
How to Bet on Horses
Before you start betting horses, get informed. It isn't easy to make betting on horse racing pay but the more knowledge you have, the better your chance of turning a profit will be. There are a few important things you need to know about, including how odds work, how to place a bet, live horse betting and all the different types of wagers.
The more you are betting on horse racing, the more familiar you'll become with all the different things involved and the next few sections are well worth reading, especially for newcomers to the game.
Racing betting explained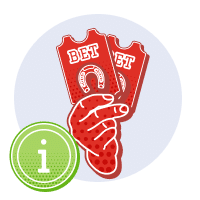 Horse Racing Odds Explained
The Odds are perhaps the single most important factor to consider when placing your horse racing bets. Most online horse racing betting sites use either fractional or decimal odds. Both versions represent exactly the same value, they are just expressed differently.
American style odds are often used for other sports but for horse betting, it is usually fractional or decimal and most betting sites allow members to choose the odds type they prefer.
So, let's say you are placing a $20 page wager on a horse and the displayed odds are 7/2. The decimal equivalent would be 4.50. The same odds expressed as American odds would be +350. However, no matter what the format is, the payout will be the same, as you can see below.
Horse Racing Odds Payout
So, in the example outlined above, if your bet won you would win $70 and you would also get your stake back so the total return would be $90. It is pretty easy to calculate your winnings no matter what format the odds are in.
Fractional
To calculate returns from a $20 bet at 9/2 simply divide the amount staked ($20) by the number on the right (2) and multiply the answer by the sum of the two figures in the fractional odds (11).
E.g. $20/2 = $10; $10 x (9 + 2) = $110 return (including stake)
How to Place a Bet on Horses?
Okay, so you see a horse you like and you want to back it, but you aren't sure how to place a bet on horses. Well, it is as easy as 1-2-3. All you need to do is find a fully legal US horse betting site, sign up and deposit some cash. The step by step guide below tells you exactly how to go about placing a bet on horse racing.
1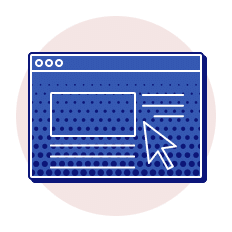 Pick a site
Choose one of the Horse Racing Betting Sites listed on this page
2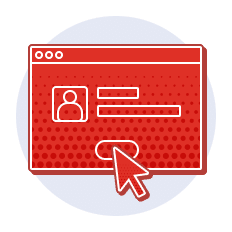 Sign up
Enter your details and sign up
3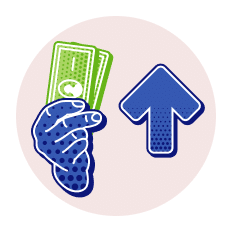 Deposit
Use your preferred payment method to make a deposit
4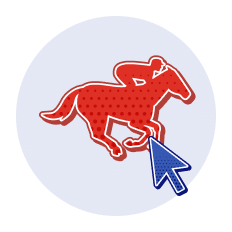 Choose a race
Locate the race you wish to bet on
5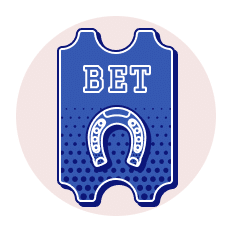 Pick a bet
Select the horse/bet/market you want
6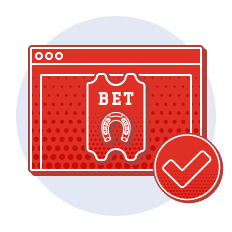 Place the bet
Submit your stake and hit 'Place Bet' or 'Confirm Bet'
Live Horse Racing Betting
One thing to look out for is in-running or live horse racing betting. This is a facility that enables punters to place wagers (usually win only) on a horse race after it has started. This is not yet an option for US bettors but it is widely available in the UK and Ireland and hopefully, it should be on offer from some US horse racing betting sites soon.
Types of Horse Racing Bets
Once you have signed up with a legal horse racing betting site and made a deposit, it is then time to pick your market and wager. There are multiple horse racing bets to choose from and it can be quite daunting for less experienced horse racing bettors.
If you are wondering how a Wheel Bet works, or if you don't know the difference between an Exacta and a Trifecta, check out our the table below to see how all the main types of horse racing bets work.
Win / place / Show

A Win bet is a straight bet on a horse to finish 1st. A Place bet requires a 1-2 finish. A Show bet is a wager on a horse to finish in the first three.

Quinella/Exacta

This bet type requires you to pick out the first two finishers in a race, in any order. In an Exacta, you must predict the 1-2 in the correct order. A Quinella consists of 2x bets, an exacta is 1x bets.

Trifecta

This is a similar wager to an exacta. You need to predict the 1-2-3 in the exact order.

Superfecta

A Superfecta is a single bet that requires you to predict the 1-2-3-4 in the correct order. Payouts are usually massive for these wagers.

Box bet

A Box bet is when you place a trifecta/superfecta with all possible combinations. In a Trifecta Box Bet, your 3 selected horses can finish 1-2-3 in any order.

Wheel Betting

For a wheel bet, one horse is picked to finish 1st and you are betting on any other horse in the race to finish 2nd. In a 7 runner field, this would consist of 6x bets. If the horse you pick to finish 1st fails to win, all wagers are lost.
Horse Racing Betting Bonuses
It is always advisable to keep a keen eye out for any horse betting promotions or bonuses when you are signing up with a new betting site.
A lot of betting sites offer new customers a nice welcome bonus (Free Bet, Deposit Bonus) but make sure you read the terms and conditions closely because sometimes there are strict deposit/wagering requirements that make the cost of qualifying for or claiming the bonus extremely high.
Plenty of horse betting sites have ongoing horse racing promotions too, some of the best ones to watch out for include:
Money Back Specials (Cash Back for 2nd or 3rd)
Win Bet Insurance
Win Bonuses (Get 10% bonus on winning win bets at selected tracks)
Exacta Insurance
Horse Racing Betting Tips and Strategy
Now that you know how to bet horses, now it is time to learn how to boost your chances of placing more winning wagers. Horse racing is one of the most unpredictable sports around but if you stick to the horse racing betting tips and strategies outlined by our experts, you'll give yourself a very good chance of making a decent profit.
Horse Racing Betting Apps
Most bettors now use their mobile devices for wagering on horses as much as if not more than they use desktops. Online horse betting sites know that to keep customers happy, they need to provide quality mobile apps.
All the betting sites we mention on this page have their own, tailor made mobile apps. The Apps can usually be downloaded direct from the betting site or alternatively, via the App Store or Play Store.
In the vast majority of cases you'll be able to access all the same features on the App as you can on Desktop. Some horse betting sites will even reward mobile app users with special offers or promos. Being able to bet anywhere, at anytime (once you have an internet connection) puts a lot more power in the hands of punters and on some mobile betting apps you can even stream US horse racing live too.
Best apps for racing betting
| | |
| --- | --- |
| Best for Android | |
| Best for iOS | |
| Best bonuses | |
| Easiest to use | |
| Highest odds | |
| Live Streaming | |
Horse Racing Events
Horse racing is an all-year-round sport with big races held in every month. In the US the focus is mostly on flat racing but in Europe there are some massive jumps races too. If you are planning on betting on races like the Preakness Stakes or Kentucky Derby, we have dedicated pages for every major race.
Most Popular Horse Races in the US
If you haven't got time to read our in-depth individual betting guides, don't sweat. In the next few sections we'll give you all the key information about the top 5 horse races that US punters love to have a bet on. You can use the quick-links in the table below to instantly navigate to the race you want.
Kentucky Derby
In the UK the Grand National is the big race, in France they love The Arc but in the USA it is all about the Kentucky Derby. This is more than just a horse race, 'The Run Of The Roses' as it is commonly called, is a major event and it is almost always held on the first Saturday in May. It even has its own drink, The Mint Julep!
The Kentucky Derby is part of the fabled Triple Crown along with The Preakness and Belmont Stakes. It is a very valuable contest with a purse of $3 million and a first prize of $1.86 million. However, that money is a pittance compared to what the winner can eventually go on to earn at stud.
The race is limited to 3yos only and there has been plenty of shocks down through the years. The race is run over a distance of 1 mile 2 furlongs and it is run on the dirt track at Churchill Downs. No foreign trained horse has ever won this race, so if you are having a bet, focus on the US based horses.
Kentucky Derby race info
| | |
| --- | --- |
| Distance | 1m 2 furlongs |
| Surface | Dirt |
| Type | Thoroughbred Flat Grade 1 |
| Qualifying horses | 3yo colts, geldings and fillies |
| Established in | 1875 |
| Venue | Churchill Downs |
| Best betting site | |
Belmont Stakes
The Run For The Carnations is the last leg of the Triple Crown and it is hosted by Belmont Park Racecourse in New York. It is a race where the dream has ended for many triple crown heroes and only 13 horses have ever managed to win all three races. The race is normally run three weeks after the Preakness Stakes (five weeks after the Kentucky Derby).
The Belmont Stakes is the longest of the Triple Crown Races at 1 mile 4 furlongs. It is restricted to 3yo colts, fillies and geldings. The first ever renewal was in 1867 and since 1926 winning connections have collected the August Belmont Trophy.
When you are betting on horses this race, it can often pay to focus on horses that like to race prominently. Despite the long distance, it is a race that favors those with early tactical speed and it is often hard to peg back the leaders.
Belmont Stakes race info
| | |
| --- | --- |
| Distance | 1 mile 4 furlongs |
| Surface | Dirt |
| Type | Thoroughbred Flat Grade 1 |
| Qualifying horses | 3yo Colts, Geldings and Fillies |
| Established in | 1867 |
| Venue | Belmont Park, New York |
| Best betting site | |
Preakness Stakes
This is the middle leg of the Triple Crown and it is run on the third Saturday in May. Affectionately known as The Run for the Black-Eyed Susans, it is run over a slightly shorter distance than the Kentucky Derby (1 mile 1.5 furlongs). The race is hosted by Pimlico Racecourse in Baltimore and it is a Grade 1 for 3yo colts, geldings and fillies.
The purse for the race is a cool $1 million and the record winning time was set by the mighty Secretariat back in 1973. Like the other two Triple Crown races, it is run on a dirt track and the trainer to follow in modern times has been Bob Baffert, who has won it a record seven times.
The Kentucky Derby winner is usually the favorite for the Preakness Stakes and if they manage to win, the excitement hits fever pitch ahead of the final leg, The Belmont Stakes. However, only 13 horses have managed to win all three races, the most recent being Justify in 2018.
Preakness Stakes
| | |
| --- | --- |
| Distance | 1 Mile 1.5 Furlongs |
| Surface | Dirt |
| Type | Thoroughbred Flat Grade 1 |
| Qualifying horses | 3yo Colts, Geldings and Fillies |
| Established in | 1873 |
| Venue | Pimlico Racecourse, Baltimore. |
| Best betting site | |
Breeders Cup Classic
The Breeders' Cup World Championship is a flagship two day meeting with 14 Grade 1 races and a total purse of $28 million. Each race is limited to 14 runners and it is a meeting that attracts horses from all over the world.
The venue changes from year to year and it has been held in the US every year since its inception in 1984 apart from 1996 when it was held at Woodbine in Canada. The racetracks that have hosted the Breeders' Cup most often are Santa Anita (10 times), Churchill Downs (9 times) and Belmont Park (4 times).
The blue riband race of the meeting is the Breeders' Cup Classic. This is a 1 mile 2 furlong contest run on dirt and the prize money totals $6 million. Horses aged 3yo and older can take part and it often sees the best 3yos taking on the best older horses. The younger horses get a weight allowance (Northern Hemisphere 4lbs, Southern Hemisphere 9lbs) and fillies get another 3lbs from the boys.
Bob Baffert is again the trainer to follow and he has won this race four times. US horses have tended to dominate but French raider Arcangues won it for Andre Fabre in 1993. John Gosden is the only UK trainer to win it with Raven's Pass in 2008. There are 8 qualifying 'Win and You're In' races held in the months before the race. Tiznow is the only horse to win this race twice, landing back-to-back victories in 2000/2001.
Breeders Cup Classic race info
| | |
| --- | --- |
| Distance | 1 mile 2 Furlongs |
| Surface | Dirt |
| Type | Thoroughbred Flat Grade 1 |
| Qualifying horses | 3yo or older Colts and Fillies |
| Established in | 1984 |
| Venue | Varies |
| Best betting site | |
Grand National
The Grand National is a UK steeplechase that is probably the most famous race on the planet. Held at Aintree Racecourse in Liverpool, it was first run in 1839 and it is estimated that up to 600 million people around the world watch the race live on TV.
The race is run over a marathon distance of 4 miles 2.5 furlongs and they have to jump 30 fences in total. They aren't just normal fences, most of them even have their own names! The likes of Becher's Brook, The Chair and the Canal Turn all have fearsome reputations and it takes a special horse to be able to jump every fence and get home over the extreme distance.
Up to 40 horses compete in the race but it is rare that they all finish. The race can be chaotic at times and that is what makes it so popular. If you are betting on this race, stick to place and show bets and keep stakes small. Racing can be hard to predict at the best of times, but the Grand National is an absolute minefield!
Grand National race info
| | |
| --- | --- |
| Distance | 4 miles 2.5 furlongs |
| Surface | Turf |
| Type | Handicap Chase |
| Qualifying horses | 7yos and older rated 125 or higher |
| Established in | 1839 |
| Venue | Aintree Racecourse, Liverpool |
| Best betting site | |
Is Horse Racing Betting Legal in the US?
Online horse betting is now legal in more US States than ever before. Since 2000, when legislation was amended by Congress, it has been federally legal to bet on horse racing. Lots of states have restrictions on sports betting and other online gambling sites like poker and casinos but horse racing is not subject to the same tight regulations.
There are a few states where you can't bet online on horse racing. Some horse betting sites restrict residents of certain states from signing up but in the table below you can see exactly which states legally permit online horse racing betting.
| | | | | |
| --- | --- | --- | --- | --- |
| Alabama | Idaho | Maryland | New York | Tennessee |
| Arizona | Illinois | Massachusetts | North Dakota | Vermont |
| Arkansas | Indiana | Michigan | Ohio | Virginia |
| California | Iowa | Minnesota | Oklahoma | Washington |
| Colorado | Kansas | Montana | Oregon | West Virginia |
| Connecticut | Kentucky | New Hampshire | Pennsylvania | Wisconsin |
| Delaware | Louisiana | New Jersey | Rhode Island | Wyoming |
| Florida | Maine | New Mexico | South Dakota | |
Conclusion
Hopefully you have learned a lot from reading this page, including how to bet on horses and where to find the best and most trustworthy online horse betting sites. Betting on horses can be lots of fun, but it is not easy to make a profit so make sure to stay patient and choose your bets wisely. If you follow our expert advice and horse betting strategies, it'll increase your chances of winning massively.
How do you bet on horse racing?
Betting on horses is easy and legal in an ever growing amount of US States. To bet on horse racing simply head to one of the recommended betting sites on this page, open an account, make a deposit and start betting.
What is the best bet in horse racing?
There is no definite 'best bet' in horse racing, it is all down to a matter of preference. The safest bet is probably a single show bet as you'll get a return if your horse finishes in the first three. If you want to win big for small stakes, then bet types like exactas and trifectas are worth looking at.
Can you bet on a horse to lose?
No, currently no US horse betting site is offering punters the chance to bet on horses to lose. In Europe this is possible via the Betfair Exchange but as of yet, there is no similar service in the USA. Hopefully that will change in the near future and when it does, we'll let you know.
How do horse betting odds work?
It is pretty straightforward to understand how horse betting odds work. The odds determine how much you win if your bet comes in. A $20 bet on a horse at 2/1 will generate a profit of $40 ($20 x 2). If you get the same bet on at 3/1, the profit jumps to $60 ($20 x 3). Shop around to make sure you get the best odds for every wager you place.
Where to bet on horses?
Finding the right online horse racing betting site is not an easy task. However, you won't go too far wrong with the top 5 sites for betting on horse racing that are recommended on this page. These include TVG, FanDuel Racing, BetAmerica and TwinSpires.
What is a trifecta in horse racing betting?
A trifecta is a straight wager that requires you to pick the 1-2-3 in a race in the correct order. If you want to bet on the 1-2-3 in any order you can box the bet but that consists of 6 different wagers. A trifecta is a bet type that can generate huge returns for small stakes but there is a reason the odds are so high…they are so damn hard to hit!