New Online Sportsbooks
The number of new online sportsbooks in the US grew exponentially, following PASPA in 2018. We review the new betting sites as soon as they're available and rank them based on overall quality.
Here you can learn everything about bonuses at new betting sites, new betting apps, and so on. Take a look at an updated list of all new online sportsbooks by state.
Top New Betting Sites in September 2023

Top Results for
Virginia, US
#
Sportsbook
Bonus
Visit Site
T&Cs

1.

BetMGM

Up to 1000$ first bet offer

Free bet

Play

Use bonus code: No bonus code required. Register to claim offer
Qualifying bet: No minimum bet amount and no odds restrictions
Wagering requirement: 1x bonus

2.

Caesars Sportsbook

Bet $50 Get $250 in Bonus Bets

Cashback

Play

3.

FanDuel Sportsbook

Up to $1,000 risk-free bet

Free bet

Play

Use bonus code: No bonus code required; Register to claim
Qualifying bet: No minimum bet amount
Wagering requirement: 1x bonus

4.

BetRivers

Match deposit bonus

Play

Use bonus code: 250MATCH
Qualifying bet: No minimum bet amount and no odds restrictions
Wagering requirement: 1x bonus
Depending on the state you're in, you have more or fewer new options than bettors in other states. The US online betting market is as dynamic as it gets. More often than not, this applies to the laws and the US betting industry as a whole. In general, there are a lot of new betting sites.
On the other hand, on a state level, you can't expect a surge of new options showing up, unless betting was just legalized there or there was a change in the law. Once local markets reach saturation, local regulators will probably stir things up by offering more licenses. Competition is good, it's healthy for both the Government and customers.
How We Rate New Online Sportsbooks?
Our betting experts consider several important factors when determining the quality of new betting sites. The criteria are different than when evaluating well-established sports betting sites with some kind of record.
The biggest problem we face is a lack of information on past performance. Even in the case of a popular brand entering a new market, we don't know how the operator will react locally. This and a few other things require a different approach.
Safety and licenses

The most important criterion is safety, meaning we recommend new betting sites that hold a license in the US. It doesn't take an expert to identify what the reasons are, but guaranteed payouts of winnings are at the very top. We did not consider any off-shore sportsbooks that are not approved by US gambling and betting regulators.

Payment methods

When comparing new sportsbooks, we look for as many payment methods as possible, and comparably decent payout times. They are a different group, a different type. We like to compare "apples with apples", and not compare them with the biggest and longest-running betting sites they compete with. In the end, in practice, this will almost never impact your experience.

Selection of sports

Sports coverage is very relevant, especially if you are into niche sports. New sportsbooks are trying to meet the needs of the masses. They can take longer for less popular sports. This is one of the reasons why you won't see new sportsbooks high on our ranking lists in the sports sections. A new site will offer 12-15 sports, whereas an established one offers between 25 to 30 sports, or more!

Odds and markets

New sportsbooks cannot offer the same odds as big operators. They can, but not for a long period. In addition, that exposes them to high risk. There's not much of a discrepancy when comparing like with like. They do well in the betting markets department. We value odds more than markets

Live betting

As more sportsbooks enter the market, the competition is stronger, making live betting a barrier to entry. Small betting sites don't have the resources to cover all events, in all sports and all in-play markets. New sportsbooks with great in-play betting offers are rare! Then again, some do it better than others. Live streaming brings them bonus points!

Mobile apps

New sportsbooks excel when in design and user experience. Instead of doing research and investing in that department, they can take an off-the-shelf solution. Their apps come packed with cash out, bet builders, and easy navigation and are compatible with all mobile devices. One can say, they are optimized to perfection. Yet, there are new sites that take quite a while to get here.

Bonuses

The biggest advantage of new sportsbooks is the usually generous welcome bonus! It's not the size of the bonus, but the opportunity to get one. Based on the numbers, the amounts are in the range of $200 to $1,000 for new sportsbooks. Strangely, they don't seem to protect their interest with higher wagering requirements, which is good for bettors!
What's a New Betting Site?
Deciding what falls under the category of new betting sites isn't always a clear cut. That's why we have divided them into 3 distinctive categories. Being listed under a certain category doesn't mean that the sportsbook is better or worse, it just shows its development and helps us learn more about it.
Also, only sportsbooks launched in the current and the previous year qualify as new betting sites.
For example, if a sportsbook is a respectable brand in Europe for 20 years and now it expands to the US, it's safe to say that they are probably a trustworthy operator. The same goes for all other categories we list below.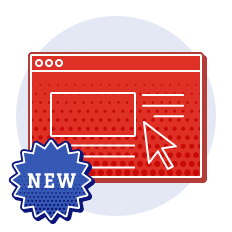 Brand new sportsbook
This particular brand is starting from scratch and are completely new to the sports betting scene. It's not a European brand coming to the US, it's not a traditionally US brand, but a new brand from scratch. These were very common soon after PASPA. Most of the new sportsbooks will fall in this category in a few years.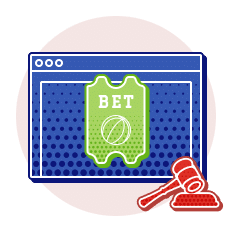 Sportsbooks entering new states
For example, BetMGM was first legal in New Jersey and then they expanded into Pennsylvania. They are new brand in PA, but we can trust them since they already have an excellent track record in NJ. These are by far the best bonus options. We can set some expectations and you still get to claim the welcome bonus. You get the best of both worlds.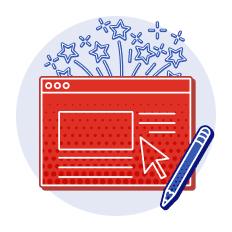 Rebranded sportsbooks
Rebranding can happen due to a merger, acquisition, or simply as a business decision. Note, there's a high chance that if you've previously bet with them under the previous name, you might not be eligible for the welcome bonus. On the other hand, despite the bonus, you get a whole new set of features and better design!
Advantages and Disadvantages
Welcome Bonus
You can find all the usual betting bonus types such as free bets, enhanced odds, and matched deposit bonuses. Don't get caught on big numbers and always double-check T&Cs as betting sites may impose rules that aren't favorable.
The fact that there are many great offers at new sportsbooks doesn't mean you shouldn't shop for the best ones. We have checked all the operators and found the best welcome bonuses at new online betting sites.
New betting sites offer the best bonuses because they're trying to build a customer base and so these welcome offers are usually a lot more generous than those available at established ones.
Better Customer Support
A new team is more motivated to deliver better results. This is the one area where the sportsbook can stand out without pouring a small fortune. While the quality might not be there yet, they learn quickly. The key advantage is the speed. The FAQs sections can be disappointing, but the speed at which you get a reply via live chat is incomparable with what you get at some established online betting sites.
Phone support is considered a method of the past, yet it can do wonders, even in the 2020s.
App Design & Features
New sportsbooks put more resources into creating websites and sports bet apps that work better, feel better and are easier to use overall. A veteran bettor is impressed only by better odds, whereas casual bettors can be swayed into joining with a cooler-looking app and an extra feature.
Cash out, for example, which can actually make the sportsbook more money, is not available at all established betting sites. On the other hand, new sportsbooks are not shy to display them prominently as a promotion.
However, other features are known to be omitted in the early days, such as parlay bet builders for example.
Fit Market Needs
One of the reasons for offering better-optimized apps is their position on the market. New betting sites offer only what patrons want and use. This starts with the sports they cover, including the bet types that are featured, all the way to how betting promotions are worded.
Their counterparts have accumulated a lot of features, perks, and sports, that at one point in time were attractive. We are firm believers that quantity can lead to quality, but it also creates clutter.
Instead of being bombarded with general promotions, you receive offers that are tailored to your needs, the sports you bet on, and the leagues you follow. That's why new sportsbooks usually focus on betting on basketball, football, baseball, and other major US sports.
Loyalty Rewards and Promotions
In the short run, recently launched sportsbooks can offer better-than-average betting promotions. Bonuses are taxed and they are added exposure that is to the patrons' benefit. It's not financially viable for a fresh business to be offering excessive bonuses to existing customers. Only the big sportsbooks that have matured can afford these, to squeeze the last drop of value from their existing patrons.
New online sportsbooks are known to offer unique promotions, that sound more appealing, but in practice, they don't benefit the vast majority.
Poor Odds
Higher odds mean lower profit margins. The one thing every fresh sportsbook wants is to breakeven as soon as possible. To do this, they have to be careful with their odds. It's widely known that any new business, including a betting site, is conservative with the "main valve", that can make or break a business. We're not saying new sites are not risk takers. They are, but not when it comes to odds.
Here is an example of how new sportsbook's odds compare to one of its fiercest competitors' odds.
Anybody who is looking for long-term value will side with the better odds. Then again, in the short term, the welcome bonus opportunity is more beneficial, regardless of the experience of the bettor.
Mediocre In-play Betting
On the surface, all sportsbooks, whether new or not, offer live betting on sports. Under the hood, the big betting sites with big budgets and thousands of customers have much better coverage. Not only that, but they also offer more betting markets and marginally better odds. Considering you can place more bets per event when betting in-play, any difference in odds makes an impact.
Live streaming must be considered when evaluating a sportsbook and shortlisting options. New sportsbooks with limited budgets do not have the capacity to provide video broadcasts of the most popular events.
New Betting Sites to Avoid
There are dozens of new betting sites on the US market, however, not all of them are trustworthy. Unregistered betting sites don't guarantee players' safety and fair payouts, so we highly recommend you avoid them. Following PASPA, the number of new illegal off-shore bookmakers has reduced.
The only way to be safe from any malicious activities while betting online is to always play with licensed sportsbooks. We list below a few not recommended bookmakers you should stay away from. But every time you're about to join a new sportsbook, don't forget to check whether they have a valid license from one of the US state gambling regulators.
Sportsbooks to avoid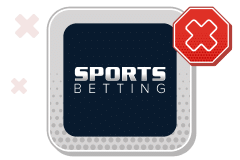 Illegal in the US
No payout guarantee
Too many restrictions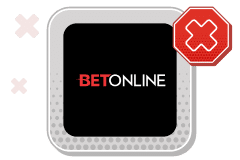 Illegal in the US
Predatory terms and conditions
Limited payment options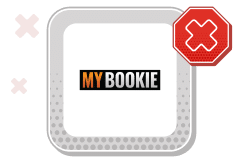 Illegal in the US
Vague bonus terms
Limited payment options
Conclusion
New betting sites are a regular occurrence in the US and so you can benefit from more choices and better bonuses. New sportsbooks have attractive welcome offers, usually upwards of $1,000. The odds are not that competitive, certainly not in the long run. However, you will feel as if you're part of a new growing community.
Those looking for more niche sports should stick with established sportsbooks as they have a wider range of events on offer. As well, they have a larger variety of payment methods that new sportsbooks simply can't match.
FAQs
What are the best new online betting sites in the US?
Some of the best new online betting sites in the US are Golden Nugget Sportsbook, BetMGM and DraftKings sportsbook. There are many more great new sportsbooks available for US players. If you want to learn more about all of them, check out our complete list of the best new betting sites.
Are new online sportsbooks giving betting bonuses?
Yes, new betting sites are known for offering great bonuses and promotions for existing customers. You can enjoy all the usual bonus types, including free bets, enhanced odds boosts, matched deposit bonuses and so on.
How can you know if a new online sportsbook is legal?
The easiest way to know if a new sportsbook is legal is to check whether they have a valid US betting license. Most betting sites have it displayed at the bottom of each page. If an operator doesn't have a betting license, we strongly suggest you sign up with some of the regulated US sportsbooks instead.
Do new sportsbooks accept PayPal?
Yes, many new sportsbooks accept PayPal for both depositing and withdrawing. Some of the best new PayPal betting sites are BetMGM and Golden Nugget Sportsbook. Apart from PayPal, you can also deposit with many other payment methods, such as Play+, PayNearMe, Visa, AmEx and so on.
Can I bet live at new online sportsbooks?
Yes, most of the new online betting sites we list at the beginning of this article offer live betting. FanDuel has the best range of in-play betting odds and markets, but you won't make a mistake if you join any other sportsbook from our top list.