New Betting Sites in the US
New betting sites are popping up all the time, and we're here to show you which ones are worth your time. From top new sportsbook bonuses to best new betting sites by category, this page has it all.
Experienced bettors can jump straight to our list of the best new betting sites in the US. Beginners can also learn what makes a great new betting site and what are their top perks.
Best New Betting Sites in July 2022

Top Results for
Virginia, US
#
Sportsbook
Bonus
Visit Site
T&Cs

1.

BetMGM review

Free bet

Play

Use bonus code: No bonus code required. Register to claim offer
Qualifying bet: No minimum bet amount and no odds restrictions
Wagering requirement: 1x bonus

2.

PointsBet

2 risk free bets up to 2000$

Cashback

Play

Use bonus code: WELCOME
Qualifying bet: No minimum bet amount and no odds restrictions
Wagering requirement: 1x bonus

3.

Caesars Sportsbook

Cashback

Play

Use bonus code: CZR
Qualifying bet: No minimum bet amount and no odds restrictions
Wagering requirement: 1x bonus

4.

FanDuel Sportsbook

Up to $1,000 risk-free bet

Free bet

Play

Use bonus code: No bonus code required; Register to claim
Qualifying bet: No minimum bet amount
Wagering requirement: 1x bonus

5.

BetRivers

Match deposit bonus

Play

Use bonus code: 250MATCH
Qualifying bet: No minimum bet amount and no odds restrictions
Wagering requirement: 1x bonus
The US online betting market is as dynamic as it gets, with new betting sites showing up all the time. It means that you won't have a hard time finding a solid new sportsbook to join.
However, this also implies that there are lots of shady operators you should stay away from. We list below only tried and tested new betting sites, so you can be 100% sure that any sportsbook you see here is entirely safe and trustworthy.
Best New Sportsbooks by Category
Since every bettor has its own specific needs, we decided to pick the best new sportsbook for each category. Whether you're looking for new sportsbooks with the best bonuses or great new betting apps, we have a perfect betting site to fit your needs.
How to Pick the Best New Betting Sites
Our betting experts consider several important factors when determining the quality of new betting sites. It includes everything from bonus offers and promotions to betting apps and quality of odds.
You can use the same foolproof method when deciding whether one of the new sportsbooks is suitable for you. Just follow the steps below, and you won't have to worry about ending up with a low-quality betting site.
Safety and licenses

The most important thing is to always bet only with licensed operators. There are still many shady new betting sites, so avoid any sportsbook without a valid betting license from one of the US state governments.

Payment methods

New betting sites don't have a full range of payment methods. If a new sportsbook supports the likes of Play+ and PayPal, they are solid and will also have fast payout times for withdrawals.

Selection of sports

New sportsbooks should have at least 12 to 15 different sports available, including the most popular ones, like football, basketball, baseball, and soccer.

Odds and markets

Odds at new sportsbooks are very competitive as they are attempting to keep pace with established betting sites. However, it is common for fewer markets to be offered and nothing unique or groundbreaking.

Live betting

All of the top new sportsbooks have live betting and you should check if the range of sports and live markets is extensive enough for your taste. New betting sites usually have fewer markets available than established ones but their odds are right up there with the best.

Bonuses

A generous welcome bonus is the best part of joining a new sportsbook. Because they are trying to disrupt the sports betting market, new sportsbooks usually have significantly higher welcome bonuses and better terms, such as low wagering requirements.

Mobile apps

Native betting apps for iOS and Android are also something every good new betting site should have and they will be full of the latest innovations in sports betting. However, some operators don't release their app immediately and force you to use the mobile site until they launch the app.
What We Consider a New Betting Site
Deciding what falls under the category of new betting sites isn't always a clear cut. That's why we have divided them in 3 distinctive categories. Being listed under a certain category doesn't mean that the sportsbook is better or worse, it just shows its development and help us learn more about it.
For example, if a sportsbook is a respectable brand in Europe for 20 years and now it expands to the US, it's safe to say that they are probably a trustworthy operator. Same goes for all other categories we list below.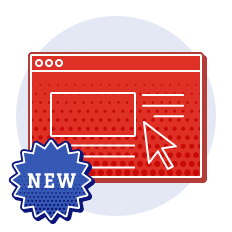 Brand new betting site
This particular brand is starting from scratch and are completely new to the sports betting scene.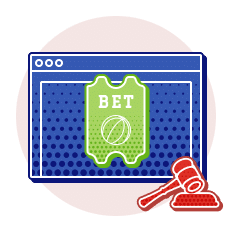 Sportsbook becomes legal in another US state
For example, BetMGM was first legal in New Jersey and then they expanded into Pennsylvania. They are new brand in PA, but we can trust them since they already have an excellent track record in NJ.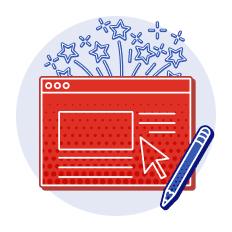 Rebranded sportsbooks
Some operators have decided to change their name, platform or visual identity, so we also consider them new. If they have changed their appearance for legit reasons, there is no reason not to trust these operators.
Bonuses at New Online Sportsbooks
You can find all the usual betting bonus types such as free bets, enhanced odds, and matched deposit bonuses. Don't get caught on big numbers and always double-check T&Cs as betting sites may impose rules that aren't favorable.
The fact that there are many great offers at new sportsbooks doesn't mean you shouldn't shop for the best ones. We have checked all the operators and found the best welcome bonuses at new betting sites.
Promotions for Existing Customers
Bonuses at new sportsbooks don't stop as soon as you claim the welcome bonus. Promotions at new sportsbooks include money back on losing bets, enhanced odds, boosted returns, no deposit free bets, and loyalty programs.
If a new sportsbook doesn't offer regular promotions to reward you for betting with them, there's not usually much point in sticking around.
Benefits of New Online Sportsbooks
New online sportsbooks come with a few clear advantages over already established US betting sites. These operators may not be as polished as their older counterparts, but there are still lots of things new sportsbooks usually do better.
We mention below a few perks of new betting sites which you can enjoy at any of the sportsbooks from our top list. If you're not sure whether joining a new betting site is the right thing for you, be sure to consider everything we mention here.
Better bonus offers

New betting sites usually offer more generous bonuses than established sportsbooks. You should expect the welcome bonus to be upwards of $1,000 with the best ones clocking in at $2,000.

Fast withdrawals

Having an option to receive your winnings as fast as possible is always a sign of a trustworthy sportsbook. New betting sites usually process withdrawals quickly, which means you get your money within one to two days compared to up to five days at an established sportsbook.

Variety of sports and bets

New sportsbooks offer a good range of sports and betting markets that can sometimes match established operators. It is common for new betting sites to start with more popular sports and then add niche ones later on.

Mobile apps

Every betting site from our top list has native apps for iOS and Android, on top of the fully optimized mobile website. Some new sportsbooks don't always have their app ready to go so you may have to use the mobile site.

Swift customer support

Customer support at new betting sites is very responsive because new operators tend to be more careful with their customers, due to the need to retain as many bettors as possible after launch. The best new sportsbooks will respond inside 24 hours to an email and within five minutes on live chat.
New Betting Sites Vs Established Betting Sites
If you're still not sure whether new betting sites are for you, take a look at the list below, where we compare them to established sportsbooks. They both come with their own sets of pros and cons, so it's important to consider everything before making the decision where to bet.
New betting sites
Improved bonuses

Faster withdrawals

Swift customer support

Excellent mobile experience

User-friendly websites

Less variety in payment methods

Higher risk of going out of business
Established Betting Sites
Established brands

Better VIP perks

More reliable long term

Excellent selection of sports

Tendency to not innovate

Slow to adapt to market trends

Worse customer support
New Betting Sites to Avoid
There are dozens of new betting sites on the US market, however, not all of them are trustworthy. Unregistered betting sites don't guarantee players' safety and fair payouts, so we highly recommend you avoid them.
The only way to be safe from any malicious activities while betting online is to always play with licensed sportsbooks. We list below a few not recommended new betting sites you should stay away from. But every time you're about to join a new sportsbook, don't forget to check whether they have a valid license from one of the US state agencies.
Sportsbooks to avoid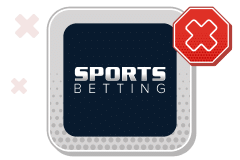 Illegal in the US
No payout guarantee
Too many restrictions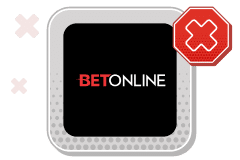 Illegal in the US
Predatory terms and conditions
Limited payment options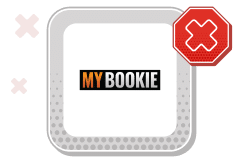 Illegal in the US
Vague bonus terms
Limited payment options
Conclusion
The great thing about fresh markets, such as the US, is that new betting sites are a regular occurrence. More and more new sportsbooks will be joining the market, meaning that players can benefit from more choices and better bonuses. We will eventually add more new sportsbooks to our top list, so feel free to check back again later.
Keep in mind that we list and review only trustworthy betting sites, which is especially important when we know that there are lots of shady operators out there. Betting with brand new sportsbooks comes with many perks, but keep in mind that it's best to stick with safe and licensed betting sites.
FAQs
What are the best new online betting sites in the US?
Some of the best new online betting sites in the US are Golden Nugget Sportsbook, BetMGM and DraftKings sportsbook. There are many more great new sportsbooks available for US players. If you want to learn more about all of them, check out our complete list of the best new betting sites.
Are new online sportsbooks giving betting bonuses?
Yes, new betting sites are known for offering great bonuses and promotions for existing customers. You can enjoy all the usual bonus types, including free bets, enhanced odds boosts, matched deposit bonuses and so on.
How can you know if a new online sportsbook is legal?
The easiest way to know if a new sportsbook is legal is to check whether they have a valid US betting license. Most betting sites have it displayed at the bottom of each page. If an operator doesn't have a betting license, we strongly suggest you sign up with some of the regulated US sportsbooks instead.
Do new sportsbooks accept PayPal?
Yes, many new sportsbooks accept PayPal for both depositing and withdrawing. Some of the best new PayPal betting sites are BetMGM and Golden Nugget Sportsbook. Apart from PayPal, you can also deposit with many other payment methods, such as Play+, PayNearMe, Visa, AmEx and so on.
Can I bet live at new online sportsbooks?
Yes, most of the new online betting sites we list at the beginning of this article offer live betting. FanDuel has the best range of in-play betting odds and markets, but you won't make a mistake if you join any other sportsbook from our top list.