PointsBet Welcome Bonus
PointsBet have a risk-free welcome bonus available to all new bettors in every state that the sportsbook is licensed in.
Unlike most other major betting sites, there is a sign-up code to access the PointsBet bonus but it is automatically filled in when you register.
PointsBet welcome bonus

| | |
| --- | --- |
| Max bonus | $2,000 |
| Bonus percentage | 100% |
| Wagering requirements | None |
| Time to complete the wagering requirements | N/A |

| | |
| --- | --- |
| Expiry date | 14 days |
| Minimum odds | N/A |
| Bonus code | WELCOMEHP2 |
| Sports restrictions | None |
A free bet of up to $2,000 if your first bet loses is extremely generous by PointsBet and is more than other major betting sites in the US like BetMGM and DraftKings Sportsbook.
The bonus is delivered as a single PointsBet free bet but you do have the option to split it into two, three or four free bets in your account settings.
PointsBet Bonus T&Cs
There are no wagering requirements for PointsBet's sign-up bonus. Any money you win from your free bets is yours to keep immediately.
PointsBet do not have minimum odds obligations on either the first real-money cash bet or the bonus funds.
Only the first real money wager you place will be eligible for the welcome bonus. If that bet wins, you will not receive any free bets from PointsBet.
How to claim PointsBet Sign-up Bonus
Claiming the PointsBet bonus upon registration is fairly easy but you have to remember the promo code when registering.
1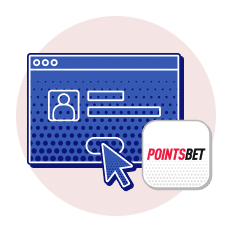 Create a new account with PointsBet
Register and use the PointsBet promo code.
2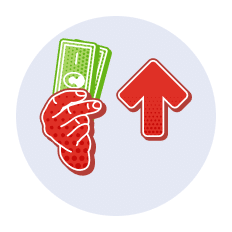 Make a deposit
Fund your account by making a deposit.
3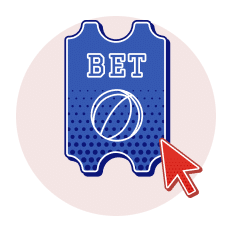 Place your bet
Place your first bet and wait for it to settle.
4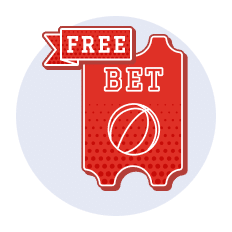 Receive your free bets
Get a free bet if your first wager loses.
5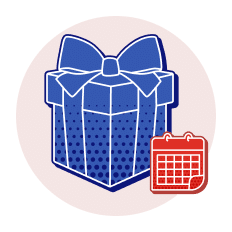 Wager your bonus
Use your free bet within 14 days.
PointsBet Sports Betting
PointsBet have one of the most unique and innovative sports betting methods ever seen in the industry. Bettors can wager on adjusted lines which are not fixed odds like a regular market, but instead they are variable and the amount you could win or lose changes.
Take a regular fixed odds market like an NFL spread where the odds are usually -110. If you bet on Green Bay Packers to cover -10.5 against the Detroit Lions, you get paid out the same amount if the Packers win by 11 points or if they win by 35 points. Similarly, you lose the wagered amount if the Packers fail to win by 11 points or more.
With Points Betting, the more right you are the more you win – and the more wrong you are, the more you lose.
The total points over/under for the Packers vs Lions is set at 48.5 points at odds of -110. If you think the game total will fly past 48.5 points, you can bet on the overs with Points Betting and for every point that is scored past 49, the amount you win will increase.
Each point is worth 1x your stake so if you bet $10 on the Points Betting over line and there are 59 points scored, you will win $100 as that is 10x your stake.
Beware, though; if you back the over and the total points scored ends up at only 39 points, you will lose 10x your stake. In this scenario of a $10 wager, you would lose $100.
The amount you can win or lose with Points Betting is capped, but this does vary considerably by market and you should always check to see how much you could end up losing on a single bet.
You can also add a manual cap to Points Betting wagers, which limits the amount you can win or lose on a single bet.
The great thing about PointsBet is that if you don't want to get caught up with Points Betting and not being sure how much you'll win or lose, you can just bet on regular markets.
They are also one of the few US sportsbooks with a referral program, which lets bettors get a $100 PointsBet free bet when someone they refer deposits $50.
It is worth noting that the referrer must have been a member of PointsBet for a minimum of 14 days and must have: a betting history with PointsBet; a registered Colorado address; deposited and turned over a total of $1000 or more, and not hold a current negative balance.
These terms make the refer a friend system unfavorable for casual bettors and will not appeal to everyone.
Sports Available to Bet On
PointsBet specialize in NBA betting by their own admission, but that does not stop them from offering a decent list of sports for bettors.
Although not as absolute as some other major betting sites, PointsBet still have 20 sports to bet on as well as entertainment and Name A Bet.
Name A Bet allows bettors to request a market that is not available on baseball, basketball, football, golf, hockey, MMA, motorsports, soccer, or tennis – putting more control in the hands of customers.
Other Sports
PointsBet have a reasonable number of other sports to bet on as well as the big four and college football, with soccer the highlight of this aspect.
There is an excellent variety of tournaments available to bet on and the most popular leagues, such as the English Premier League, have plenty of markets plus Points Betting options.
Australian Rules
Baseball
Basketball
Boxing
Cricket
Cycling
Darts
Entertainment
e-Sports
Football
Golf
Handball
Hocket
MMA
Motor Racing
Rugby League
Rugby Union
Soccer
Table Tennis
Tennis
Volleyball
Odds Comparison
PointsBet's odds on the major sports are some of the best in the entire industry, routinely offering prices that cannot be beaten.
This is helped by their incredible No Juice Spread NFL promotion, which means they offer both sides at +100 rather than the standard -110.
As well, PointsBet have a significantly lower margin on NBA spread betting – meaning they are almost guaranteed to offer better prices than their competitors.
PointsBet
BetMGM
FanDuel Sportsbook
DraftKings Sportsbook
Home – Houston Texans
+285
+300
+300
+300
Away – Carolina Panthers
-370
-375
-375
-400
Home handicap
+7.5
+100
+7.5
-110
+7.5
-110
+7.5
-110
Away handicap
-7.5
+100
-7.5
-110
-7.5
-110
-7.5
-110
The No Juice Promotion ensures that PointsBet cannot be beaten on NFL spreads when the offer is running, but it is rare they have the best closing price on moneyline.
PointsBet Blog and Betting Picks
PointsBet have a blog called Pulse but it is barely worth the paper it is written on.
The sportsbook updates Pulse with only infrequent posts and the vast majority are not helpful to bettors, instead of focusing on betting news and business updates.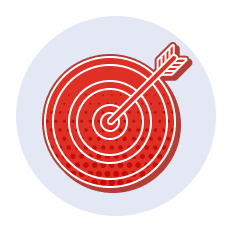 Relevancy
Pulse is not very relevant to bettors, offering little that can benefit them except for occasional promotion updates.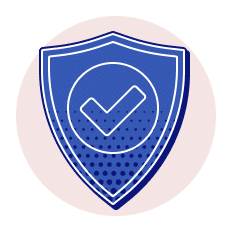 Reliability
The blog is reliable in the sense that the information is correct, but there is not much that is helpful for punters.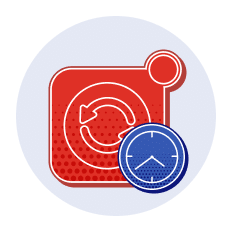 Update frequency
PointsBet do not update their blog regularly, sometimes going almost two weeks without a single post.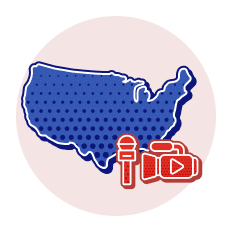 US sports coverage
PointsBet's blog only updates about US sports, mainly NFL and golf.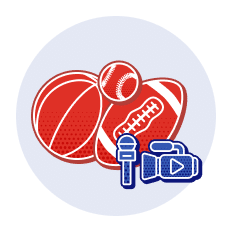 Other sports coverage
PointsBet do not cover other sports in their blog.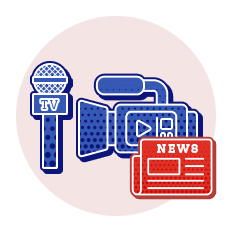 Media format
Despite having a section for videos, PointsBet are yet to upload anything there. All posts on this blog are text updates.
PointsBet's blog is pointless for those who want betting tips or help with wagering. The only real value to come from it is information about promotions, which is occasionally lacking on the actual sportsbook.
If you are looking for a strong blog, we recommend BetMGM's as they have multiple posts per day about a variety of sports as well as audio and video content.
Bet Slip
PointsBet's bet slip is easy to use and understand, although it can be a bit of a pain to get to it. Selecting a single bet does not add it to the slip unless you click on "Start Parlay".
That brings up the slip on the right-hand side of the screen, and unlike other sportsbooks, the tabs at the top are for the bet slip, pending bets, and settled bets. Other bets like round robins are located at the bottom of the slip.
Betting Markets
The number of betting markets available in the major sports at PointsBet cannot be matched by any other sportsbook. The site claims to "offer the most markets on all major U.S. sports (NFL, NBA, WNBA, MLB, NHL, PGA TOUR)," and our research found this to be true.
Spread
Total
Moneyline
Game Props
Team Props
Player Props
Half Betting
Quarter Betting
Anytime Scorers
Name A Bet
PointsBet could do a better job of splitting up their markets on each game page, with dedicated tabs currently only for Fixed Odds, Same Game Parlay, Points Betting, and Teasers.
Markets like player props and alternate spreads are found under Fixed Odds as drop-down menus, which can make it difficult to find what you want to bet on.
NFL
NFL betting at PointsBet is an experience that really can't be beaten by any other sportsbook.
The number of markets available is far superior to competing betting sites and the No Juice Spreads promo means they are guaranteed to be best price on the main handicap whilst it is running.
Their Points Betting markets are incredibly innovative, too, allowing you to bet on anything from the number of points scored to the win margin.
NFL
| | |
| --- | --- |
| Margins | 4.8% |
| NFL betting markets | 221 |
| Odds | Competitive |
| Min/max bet | $0.05/$1m |
| Promotions | No juice spreads, Risk-free same game parlay |
If you want to place moneyline wagers then you may prefer to go with the likes of BetMGM or FanDuel Sportsbook as these tend to offer better straight-up win odds.
Football Promotions at PointsBet
PointsBet have two NFL promotions running throughout the season, putting them on a par with other major betting sites, although the ones here are amongst the best of any sportsbook.
No Juice Spreads – This promotion removes the margin on spread betting for all NFL games. Normally you would see odds of -110 on both sides of a spreadline but PointsBet make it +100 – meaning more money for you if you win.
Risk Free Same Game Parlay – Place a Same Game Parlay at odds of at least +100 and get money back as a free bet if it loses. This only applies to select NFL games and only your first Same Game Parlay is eligible for a refund.
No Juice Spreads is perhaps the best NFL promotion available to US sports bettors considering there are no catches, so it puts the power into the hands of the customers.
NBA
PointsBet claim to have more NBA betting markets than any other sportsbook in the country and this is correct thanks to PointsBetting.
Their margins on NBA betting are much lower than other betting sites thanks to spread odds of -105 on each side rather than -110, further establishing their place as one of the leading sportsbooks.
NBA
| | |
| --- | --- |
| Margins | 2.4% |
| NBA betting markets | 500 |
| Odds | Strong |
| Min/max bet | $0.05/$1m |
| Promotions | None |
Basketball Promotions at PointsBet
At the time of this PointsBet review, we found that they do not yet offer any basketball promotions. As the season was still a few weeks away, this is not a surprise.
Given that they have promotions in other sports during the season, we would expect to see PointsBet add them for NBA in the future.
NHL
NHL betting at PointsBet is still limited due to the hockey season being some weeks away from starting. There are some basic markets up but much fewer than other major sportsbooks like BetMGM, although PointsBet's margin on spread betting is significantly lower.
NHL
| | |
| --- | --- |
| Margins | 2.4% |
| NHL betting markets | 134 |
| Odds | Strong |
| Min/max bet | $0.05/$1m |
| Promotions | None |
Ice Hockey Promotions at PointsBet
PointsBet do not offer any hockey promotions at the moment, due to the NHL season still a few weeks away from starting. We would certainly expect some to be in place for the start of the campaign.
MLB
PointsBet are excellent when it comes to MLB betting, with the sheer number of markets beating all their competitors.
Their figure of 116 markets is propped up by PointsBetting options, which accounts for 64 of those, but that still sets the betting site apart.
MLB
| | |
| --- | --- |
| Margins | 4.8% |
| MLB betting markets | 116 |
| Odds | Competitive |
| Min/max bet | $0.05/$1m |
| Promotions | Same game parlay insurance |
The only negative for MLB betting at PointsBet is that very few of their moneyline odds are the best price, especially when wagering opens.
Baseball Promotions at PointsBet
They do not prioritize baseball when it comes to promotions, offering just one for bettors at the time of this PointsBet review, although that is still more than some other major sportsbooks.
Same Game Parlay Insurance – Place a Same Game Parlay bet on any MLB game with 4+ legs and receive money back up to $25 if exactly 1 leg fails. Money is refunded as a free bet and applies to the first Same Game Parlay you place each day.
This promotion is especially good for customers who wager on a Same Game Parlay anyway, and the $25 maximum refund appeals to a wide range of bettors.
NCAA
College football and college basketball betting is available at PointsBet, with most bettors able to wager on every game played.
The only exceptions come where state regulation limits college wagering, such as those in New Jersey being unable to bet on in-state teams or bet on games played in NJ.
NCAA
| | |
| --- | --- |
| Margins | 4.8% |
| NCAA betting markets | 53 |
| Odds | Competitive |
| Min/max bet | $0.05/$1m |
| Promotions | College football risk free parlay |
As a result of state regulations, PointsBet offer more markets in some states than others but their market offering is still significantly less than some other sportsbooks like BetMGM.
NCAA Betting Promotions at PointsBet
PointsBet have one NCAA Football promotion, which puts them ahead of most major sportsbooks as the majority do not have any competing offers.
Risk Free Parlay – Place any 4+ leg parlay on college football and receive money back in free bets up to $20 if your bet loses. This applies to all NCAA Football games and only your first parlay bet each weekend is eligible for a refund.
A risk-free parlay should interest most bettors as it is a very common method of betting anyway, so the chance to get a refund up to $20 in PointsBet free bets makes this promotion worthwhile.
PointsBet Betting Features
PointsBet boast three extra betting features for customers, allowing you to really take control of your wagering.
Early cashout

Early cashout lets bettors settle their wager early for a determined cash value. PointsBet doesn't always show in advance which bets are available to be cashed out. They also offer Partial Cashout, which allows you to settle only part of your initial bet if you want.

Live streaming

PointsBet offer live streaming of certain games in select sports, most notably European leagues in soccer, hockey, basketball and handball. You can see which games are currently available to watch by selecting "Streaming" from the left menu. To view all upcoming games, click on "Next Up" and look for the events with a play button on them.

Bet builder/Same game parlay

Same Game Parlay is available on NFL, NBA, NHL and MLB betting at PointsBet. This feature gives you the freedom to combine certain markets from the same game into a single wager.

Easy parlay

PointsBet do not offer an Easy Parlay feature.

Edit bet

There is no ability to edit bet after you have placed it at PointsBet.
Two of the three betting features that PointsBet offer are industry-standard, but they take it a step further with partial cashout as this is something that other sportsbooks do not offer.
Whilst live streaming also gives them a leg-up on betting sites that don't have it, the range of sports available to watch won't really appeal to most bettors in the US. For instance, we found that the only sports streaming at the time of this PointsBet review was Romanian Cup soccer and German hockey.
PointsBet Live Sports Betting
PointsBet have plenty of live betting options for punters, providing a host of sports and markets for those who like to wager in-play.
The live betting page offers a list of every game available to bet on in-play, including how many markets are available and an icon to denote the sport.
PointsBet live sports betting
| | |
| --- | --- |
| Range of markets | Advanced |
| Live stats | Basic |
| Ease of use | Easy |
| Live streaming options | Basic |
The more popular sports and events have an animated display that shows you what is happening in the game, as well as in-depth stats to allow you to make the most informed betting decision possible.
Payment Methods at PointsBet
PointsBet have a decent range of payment methods with both online and physical deposits covered. It is worth noting that only Illinois, Iowa and New Jersey bettors can fund their accounts at a physical sportsbook.
PointsBet Mobile App
PointsBet have a mobile app for both iOS and Android, with easy links to them via the menu on the desktop website.
Apple users can download the PointsBet app via the App Store onto iPhone, iPad or iPod Touch, whilst the Android version is available on Google Play.
The PointsBet app is generally very good, providing bettors with a seamless experience that really makes it easy to wager with them.
Five buttons across the bottom take you to the sections you are most likely to want to visit, including live betting and the bet slip, although we did find that there was occasional freezing when trying to navigate the PointsBet app.
Geo-location with PointsBet
PointsBet are unable to accept wagers from states where they are not licensed and so you have to verify your location with them before you can bet.
You need to download GeoComply software on your desktop to do this, and thankfully PointsBet make this easy by providing a pop-up when you first try to bet. After you have downloaded and installed it, the plugin will detect where you are and whether you are legally allowed to bet from your state.
To verify on your phone, ensure location services are turned on. If you are on WiFi on your phone or tablet, this will detect your geo-location automatically.
Is PointsBet Legit?
PointsBet is a legit betting site in the US. They are licensed by the appropriate regulator in seven states and also operate in Australia.
PointsBet company info

| | |
| --- | --- |
| US licenses | CO, IL, IN, IA, MI, NJ, WV |
| Other products | Casino |
| Non-US licenses | Australia |
| Responsible gambling measures | Deposit Limits, Time Limits, Self-Exclusion, Cool Off Period |

| | |
| --- | --- |
| Year founded | 2015 |
| Owner | PointsBet Holdings |
| CEO | Johnny Aitken |
| Publicly traded | Australian Securities Exchange |
History of PointsBet
PointsBet are relatively new to the betting world, having only been founded in 2015, but have grown rapidly in that time.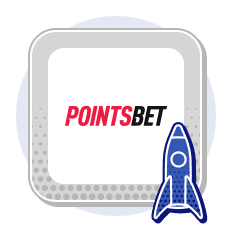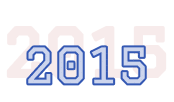 PointsBet Launched in Australia
PointsBet begin betting operations in Australia with their innovative PointsBetting product.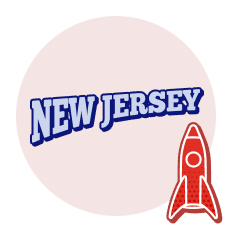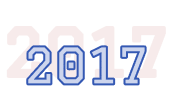 New Jersey launch
Six months after online sports wagering is legalized in New Jersey, PointsBet begin taking bets in the state.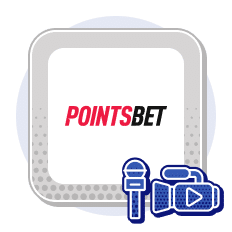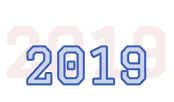 Publicly listed on ASX
PointsBet goes public on the Australian Securities Exchange in June, raising $122m AUD by October.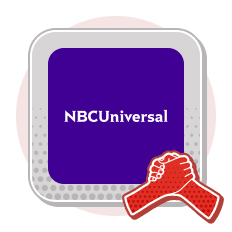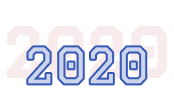 Transformational partnership with NBCUniversal
PointsBet sign a five-year deal to become the Official Sports Betting Partner of NBC Sports in the US.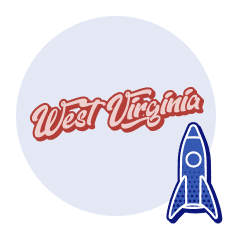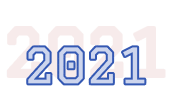 West Virginia launch
PointsBet launch in West Virginia, taking their tally of US licenses up to seven.
Why You Should Join PointsBet
PointsBet are one of the most exciting brands available for US bettors and we recommend joining them.
The PointsBetting aspect is totally unique to the sportsbook and Name A Bet is another feature that no other betting site in the US offers.
Pros
Innovative Points Betting feature

No Juice NFL Spreads

Most number of markets on major sports

Excellent welcome bonus
Cons
Not as many sports as others

Bad blog
The welcome bonus and the promotions available to bettors, especially No Juice Spreads, are particularly excellent and this overshadows the fact they have fewer sports than the likes of BetMGM.
Alternatives to PointsBet
If PointsBet isn't the sportsbook for you, there are plenty of other excellent options for you to try. Whilst PointsBet do boast excellent odds and exciting promotions, the lack of sports compared to other major sites may be offputting.
Overall, it is clear that PointsBet is one of the best legal sportsbooks and we firmly recommend it. Some other US betting sites we suggest can be found here: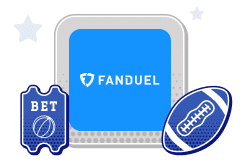 Same game parlay
Live streaming
Live chat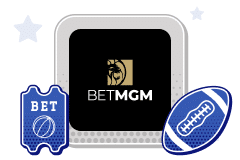 Easy parlay
Auto cashout feature
Edit bet feature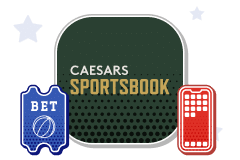 Live streaming
Live chat
Edit bet feature
FAQs
Where is PointsBet legal?
PointsBet is legal in Colorado, Illinois, Indiana, Iowa, Michigan, New Jersey, West Virginia. Please keep in mind that they are introducing new states on a regular basic, so this list may change.
How does PointsBetting work?
PointsBetting allows bettors to wager on adjusted lines which are variable, and the amount you could win or lose constantly changes. The more right you are the more you win – and the more wrong you are, the more you lose. In some markets, you can win or lose up to 500x your stake.
How long does PointsBet withdrawal take?
Withdrawals at PointsBet can take anywhere between one day and five days, depending on your chosen payment method. We suggest using PayPal for the fastest withdrawal times of just up to 2 business days.
How do I use free bets on PointsBet?
When you go to place a wager on PointsBet, select "Bonus Bet" and click on the desired free bet you want to use.
Is PointsBet safe?
PointsBet is a safe and legitimate betting site with licenses in seven US states. This allows them to take legal online sports bets in those locations.
How do I place a bet on PointsBet?
After depositing via your chosen payment method, click on the market you want to bet on and type in your wager. Then hit "place bet" and wait for the result to settle.