Football Betting in the US
Football is one of the most popular sports in the US and football betting is also very prevalent. We have gathered everything you need to know about it, including the best football betting sites.
You can also learn more about things like the best football betting apps, top football betting bonuses, and so on.
Best Football Betting Sites in 2022

Top Results for
Virginia, US
#
Sportsbook
Bonus
Visit Site
T&Cs

1.

FanDuel Sportsbook

Up to $1,000 risk-free bet

Free bet

Play

Use bonus code: No bonus code required; Register to claim
Qualifying bet: No minimum bet amount
Wagering requirement: 1x bonus

2.

Caesars Sportsbook

Cashback

Play

Use bonus code: CZR15
Qualifying bet: No minimum bet amount and no odds restrictions
Wagering requirement: 1x bonus

3.

BetMGM

Free bet

Play

Use bonus code: No bonus code required. Register to claim offer
Qualifying bet: No minimum bet amount and no odds restrictions
Wagering requirement: 1x bonus

4.

BetRivers

Match deposit bonus

Play

Use bonus code: 250MATCH
Qualifying bet: No minimum bet amount and no odds restrictions
Wagering requirement: 1x bonus

5.

PointsBet

2 risk free bets up to 2000$

Cashback

Play

Use bonus code: WELCOME
Qualifying bet: No minimum bet amount and no odds restrictions
Wagering requirement: 1x bonus

6.

WynnBET

Bet $100 get $100 in free bets

Cashback

Play

Use bonus code: No bonus code required; Register to claim offer
Qualifying bet: Bet $100 or more at minimum odds of -120
Wagering requirement: 1x bonus
Every betting site has been rigorously tested by our team of betting experts so that only the best ones get recommended to you.
Category Winners
No betting site is perfect at everything. Different ones excel at different aspects and we have cast our expert eye over a plethora of US sportsbooks to find the best football betting sites for you, based on a range of categories.
Top football sportsbooks by category
| | |
| --- | --- |
| Best football odds | |
| Best football live betting site | |
| Best football markets | |
| Best football futures | |
| Best football bonus | |
| Best football promotions | |
Football Betting Sites to Avoid
Not all betting sites in the US are legal and there are some that should be avoided. These sites are not licensed to operate in the US but are able to accept customers, which can be a source of confusion.
The main problem with this, of course, is that there is no legal recourse if something goes wrong, and these offshore betting sites also prefer Bitcoin deposits.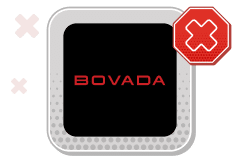 No US license
High deposit and withdrawal fees
No app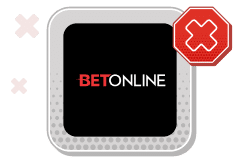 No US license
High minimum deposit
Withdrawal fees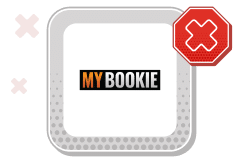 No US license
High fees on deposits and withdrawals
Withdrawals take over a week
How to Place a Football Bet
Football betting can be overwhelming for new bettors with the sheer amount of market options available on top of a slate of at least 12 games every weekend.
Find Legal US Betting Site. You should always use a sportsbook that is legal in the US for football betting as this ensures your money is safe.
1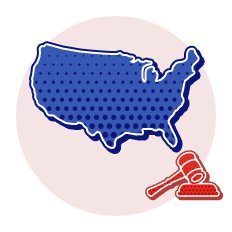 Register for a betting account
If you have not already, sign up to your chosen sportsbook and utilize the promotion if you want to, then deposit into your new account
2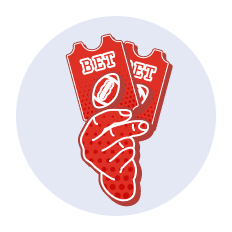 Find the game you want to bet on
Betting sites will usually display each NFL team's upcoming game so if you are looking further ahead than that, you'll have to wait
3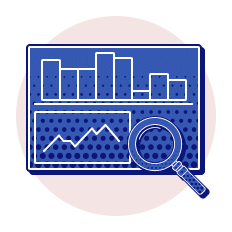 Do an analysis of the game
Research NFL statistics and see how you think the game is going to go.
4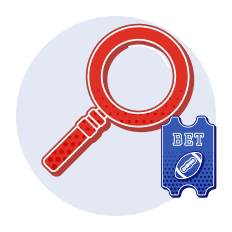 Find the market
There are hundreds of football markets to bet on, but your research should narrow that down to something you want to bet on
5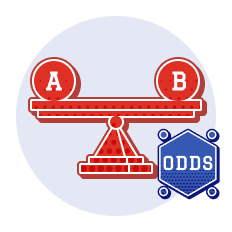 Compare odds
Betting sites tend to be very similar for main market odds but things like Anytime Touchdown Scorer can vary wildly
6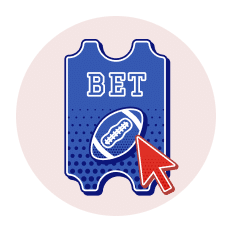 Place your bet and wait for it to settle
Decide how much you are willing to risk on the market and then wait for the result
How We Rate Football Betting Sites
Finding a betting site is not easy and when you don't know what to look for in a sportsbook, it can be even more difficult.
Our recommendations are reviewed by our expert sports betting team based on strict factors, ensuring you can choose from the best football betting sites out there.
Security

How securely your money is held by a sportsbook is one of the biggest aspects of how we rate football betting sites. All the sportsbooks we recommend are licensed to operate in the US and provide sufficient security measures so that you can be certain your money is safe.

Odds and Markets

In terms of betting, this is the key factor we look at when rating football betting sites. It is vital that sites offer competitive odds in both the main NFL and NCAA Football markets – spread, moneyline and totals – as well as a wide variety of other markets on every single game.

Promotions

A betting site that doesn't not have football promotions is not necessarily a dealbreaker but obviously sportsbooks with them are preferable. We make sure the betting sites we determine to be the best have frequent and good football betting bonuses.

Mobile betting

Almost all US sportsbooks offer the ability to bet on a cell phone or tablet but the best ones make it easy. Many betting apps are prone to random crashes and location errors, which is not ideal if you are live betting on football on your mobile, so we have diligently tested every betting app to find the best ones.

Customer support

Reliable and quick customer service is important for a high-quality betting experience. A sportsbook's live chat should have knowledge to answer your questions in an efficient manner, using language that is easy to understand.

Payment methods

Though not related to actually placing bets, you want a sportsbook that makes it easy to deposit. Betting sites that accept PayPal, debit cards and bank transfers are the most popular ones.
Which States is Football Betting Legal in?
The good news here is that NFL betting is legal in every state that online sports wagering is allowed in, and there are no restrictions on markets.
Things get a little more complicated where NCAA Football is concerned and you can find more information about each state's college football regulations here.
| | | | |
| --- | --- | --- | --- |
| Colorado | Oregon | Connecticut | Pennsylvania |
| Illinois | Rhode Island | Indiana | Tennessee |
| Iowa | Virginia | Michigan | Washington |
| Montana | Washington DC | Nevada | West Virginia |
| New Hampshire | Wyoming | New Jersey | |
Top Football Apps
Almost every US betting site offers a mobile app for both iOS and Android, which can be downloaded from the App Store and Google Play.
Sports betting apps allow you to place wagers from your phone or tablet, which is especially helpful if you watching football at a friend's house or anywhere else that isn't in front of your computer.
We have rigorously tested all the mobile apps available from US sportsbooks to determine which is best overall and which is best for betting on football.
Top football betting apps
| | |
| --- | --- |
| Best overall football app | |
| Most user-friendly | |
| Best for bonuses | |
| Best for mobile live streaming/betting | |
| Best android app | |
| Best iOS app | |
Football Live Betting
Live betting offers you the chance to bet on football games as they happen, which opens up a world of possibilities for football wagering.
The ability to bet in-play means you can use how a game is going and how well players are playing to influence your wagers, rather than relying on statistics before the fixture.
Best football live betting sites
Good range of markets
Lots of live stats
Not as many live games as other sites
Strong live odds
Good variety of stats
Fewer markets than others
Lots of stats
Easy to use
Very few markets
Pros and Cons of In-play Football Betting
In-play football betting is not all sunshine and rainbows, and it is important you fully understand the ups and downs of live betting to determine whether it is for you.
Pros
Bet based on run of play

More potential value

Can hedge lines
Cons
Easy to lose track

Delay after placing bet
The main concern with live football betting is that it is easy to continue placing bets on a game that you're watching, and before you know it you've wagered more money than you intended to.
However, if you can stay disciplined then in-play betting provides serious advantages for football bettors because you are able to see how the game is playing out.
Use Live Streaming to Your Advantage
Live streaming is not particularly prevalent at US betting sites due to complex licensing issues, and it is rare to find a betting site that offers live streaming of football.
Being able to watch games on the sportsbook website offers the obvious plus of being able to see the action as you bet on it, and having the markets right there on screen with the video.
Football Betting Bonuses
Most US betting sites have specific football bonuses and most sportsbook welcome offers can be used on NFL or NCAA football. The size and eligibility requirements of these bonuses varies depending on which football sportsbook you use, so be sure to find the one that suits you best.
Just because a football bonus might be worth $5,000 does not mean you should instantly opt for that, and similarly you shouldn't dismiss bonuses worth $250 because they might be better for you.
Bonuses generally consist of either free bets or bonus credits, and it is important to note that wagers made with bonuses are not included in returns. A $10 bet on a -110 line would usually return a total of $19.09, but a $10 bet using bonus credits returns only $9.09.
Football Promotions for Registered Bettors
The best football betting sites will carry NFL and NCAAF promotions for you to utilize after you sign up.
Football bettors should always be on the lookout for sportsbooks that reward them with free bets or other bonuses for placing bets.
Sportsbooks with the best football promos
| | |
| --- | --- |
| Best football betting free bets | |
| Best football in-play betting promotions | |
| Best football reload bonuses | |
| Best football boosted odds | |
How to Bet on Football
Betting on football in the US can be daunting at first but once you know what -110 actually means and what the difference between the moneyline and spread is, it all makes more sense.
Football betting explained
How to Read Football Odds
How much you can win on a football selection depends whether there is a plus or a minus in front of the number.
If there is a +, then the number after it is how you would win from a theoretical $100 wager. For instance, if you put $100 on a +250 selection and it won, you would win $250 plus you initial $100 stake for a total return of $350.
If the number follows a -, then that is how much you would have to theoretically wager to win $100. So if the market is priced at -120 and you wagered $120, you would win $100 plus your initial $120 bet for a total return of $220.
Football odds examples
| | |
| --- | --- |
| -110 | Wager $110 to win $100 profit |
| -200 | Wager $200 to win $100 profit |
| +100 | Wager $100 to win $100 profit |
| +500 | Wager $100 to win $500 profit |
The American Odds format is certainly the most peculiar of the three common ones, with Decimal Odds (such as 2.50) more common in mainland Europe and Asia and Fractional Odds (like 6/4) used in the UK.
Bet Types
There are a few different bet types that you should be aware of before you start betting on football. Most of these concepts can be applied to other bet types not listed here as well as to other sports.
Spread
The spread is where you bet on a team to win by at least a certain number of points or to lose by fewer than the specified number. This is also called handicap betting and you are effectively taking points away from the favorite.
The team that has the most points after that number has been subtracted is the winner and is known as covering the spread.
Example: Kansas City Chiefs are favored -4.5 against the Tennessee Titans. This means the Chiefs have to win by five points or more to cover the spread, whilst the Titans have to lose by four points or fewer – or win the game – to cover. A 28-17 win for Kansas City would see them cover but a 28-25 win for them would see Tennessee cover.
The spread is usually a half-point (like -4.5) but in cases where it is a full point (like -7) and the winning margin is that exact amount, this is called a push. A push returns your stake as if the bet was voided.
Totals (Over/Under)
Totals betting is simply deciding how many points will be scored by both teams in a game, and whether that will be over and or under the number set by the sportsbook.
Example: The total points line for Kansas City Chiefs vs Tennessee Titans is set at 57.5 points. You can bet whether the game will finish with over 57.5 points (58 or more) or under 57.5 points (57 points or fewer).
Moneyline
Moneyline is which team will win the game. It doesn't matter how many points they win by, so long as they pick up the W at the end.
Example: Kansas City Chiefs are -226 favorites against the Tennessee Titans. A $10 wager on the Chiefs returns $14.44 including your initial stake if they win, regardless of whether that is by one point or by 21.
Player Props
This is betting on how well a player will perform in a match. A prop, short for proposition bet, can be anything from receiving yards to rushing attempts to tackles made.
Example: Derrick Henry's rushing yards total is set at 123.5, with the odds the same on both the over and under.
Parlays
A parlay lets you add multiple selections from different games to a single bet, with all picks needing to be successful for your bet to win. The payout is higher than if you place the bets individually, but the chance of winning is lower.
Example: Chiefs -4.5, Packers -7.5 and Ravens -6 are all priced at -110. Put all these selections into a parlay and that pays out at +595.
Teasers
Teasers are similar to parlays in that they require multiple selections, but the difference is that they have to be either spreads or totals. A fixed number of points is added to all selections and the total return is reduced.
Example: Chiefs -4.5, Packers -7.5 and Ravens -6 are all priced at -110. Adding six points to each team makes it Chiefs +1.5, Packers -1.5 and Ravens +0, making more likely that they will cover the spread.
The return for this teaser is +160.
Half/Quarter Betting
This is similar to regular betting except it only applies to a designated quarter or half. Most US betting sites will only allow you to bet on the first quarter or half prior to a game starting, with the other quarters and second half added in-play.
Example: The first quarter spread on the Chiefs is -1 and priced at +100. This only applies to the first quarter so even if the Chiefs go on to lose, that bet will still be successful provided they win the opening 15 minutes by two points or more.
Football Futures
Futures refers to bets that are usually settled towards the end of the season, rather than bets that are placed on a specific game.
Most bettors tend to place wagers on futures before the season begins but most markets remain available for the majority of the season.
Champion – The team that wins the Super Bowl in NFL or the College Football Championship in NCAA Football. Some sportsbooks offer early cashout on these markets so if your team starts well but shows signs of fading, you can at least take some money.
Player awards – This can be anything from MVP to Comeback Player of the Year in NFL, whilst most sportsbooks tend to only offer Heisman Trophy winner for college. Some betting sites let you bet on which player will finish with the most rushing touchdowns or most passing yards.
Win total O/U – Every NFL team has a projected win total and you can bet on whether you think they will win more or fewer games than that amount. These markets are usually only available before the season.
To make/miss playoffs – Only a limited number of teams make the NFL playoffs in a season and you can bet on whether a team will make it into the postseason or miss out.
To win division/conference – Bet on which NFL team will win their respective division and which team will win the AFC or NFC.
Football Betting Tips and Advice
There are some things you should be looking out for before you place a football bet. It is important to know what you are betting on, what outcome you need for the bet to win, and whether the bet is worth placing.
These are only tips and general advice – there is no guaranteed way to win most or all football bets you place.
Most Popular Football Leagues and Events
Football is the most-watched sport in the USA, with both NFL and NCAA being incredibly popular all across the nation.
NFL
US sportsbooks take more bets on NFL than on any sport, which make sense considering how many people watch games. The Super Bowl alone averages over 100 million viewers and a 30-second advertising slot cost over $5 million.
The NFL season is largely only played on Sundays from September to early February, so bettors are desperate to punt on it as much as possible for those few weeks.
With each NFL team playing only 17 regular season games and a maximum of four playoff games, the opportunity for betting is limited compared to the likes of MLB (162 games plus playoffs) or NBA (82 games plus playoffs).
Biggest NFL Events
Super Bowl

The Super Bowl is the biggest regular sporting event in the world, averaging over 100m viewers in the US alone since 2012. As such it is also the biggest betting event in the USA, with estimates putting both legal and illegal wagers at a combined total of around $4.5 billion.

AFC Championship

The NFL is split into the American Football Conference and the National Football Conference, and this game is basically the semi-final for a place in the Super Bowl. The two best AFC teams meet at the home stadium of the better team.

NFC Championship

This is the other 'semi-final' and sees the two best NFC teams face off at the home of the higher seeded team.

NFL Draft

The NFL Draft sees the top college players get picked by NFL franchises to play in the league next season. There are 260 picks in total, with the worst-performing teams getting the first choice in each of the seven rounds.
NCAA College Football
The 32 NFL teams span only 22 states and so college football fills in the gaps for those who live in places without a professional team. Not to say that states and cities with NFL teams don't have successful and well-supported college teams, but the biggest NCAAF are teams like Alabama, Clemson (in South Carolina) and Ohio State (based in Columbus).
College Football is divided into three divisions and most US sportsbooks will only offer wagering on NCAA D1 games. Division 1 is the most prestigious and those colleges are the best in the nation, with their games often televised.
Biggest NCAA Events
National Championship

The College Football National Championship is the culmination of the playoffs, which contains the top four NCAA D1 sides. This format was first played in the 2014-15 season.

Rose Bowl

This is the oldest College Football bowl game and pits the winner of the Big Ten conference against the Pac-12 conference winner. The Rose Bowl is traditionally played on New Year's Day in Pasadena, California.

Sugar Bowl

The Sugar Bowl is the second-oldest College Football bowl game and is played in New Orleans, Louisiana, on New Year's Day. Champions of the SEC and the Big 12 typically play in this bowl.
FAQs
What is the best way to bet on football?
Most bettors prefer to wager on the three main betting lines – spread, handicap and totals. There is no market that is intrinsically a better way to wager than others, as betting is about how you devise a strategy and employ that.
Can I bet on football legally?
Yes! Football betting is legal in many states with a range of licensed operators available in all of those. Some states have more legal sportsbooks than others, with those who legalized online sports wagering earlier generally giving more options to punters.
What is the best betting site for football?
The best football betting sites are listed here. These have been rated on a variety of categories including best odds, best promotions and most secure, allowing you to select a site in full knowledge that it will provide you with an excellent football betting experience.
How to bet on football?
After signing up to a betting site and depositing using your chosen payment method, select the football game you want to bet on. Then pick the market, enter your wager amount into the box, and click "place bet". You can read more about betting on football on this page.
How to bet football spreads?
The spread is betting on a favorite to win by a certain amount or the underdog to lose by less than the specified number. Football spreads are core betting markets and you can bet on this at any legal US sportsbook.