Esports Betting in the US
Esports betting is growing in popularity as more people in the US want to wager on professional online computer games.
Find all the information you need about esports betting sites in the US, including how to bet on esports, the most popular esports games, and the best esports betting sites.
Best Esports Betting Sites
Every legal esports betting site has been reviewed and rated by our team of experts to help you out in picking the best ones available in the US. We consider things like selection of markets, quality of odds and selection of bonuses when writing our online betting reviews.
Category Winners
Each esports betting site is strong on different aspects, and not every sportsbook will suit the needs for every bettor.
Decide which of the categories is the best for you and simply click on the site!
Esports category winners
| | |
| --- | --- |
| Best esports odds | N/A |
| Best esports live betting site | N/A |
| Best esports markets | N/A |
| Best esports futures | N/A |
| Best esports bonus | N/A |
| Best esports promotions | N/A |
Esports Betting Sites to Avoid
It is important that the esports betting site you choose is legal and fully licensed in the US, as these are the safest and most secure sportsbooks.
There are some popular esports betting sites that aren't licensed in the US as they are based offshore, and you should not sign up to these.
These sportsbooks generally have high fees for depositing and withdrawing, and some may not even let you withdraw if you win a big sum.
Esports sportsbooks to avoid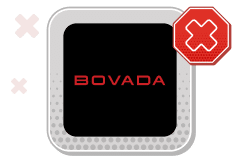 No US license
High deposit and withdrawal fees
No app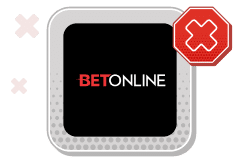 No US license
High minimum deposit
Withdrawal fees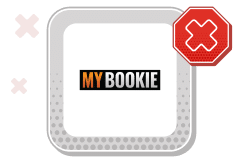 No US license
High transaction fees
Withdrawals take over a week
How We Rate Esports Betting Sites
The best esports betting sites are good at many different things and knowing how we rate them helps you to understand what makes a good sportsbook.
Our team of betting experts have rigorously tested every esports betting site out there, focusing on a range of factors that are the most important.
Security

Every esports betting site we recommend is fully licensed and safe to use.

Esports odds

Having the best, or at least very competitive, odds means that you get the best returns possible on your winning bets.

Promotions

The best esports betting sites have promotions and bonuses for you to utilize. Odds boosts and free bets are the most common esports promotions.

Mobile betting

Almost all sportsbooks have mobile apps for iOS and Android and it is imperative that you are able to bet on esports on your phone or tablet on the best apps available.

Customer support

Betting sites should always be able to give you a quick and useful response to any queries. Having a live chat function is always a big positive.

Payment methods

Being able to deposit in a way you are comfortable with is a big trust factor for many bettors, and the best esports betting sites will offer a range of ways to pay.
How to Place an Esports Bet
Although it looks confusing, betting on esports is actually very straightforward. It's the same process as if you want to bet on other sports.
Follow our handy guide below for the basics of wagering, including how to get started and things to look out for.
1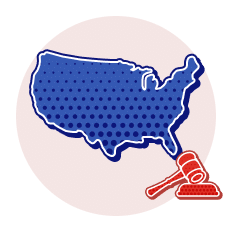 Find legal US betting site
Choose one of the legal esports betting sites on this page.
2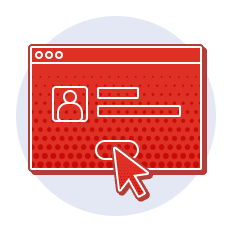 Register for a betting account
Sign up to the sportsbook, following the instructions on the site, and deposit.
3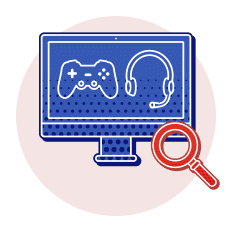 Find the game you want to bet on
Navigate to the esports section of the site and use the menus to find the event.
4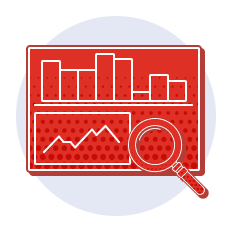 Do an analysis of the game
Check stats of the two teams playing and of the players involved
5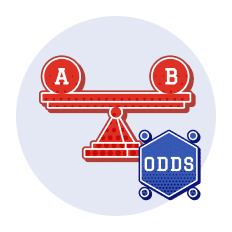 Compare odds
Ensure you are getting the best odds possible by checking other legal esports betting sites.
6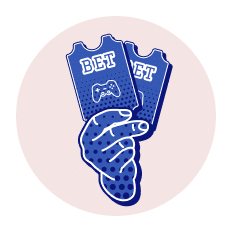 Place your bet
Decide how much to risk on the bet and then wait for the game to be played to see if you are a winner.
Which States is Esports Betting Legal in?
Unlike professional sports wagering, online esports betting in the US is full of gray areas that makes it difficult to determine the legality in many locations.
Many states have not yet factored esports into their legislation, leaving bettors in the lurch and giving them very few legal options for online eports wagering.
One of the key reasons for this is that some of the best esports players in the world are under the age of 18, and competitive gaming usually appeals to younger generations.
The following states have all specifically legalized online esports betting:
| | |
| --- | --- |
| Arizona | New Jersey |
| Colorado | Ohio |
| Connecticut | Tennessee |
| Louisiana | Virginia |
| Maryland | Washington |
| Nebraska | Wyoming |
| Nevada | |
Some of the remaining states do not include esports in their legislation, which leaves it open to interpretation, whilst a handful of states currently disallow it but may legalize it in the future.
These states all do not legislate for online esports betting at the moment:
| | |
| --- | --- |
| Arkansas | New Mexico |
| Delaware | New York |
| Illinois | Oregon |
| Michigan | Rhode Island |
| Mississippi | Washington DC |
| New Hampshire | West Virginia |
| Montana | Wisconsin |
Esports betting in Indiana, Iowa, and Pennsylvania is explicitly prohibited.
Top Esports Apps
Almost all legal online betting sites in the US have mobile apps available to download on iOS for Apple users and on Google Play for those on Android.
The best esports betting apps allow you to place wagers on the go, rather than having to login to the desktop site.
Each esports app listed in the table has been rigorously put through its paces by the experts at USBetting, ensuring that each category winner fits the criteria.
Best esports betting apps
| | |
| --- | --- |
| Best overall esports app | N/A |
| Most user-friendly | N/A |
| Best for bonuses | N/A |
| Best for mobile live betting | N/A |
| Best Android app | N/A |
| Best iPhone app | N/A |
Esports Live Betting
Live betting gives you the chance to place bets during a game, opening up a new world of possibilities that don't exist pre-game.
Odds will change quickly and often after a game begins and this can present potential for better value wagers, especially if the pre-game favorite falls behind on the first map.
Betting in-play also allows you to see how particular players are performing, as even the best will have off-days.
Pros and Cons of In-play Esports Betting
Live betting does have its cons, as well as its pros, and it is important you are aware of these.
Pros
Bet on how game unfolds

Potential for value wagers

Can hedge pre-game bets
Cons
Delay on bets

Can easily lose track of money spent
Use Live Streaming to Your Advantage
Almost every professional esports match is streamed and some betting sites offer this, allowing you to watch and bet on a game without using multiple screens.
Esports Betting Bonuses
Most betting sites don't have sign-up offers that are specific to esports but many welcome bonuses can be used on competitive gaming.
Sportsbooks will generally offer free bet bonuses or risk free wagers as a reward for registering and depositing, giving you the chance to wager on esports without staking your own money.
It is worth noting that free bets placed on esports do not include in the initial risk in the winnings.
Esports Promotions for Registered Bettors
The best esports betting sites will offer rewards on top of the potential returns, with the most common bonuses being free bets or enhanced odds.
As you're looking to bet on esports, it makes sense to use a sportsbook that has promotions which can give you extra incentive to bet on a specific market or event.
Esports betting bonuses
| | |
| --- | --- |
| Best esports free bets | N/A |
| Best esports in-play promotions | N/A |
| Best esports reload bonuses | N/A |
| Best esports boosted odds | N/A |
How to Bet on Esports
Betting on esports looks complicated, especially to people who are new to wagering, mainly due to factors like how odds are displayed and which markets are best to bet on.
Understanding the basics of online esports betting is the first step, and all the information you need can be found here.
Esports betting explained
How to Read Esports Odds
If the number begins with a minus, that is the amount you theoretically wager to win $100. For instance, if you put $110 on a market priced at -110, you would win $110 plus your initial stake back.
Should the odds start with a plus, that is how much you would win from a $100 wager. A $100 bet on a +400 selection would return $400 in winnings plus your $100 risk on top.
It's worth noting that you do not have to wager exactly $100, that is simply how odds are denoted in American format.
Esports odds explained
| | |
| --- | --- |
| -110 | Wager $110 to win $100 profit |
| -200 | Wager $200 to win $100 profit |
| +100 | Wager $100 to win $100 profit |
| +500 | Wager $500 to win $100 profit |
Bet Types
Match Winner
This is simply betting on which team or player will win the match. It doesn't matter how convincingly they win, all it matters is that they do emerge victorious. It's the same wager as if you're betting on NFL or NBA.
Match winner example
MASONIC are -143 to beat Singularity in CS:GO ESEA Advanced Europe. A $10 wager on MASONIC would net you $7 in profit plus your initial $10 risk.
Handicap
A handicap can be either positive or negative depending on which team you bet on.
The favorite will have a negative handicap, meaning they have to win by more than the number specified, whilst the underdog has a positive handicap.
In League of Legends, CS:GO, and Dota 2, the basic map handicap is usually set at -1.5.
Handicap example
MASONIC are +190 to beat Singularity with a -1.5 handicap. This means they have to win 2-0 for this bet to be successful. A 2-1 win or an overall win for Singularity would be a losing bet.
Total (over/under)
Betting on how many maps will be played. In best-of-three games, the total will usually be set at 2.5 and you can wager on whether more maps or fewer will be played.
In games that are best-of-five, the total will usually be 3.5 with an option for 4.5.
Total example
Over 2.5 maps in MASONIC vs Singularity is priced at -110. A $11 wager on this returns $21 in total winnings if more than two maps are played.
First Blood
First blood is betting on which team will get the first kill in League of Legends.
Getting first blood, sometimes abbreviated to FB, can influence how the rest of the map is played.
Correct Score
Betting on the exact score at the end of a game, including which team will win.
Correct score example
MASONIC are +180 to beat Singularity 2-0, and a $20 wager on this will return a total of $56 if that is the correct score at the end of the game.
Game Props
Game props refer to events that happen within the game or a single map, and vary depending on the esport.
Popular game props include knife kill, Molotov kill, and grenade kill on CS:GO, whilst League of Legends and Dota 2 betting sites offer first tower as a prop.
Parlays
A parlay bet is made up of selections from multiple games, with all picks needing to be successful for you to win.
Parlays offer greater returns than single bets but it also has less chance of being successful because you're relying on multiple things to happen.
Parlay example
Putting MASONIC (-143), Ave (-400), and ECLOT (-200) into a parlay pays out at +218. $15 on this parlay returns a little under $48 if all three teams win their respective game.
Esports Futures
Esports futures are wagers that take an entire tournament into account rather than just a single game, allowing you to place bets at longer odds.
Futures are also called outrights and are usually available to bet on throughout a tournament or competition, although many prefer to place wagers before it starts.
Esports Betting Tips and Advice
Being able to read odds and understanding the types of markets available is only half the battle.
Now, you must figure out what to bet on and how to establish which wagers are worth placing.
This section is only general advice for online esports betting, not a guaranteed way to win every wager you place.
Most Popular Esports Games and Events
Esports is one of the fastest-growing industries in the US, with millions of Americans tuning in every year to watch competitive video games played across a wide range of countries.
League of Legends
League of Legends (known as LoL) is a multiplayer online battle arena game, developed by Riot Games in 2009 with professional esports tournaments beginning in Sweden in 2011.
The League of Legends Season 1 World Championship was won by Fnatic, who have since gone on to win seven European Championships.
There are 12 professional LoL leagues around the world with teams from each league competing for a spot in the World Championship.
On top of those, there are also a range of lower leagues for semi-professional and amateur teams.
LoL World Championship
| | |
| --- | --- |
| Date established | 2011 |
| Total prize money | $1.3m USD |
| Date held | September/October/November |
| Most titles | T1 (three) |
CS:GO
Counter-Strike: Global Offensive (shortened to CS:GO) is a multiplayer first-person shooter released in 2012 as the fourth game in the CS series, with the franchise having a long history in the world of esports.
There are usually two CS:GO major championships each year, although recently this has been cut to one, with cities such as London, Atlanta, Berlin, Rio de Janeiro and Stockholm amongst those who have hosted a major in the past.
Regional tournaments held in Asia, Europe, Russia, North America, Oceania and South America throughout the year determine the qualifiers for majors.
CS:GO Major Championships
| | |
| --- | --- |
| Date established | 2013 |
| Total prize money | $2m USD |
| Date | Varies |
| Most titles | Astralis (four) |
Dota 2
Dota 2 is a multiplayer online battle arena game first released in 2013, which is also the same year that esports tournaments began for the game.
The Dota 2 world championship is called The International and teams can qualify either via the Dota Pro Circuit or by winning a regional qualifier.
The International boasts a prize fund of over $40m USD, which has grown bigger every year that the tournament has been held.
The International
| | |
| --- | --- |
| Date established | 2011 |
| Total prize money | $40m USD |
| Date | August/October |
| Most titles | OG (two) |
FAQs
How to bet on esports?
There are a range of esports markets available to bet on, including match winner and total maps played. Some sportsbooks offer more markets than others and you can find our list of recommended esports betting sites on this page.
How are esports betting odds calculated?
Like most sports, esports betting odds are calculated by Asian sportsbooks and these are then picked up by US betting sites. Esports odds are different at each sportsbook because they all manage risk differently based on the volume of bets taken.
Where to bet on esports?
Many legal US betting sites offer betting on esports. You can find our list of recommended esports betting sites on this page, all of which have been thoroughly tested by our team of betting experts to find the best ones.
What is esports betting?
Esports betting is wagering on professional computer games, with tournaments held all over the world. The most popular esports games are League of Legends (LoL), Dota 2, and Counter-Strike: Global Offensive (CS:GO), all of which host world championships each year.
Where is esports betting legal?
Esports betting is legal in Arizona, Colorado, Connecticut, Louisiana, Maryland, Nebraska, Nevada, New Jersey, Ohio, Tennessee, Virginia, Washington, and Wyoming. Many states that have legalized online sports wagering do not specifically mention esports in their betting laws.