Best Virginia Sports Betting Sites
Sports betting fans located in Virginia can enjoy several great online sportsbooks. Since there are so many choices, it can be hard to pick where to bet. Luckily for you, our experts have come up with a definitive list of the best Virginia sportsbooks.
Below we explore the best Virginia sports betting sites, VA payment methods and so much more. You can also learn more about the top betting apps available in Virginia.
Best Virginia Online Betting Sites 2023
Top 3 Virginia Sports Betting Sites
Choosing the top three VA sportsbooks has been difficult since there are a great number of amazing sports betting sites in the state.
We've chosen the following sportsbooks as the top three since they all offer an amazing welcome bonus for VA patrons and of them have several betting features. We've also compared their odds with other Virginia sportsbooks and found their odds to be much better.
BetMGM Sportsbook #1
DraftKings Sportsbook #2
PointsBet Sportsbook #3
Virginia Betting Site Winners by Category
You have quite a few Virginia sports betting sites to choose from when deciding based on specific factors, such as the best odds in Virginia. We checked out all the legal and licensed VA sportsbooks and came up with the following table, you can see an expert review on each sportsbook we mention for additional specifics.
Virginia betting site winners by category
| | |
| --- | --- |
| Best overall betting site in Virginia | |
| Most payment options in Virginia | |
| Best betting bonus in Virginia | |
| Best odds in Virginia | |
| Fastest payout in Virginia | |
| Best betting app in Virginia | |
How to Find the Best Betting Site in Virginia for You
Finding the right VA sports betting site can seem a bit confusing at first, below we list down the five most important factors to look out for. We also use these five factors when reviewing the sports betting sites that we mention, in this way we make sure to always present you with the best sportsbooks.
Safety and licenses

For a Virginia sportsbook to be safe and legal they need to be licensed by the official betting regulator in the state, which is the Virginia Lottery. Any sportsbook without this license then is not a legal sportsbook in VA.

Bonuses

Bonuses are a great way to increase your betting profits. We make sure to always mention the best bonuses available in the state, for both new patrons and registered patrons in VA.

Quality of odds

The quality of the odds a sportsbook offers is the most important factor after the licensing from the official state regulator. We also look for the best-priced odds and we check for any odds boost a VA sportsbook might offer.

Mobile apps

All the major VA sportsbooks have mobile apps available that you can use on both iOS and Android. Almost all sportsbooks will offer an app that you can download, remember that it is legal in VA to place bets on mobile.

Payment methods

If you're someone who prefers having a wide selection of payment methods then this factor is very important for you. Almost every VA sports betting site will have more than 5 payment options that you can choose from, for both deposits and withdrawals.
Betting Sites in Virginia to Avoid
A google search for the best US betting sites to place bets on leads you to offshore sportsbooks. These offshore sportsbooks are not safe nor legal in any state in the US, which is why you should avoid them at all costs.
If you still decide to use these offshore sports betting sites you will probably face a few disadvantages. For starters, if you encounter any type of problem like a withdrawal not going through you cannot ask for the betting regulator to help you out. While if you use a legal and licensed VA sportsbook you can open a dispute with the Virginia Lottery, and they will help you solve the problem.
The below three sportsbooks are all offshore and not legal in Virginia, you should avoid using them and only use licensed and legal sportsbooks in VA.
Betting sites in Virginia to avoid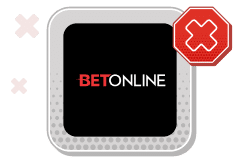 Slow withdrawals
Few withdrawal payment options
Major events not available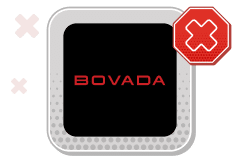 Low priced odds
Few college football matches
Late match uploads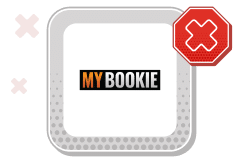 Slow payouts
Difficult withdrawing process
Large chance of withdrawal being denied
How to Sign up for Virginia Sports Betting Sites
Signing up at a new Virginia sports betting site is not difficult at all, you don't need to visit any casino like in other states to create an account which makes everything so much easier and faster. Signing up at a new sportsbook will take you a maximum of 10 minutes of your time since you just need to sign up online.
1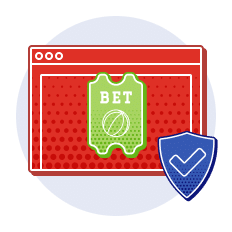 Find a licensed VA sportsbook
Visit a legal Virginia sports betting site or app.
2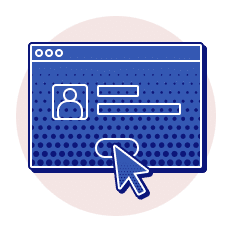 Click on the join now button
3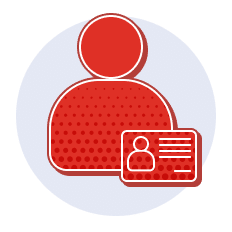 Fill in your details
Fill out any details the sportsbook asks you for.
4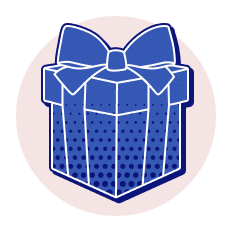 Apply for the welcome bonus
Make use of the sportsbook welcome bonus.
5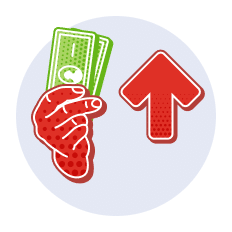 Deposit funds into your sportsbook account
Place your first deposit in the 'cashier' section.
Virginia Betting Bonuses
Each sportsbook will offer a different welcome bonus as well as different betting promotions. In Virginia just like in any state you have a variety of betting bonuses from which to choose. You have a lot of risk-free welcome bonuses as well as deposit bonuses. Below is a table we've created revealing specific bonuses in Virginia along with the sportsbook we believe has the best bonus.
Virginia betting bonuses
| | |
| --- | --- |
| Best free bet in Virginia | |
| Best sign-up offer in Virginia | |
| Best enhanced odds sportsbook in Virginia | |
| Best betting promotions in Virginia | |
| Best reload bonuses in Virginia | N/A |
Virginia Payment Methods and Banking
You can fund your Virginia sports betting account with a lot of different sportsbooks payment methods. We've created the table below to guide you into choosing the best payment method, according to what you're looking for.
If you're looking for something which has quick withdrawal, we suggest you use PayPal since it's one of the fastest withdrawal payment methods in Virginia.
| | | | | | | | | | | |
| --- | --- | --- | --- | --- | --- | --- | --- | --- | --- | --- |
| Min. deposit | $5-$20 | $5-$20 | $5-$20 | $5-$20 | $5-$20 | $5-$20 | $5-$20 | $5-$10 | $5 | N/A |
| Max. deposit | $6,000-$25,000 | $6,000-$25,000 | $6,000-$25,000 | $10,000-$25,000 | $2,000-$25,000 | $10,000-$100,000 | $500-$25,000 | $5,000-$25,000 | $25,000 | N/A |
| Deposit time | Instant | Instant | Instant | Instant | Instant | Instant | Instant | N/A | N/A | N/A |
| Min. withdrawal | N/A | N/A | N/A | $1 | $10 | $5-$10 | N/A | $10-$20 | N/A | N/A |
| Max withdrawal | N/A | N/A | N/A | N/A | N/A | N/A | N/A | N/A | N/A | N/A |
| Withdrawal time | N/A | N/A | N/A | 1-2 days | 2 days | 3-5 days | N/A | 3-5 days | N/A | 7-10 days |
The limits above are the average limits we've collected for Virginia sportsbooks, you should always check the limits a sports betting site has before depositing or withdrawing. To check what a sportsbooks payment method limits are you should find the 'cashier' section of the VA sports betting site.
How to deposit at Virginia Betting Sites
All the licensed VA sportsbooks have very similar depositing for both mobile and desktop. After you've created your new account and confirmed your email address you can head back to the sportsbook and place your first deposit.
Mobile Sports Betting in Virginia
Mobile VA sports betting is legal and safe to use, as all the sportsbooks that offer an app need to be licensed by the Virginia Lottery. Almost every sportsbook will have an app that you can download on iOS and Android. We've listed the most important factors to keep in mind for mobile sports betting in Virginia.
Physically in the state of Virginia
The sportsbooks available in VA are only licensed in this state, which means you can only place a bet on them if you are physically in the state. Some sportsbooks allow you to create an account while you're not in the state but will not allow you to place any bets until you're in VA.
GPS needs to be turned on
For a VA sports betting app to know that you are really located in the state and not elsewhere will need to confirm your location. They do this by using your mobile's GPS which allows them to confirm you are in VA.
Check for geo-locator software
Not all sportsbook apps are upgraded to include integrated geo-locator software. Therefore, you should check if you need to download any extra software on your phone to use the sportsbook app. This geo-locator software is used to check your location since sportsbooks will only allow you to place a bet if you're in Va.
Best Sports Betting Apps in Virginia
Mobile apps need to get approved by the state regulators which means that the licensed Virginia sportsbooks that have an app are safe to use. Almost every sportsbook has an online betting app available for both iOS and Android.
Using sports betting apps doesn't mean you cannot redeem your welcome bonus, you redeem the welcome bonus just like you would on a desktop. Some betting apps even have extra promotions and bonuses that you won't find in the sportsbook's desktop version.
Sports Betting in Virginia
The Virginia Lottery Board has been regulating all types of gambling in Virginia since 1987. Before sports betting become legal in Virginia they mainly focused on lottery tickets and since the board has continued to develop the state's gambling laws.
Sports betting in Virginia

| | |
| --- | --- |
| Official betting regulator | The Virginia Lottery |
| Year founded | 1987 |
| Year online betting legalized | 2020 |
| Other forms of legal gambling | N/A |

| | |
| --- | --- |
| No. of license holders | 9 |
| No. of online operators | 9 |
| No. of licensed personnel | N/A |
| NCAA availability | Not available on in-state college teams |
Virginia Gambling Laws
To create an account with any Virginia sportsbook, you need to be 21 years old or older, and to place an online bet you need to be physically in the state. If you're not physically in the state, the sports betting site will not allow you to place a bet.
There is a Virginia sports betting restriction you need to keep in mind and it's that you cannot place any bets on any of the in-state college teams. However, you may place bets on college teams outside of Virginia. Daily Fantasy sports is legal in Virginia, it was the first state to legalize daily fantasy sports.
Who regulates Sports Betting in Virginia
Any kind of gambling and sports betting in Virginia is overseen by the Virginia Lottery, they are in charge of creating a safe environment for VA patrons to bet in.
Without this board in place, you wouldn't be able to open a dispute over a problem you have with a sportsbook in VA. The board audits the sportsbooks before giving out a license, they check any promotions and bonuses the VA sportsbook is giving, and they make sure it is legit.
Pros and Cons of Online Betting in Virginia
The Virginia sports betting market is worthwhile to join with the large selection of sportsbooks available. Not only do you have ample VA sports betting sites to choose from, but you have a lot of welcome bonuses you could redeem as well as lots of promotions on major matches.
Although there isn't a physical sportsbook that you can visit in Virginia there are plenty of online licensed sportsbooks available. If the sportsbook is licensed by the Virginia Lottery then it means the sports betting site is safe to use.
Pros
Online sports betting is legal

Mobile sports betting is legal

Large number of welcome bonuses available
Cons
Betting on in-state college teams is not allowed
History of Sports Betting in Virginia
Although Virginia still doesn't have any retail casinos, they still have a long history, and since in 2020 they legalized sports betting the state seems to be developing even further. The state was actually the first state to legalize Daily Fantasy Sports in 2016.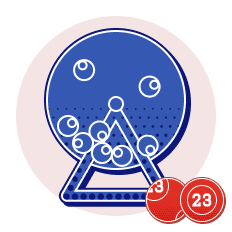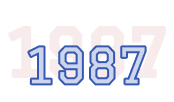 State lottery legalized
The Virginia Lottery board is formed, and they legalize the state lottery.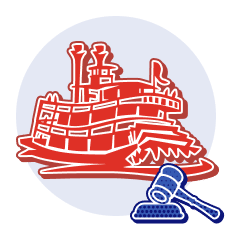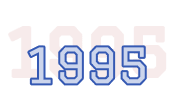 Riverboat Gambling bill
A riverboat gambling bill was proposed but it was denied.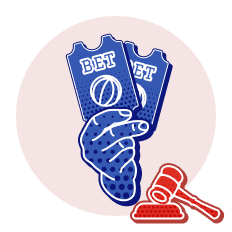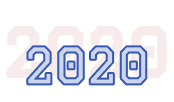 Sports betting legalized
Sports betting in Virginia is legalized, and mobile sports betting was also legalized.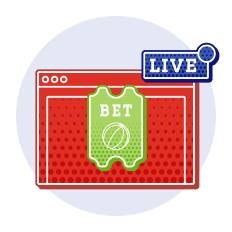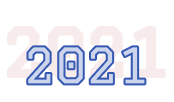 Sportsbooks go live
Sportsbooks in Virginia go live in 2021, a couple of months after sports betting is legalized.
List of all Virginia Betting Sites
There are a number of Virginia sports betting sites live right now, and more sportsbooks should join in the future. Almost every sportsbook has a mobile betting app available for you to download and start using. In Virginia, the legal sportsbooks don't need to partner up with a casino to open in the state.
FAQs
Is online sports betting legal in Virginia?
Online sports betting in Virginia was legalized in 2020, various sportsbooks have since joined the state. Many more sportsbooks are expected to join Virginia as sports betting has become increasingly popular among VA patrons.
Are there any mobile VA sports betting apps?
Many of the Virginia sportsbooks have a sports betting app that you can download. Most of these apps don't require you to download extra geo-location software, which means you just need to download the app and turn on your GPS.
Which Virginia sportsbook is the best?
There are many Virginia sportsbooks that offer different betting features and different bonuses. BetMGM and DraftKings have a fantastic app as well as a large range of betting lines. We've selected the top three sportsbooks in Virginia according to their welcome bonus, promotions, odds, and betting lines available.
Who regulates sports betting in Virginia?
Any kind of sports betting in Virginia is regulated by the Virginia Lottery, they oversee the sportsbooks licensing and make sure that any promotions being offered are legit. They can revoke a sports betting site's license if they see that they aren't following the VA regulations.
What is the age requirement for sports betting in Virginia?
For you to start placing bets online on a Virginia sports betting site and app, you need to be 21 years old or older. To create an account you will need to give the sportsbook your age, therefore if you're younger than 21 you won't be allowed to create an account.