Trustly Betting Sites in the US
Trustly is one of the latest payment methods to join the sports betting scene, and it brings multiple different benefits to patrons.
This payment method is quite beneficial for betting as it allows you to deposit and withdraw funds directly from and to your bank account. Below we go over the sportsbooks that accept Trustly, as well as the betting bonuses and other advantages of using Trustly.
Best Trustly Betting Sites in September 2023
Trustly Sportsbook Winners by Category
We've created the table below after we reviewed both sportsbooks that accept Trustly as a payment method.
You can start your sports betting experience using Trustly by joining any of the following sportsbooks. If you're looking for something specific like the best sportsbooks for mobile betting, then this table will be very useful for you.
Trustly sportsbook winners by category
| | |
| --- | --- |
| Best betting bonus | |
| Best mobile betting app | |
| Best NFL betting site | |
| Best NBA betting site | |
| Best NCAA betting site | |
| Best MLB betting site | |
| Best NHL betting site | |
| Best horse racing betting site | N/A |
DraftKings Sportsbook in More Detail
DraftKings Sportsbook is a fantastic betting site for you if you want to join a sportsbook that accepts Trustly as a payment method, plus they have amazing betting markets. Not only does their sportsbook offer fantastic promotions for each season, but you can give their Daily Fantasy Sports a try too.
DraftKings Sportsbook is one of the most popular and fast-growing sports betting brands. It's no surprise, as they offer competitive odds, attractive promotions, and are widely available across the US.
DraftKings sportsbook in more detail
| | |
| --- | --- |
| Bonus | up to $1000 |
| Number of sports | 28 |
| Minimum deposit | $5 |
| Availability | AZ, CO, CT, IL, IN, IA, LA, MI, NH, NJ, NY, PA, TN, VA, WV, WY |
| Review | |
How to Find the Best Trustly Betting Site for You?
To find the best betting site that accepts Trustly we used the following five factors which you should also make use of. Remember that Trustly never holds any funds for you, which is what makes it a much safer option than other payment methods.
License

The very first and most important factor you should check for when joining a new sportsbook is the license that they hold. It is very important to only join sportsbooks that are licensed and legal in the state you're in, as without a license it is illegal to wager on them.

Bonuses

Once you'll enter a sports betting site you'll find that there are multiple bonuses available, remember that not all bonuses are worth it. We always recommend you check the terms and conditions for bonuses before you try to redeem them.

Mobile apps

You can have the best betting experience if you join a sportsbook that has a mobile app available for you to download. A lot of patrons find mobile betting much more convenient and some even mention that they find the user interface to be much easier to use.

Quality of odds

For a sportsbook to be a good choice for you it needs to have competitive odds, without competitive odds you'd be losing most of your profits. You should always compare the odds of multiple different sports betting sites to find the best quality of odds for a match.

Live betting

Live betting is an important type of wagering that allows customers to place bets in real-time. For patrons who wish to bet on live matches, a sportsbook should have a quick and easy-to-use website or betting app.
How to Use Trustly on Sports Betting Sites?
To start using Trustly on sportsbooks you need to add your bank details to your Trustly account after you've created one. Then you'll be able to use your Trustly account on betting sites without worrying about having to share your credit/debit card details on the betting site.
Below you'll find a guide on how to deposit and withdraw using Trustly as a payment method, as well as any fees and processing times associated with it.
How to Deposit with Trustly at Online Sportsbook?
If you're looking for a quick way to deposit on an online betting site, Trustly is a great option.
You can deposit much faster when using Trustly as there is no need to enter your credit/debit card information, which takes ages to fill out. With Trustly you just simply login into your Trustly account and the deposit is completed.
1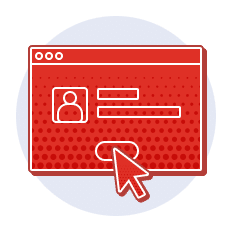 Log into your betting account
Use your username and password to login into the sportsbook.
2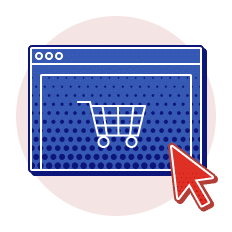 Find the cashier section
Once you find the cashier section click on it.
3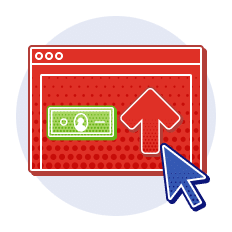 Select the deposit option
Press on the depositing option and select Trustly as the payment method of your choice.
4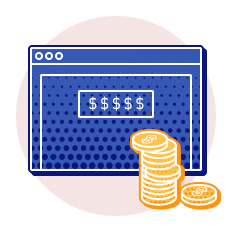 Choose deposit amount
Write the amount you would like to deposit into your sportsbook account.
5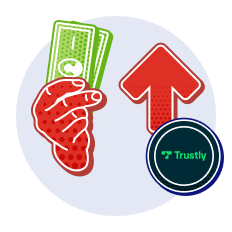 Use Trustly to complete the deposit
With Trustly you'll be able to complete the deposit in no time.
Trustly Payouts from Sports Betting Sites
Withdrawing your funds from a sportsbook directly to your bank account is one of the biggest benefits a payment method can provide, and Trustly is one of these payment options.
Most patrons feel safer with this kind of payment method as the funds are transferred straight to their bank accounts rather than being transferred from one financial provider to another.
Fees and Processing Times
Withdrawing using Trustly as your payment method is just as quick as depositing. In fact, it is one of the few payment methods to offer a speedy withdrawal since the funds should arrive in your bank account within 1-2 days.
Trustly is a quicker withdrawal option for patrons than the usual payment methods which take 3-5 days for the funds to show in your bank account.
Another great benefit of Trustly is that it doesn't usually charge you any fees when you deposit or withdraw at a sportsbook. You should however check for any updates on fees on their official website or even contact their support for further queries.
Fees and processing times
| | |
| --- | --- |
| Minimum deposit | $10 |
| Maximum deposit | $10,000 |
| Minimum withdrawal | $10-$20 |
| Maximum withdrawal | $10,000 |
| Withdrawal time | 1-2 days |
| Fees | No fees |
How Secure is Trustly?
Trustly is a payment method you should opt for if you don't have a credit/debit card or don't want to share your card information on a betting site.
Although all licensed sports betting sites that accept credit/debit cards are safe not everyone might feel comfortable using them. This is why Trustly is a fantastic and safer alternative to using credit/debit cards.
Chargeback

Trustly transactions are chargeback free. This means that once Trustly approves a payment there is no chargeback.

Encryption

Trustly uses the highest of encryptions to keep its customers safe from fraudulent transactions.

Two factor authentication

You can enable the two-factor authentication on Trustly as a stronger security measure.

Preserving positive brand image

Trustly offers its services to large companies such as PayPal and TransferWide, therefore they need to keep a very positive brand image of the company.

Email confirmation

Trustly transfers your funds directly to your bank account or directly to the sportsbook, this means that they cannot issue an email confirmation themselves. You can however receive an email confirmation for a deposit or withdrawal from the betting site itself.
Trustly Betting Bonuses
Betting bonuses are a fantastic way to elevate your betting winnings and experience, which is why choosing a betting site that has great bonuses is so important.
We've reviewed the betting sites that accept Trustly as a payment method and checked out the bonuses that they have to offer. After we checked the sportsbook's welcome bonuses, promotions, and bonuses terms, we created the table below for a quick guide to bonuses that accept Trustly.
Trustly betting bonuses
| | |
| --- | --- |
| Best free bet offer | |
| Best sign-up betting bonus | |
| Best cashback bonus | |
| Best ongoing betting promotions | |
| Best low wagering requirements betting bonus | |
| Best in-play betting bonus | N/A |
Advantages and Disadvantages of using Trustly for Betting
While there are numerous benefits to utilizing Trustly as your betting payment method, there are also some disadvantages.
Trustly's primary goal is to make patron's deposits and withdrawals as quick as possible. Trustly does this by transferring your funds directly from and to your personal bank account. The fact that Trustly doesn't hold your funds like other payment methods makes it an excellent choice for patrons who want their money in their bank account as soon as possible.
The main drawback of this payment method is that it is not widely accepted currently on betting sites. Luckily, the sportsbooks that do accept Trustly are terrific betting sites that offer patrons a fantastic betting experience with all their betting features, bonuses, and competitive odds.
Pros
Very quick deposit

Secure bank transfer

No credit/debit card needed
Trustly Alternatives for Online Betting
If you're seeking a more widely accepted payment method for sports betting or for any other reason you want to find another payment method, you should consider one of the following three alternatives.
Apple Pay is a fantastic option for iOS users since you're probably already using it in your daily life, and it's also a very secure payment method for betting. If you're looking for a widely accepted payment method, Visa is a very good option as it's practically accepted at every sportsbook.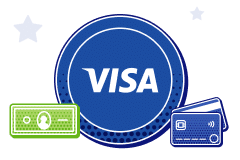 Widely accepted
Trusted company
No withdrawals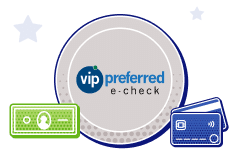 Fast withdrawals
High deposit limits
Withdrawals take a while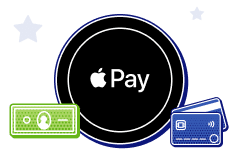 Trusted brand
Safe and secure to use
Only for iOS devices
Trustly Company Information
Trustly was launched in 2008 and has since evolved into a multibillion-dollar financial solution for businesses and consumers. Large organizations like TransferWise and PayPal make use of their amazing service.
Trustly's major goal was to provide a quick, easy, and safe online banking payment solution for companies and customers. They achieved this by launching Trustly, a service that allows bank funds to be sent directly to merchants and vice versa.
| | |
| --- | --- |
| Year founded | 2008 |
| Owner | Carl Wilson, Joel Jakobsson, Lukas Gratte |
| CEO | Johan Tjärnberg |
| Mobile App | No App |

| | |
| --- | --- |
| HeadQuarters | Redwood City, CA |
| Official website | https://www.trustly.net |
| Publicly traded | Not publicly traded |
| Customer Care | Email, contact form |
History
From a startup Swedish FinTech company, Trustly has managed to grow into a very large financial service for patrons. They've only been in the US for a few years and have managed to partner up with large financial services such as PayPal already.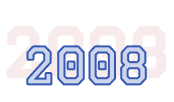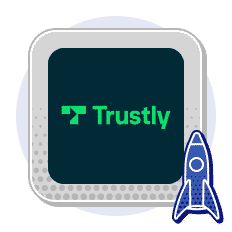 Trustly is launched
Trustly opens their service to customers to shop and pay from their online banking account.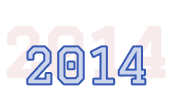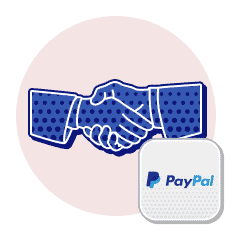 Partnership with PayPal
Trustly signs a partnership with PayPal to offer their services to them.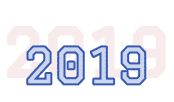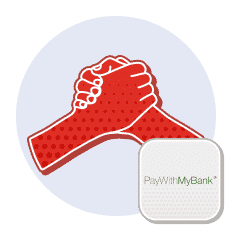 Merge with PayWithMyBank
Trustly merge with PayWithMyBank to start offering international online banking payments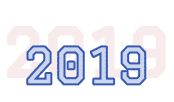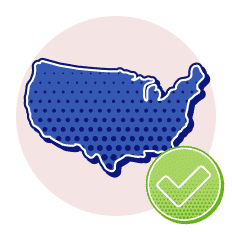 Open to US consumers
After the merge with PayWithMyBank, Trustly starts offers its service to US patrons.
FAQs
Can I use Trustly for online sports betting?
Yes, you can use Trustly as a payment method on online sports betting sites. Since this payment method is still a bit new in the betting industry there are only a few licensed sportsbooks that accept it.
Is Trustly safe to use for online sports betting?
Yes, Trustly is one of the safest payment methods that you can use for online betting. One of the fantastic benefits of Trustly is that your funds are sent directly from/to your bank account, this also reduces the withdrawal time frame.
Can I place a deposit using Trustly?
Yes, you can place a deposit using Trustly on an online betting site. The deposit limits can vary according to the sportsbook you've chosen. When you deposit using Trustly your funds will instantly appear in your sportsbook account, and you can start placing bets.
Are withdrawals with Trustly slow?
Withdrawals with Trustly are not slow, in fact, when compared to other betting payment options, withdrawals with Trustly are quite fast. When compared to online banking, which can take anywhere from 2 to 5 days for the funds to show in your bank account, Trustly takes only 1-2 days.