Barstool Sportsbook Welcome Bonus
Barstool Sportsbook have a generous risk-free bet as their welcome bonus, which is available in all eight states where they are licensed.
The amount will appeal to almost all bettors and it is easy to qualify for, with no bonus code or opt-in required.
Barstool Sportsbook welcome bonus

| | |
| --- | --- |
| Max bonus | $1,000 |
| Bonus percentage | 100% |
| Wagering requirements | None |
| Time to complete the wagering requirements | N/A |

| | |
| --- | --- |
| Expiry date | None |
| Minimum odds | -200 |
| Bonus code | No code required |
| Sports restrictions | IL – Illinois college teams VA – Virginia college teams NJ – NJ college teams or in-state college events |
Barstool Sportsbook's welcome bonus of up to $1,000 in free bets if you lose your first wager is par for the course in US betting, with most other major sportsbooks having similar or identical offers.
Having minimum odds of -200 for the free bet is a bit of shame but as you don't get your Barstool Sportsbook free bet stake included in returns, betting on a market with a longer price is not a bad thing.
It should be noted that real money takes priority over bonus cash, so if you have any money in your account then that will be used for betting ahead of a Barstool Sportsbook free bet.
Barstool Sportsbook Bonus T&Cs
The terms and conditions for Barstool Sportsbook's welcome bonus are defined on their website but some important parts are hidden further down. Though not complicated, they are worth noting.
There are no wagering requirements for Barstool Sportsbook's welcome bonus. This means that any money you win from the free bet is yours to keep, and can be withdrawn or bet again.
Barstool Sportsbook's welcome bonus requires wagering on odds of at least -200. For example, you cannot place the free bet on a selection that is -300 but you can for something that is -110.
You will receive a matched free bet from Barstool Sportsbook if your first real money wager loses. You will not receive a free bet if your first bet wins, and bets settled using cashout will void your eligibility for this promotion.
There are also sports restrictions in place for some states, specifically referring to college action:
Players located in Illinois: Wagers on games involving Illinois collegiate teams will not be deemed Eligible Wagers.
Players located in VA: Wagers on games involving Virginia-based collegiate teams not permitted.
Players located in NJ: Wagers on games involving New Jersey-based collegiate teams, or collegiate events taking place in the state of NJ are not permitted
How to claim Barstool Bet Sign-up Bonus
The Barstool Sportsbook bonus can be found in the 'Promotions' section of the website and to claim, follow the steps below:
1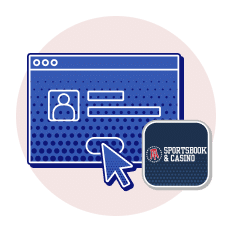 2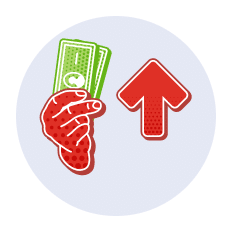 3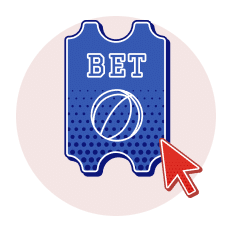 Bet
Place your first bet and wait for it to settle.
4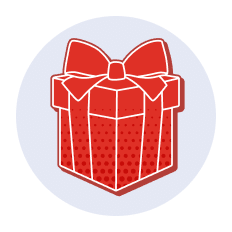 Receive bonus
Get a free bet if your first wager loses.
Signing up for a Barstool Sportsbook account requires the following information:
Email Address
Username
Password
First Name
Last Name
Date of Birth
Gender Identity
Address including City, State and Zip Code
Phone Number
Last four digits of SSN
Barstool Sportsbook Sports Betting
Barstool Sportsbook has a decent, if not groundbreaking, range of sports available for punters to bet on, and they have one of the most user-friendly websites around.
The range of sports is in a row across the top of the page whilst just below it is direct links to the main leagues and tournaments, such as NFL, MLB, and NASCAR.
The main page area is split into leagues with a horizontal scroller featuring each game that will be played on that day or week, showing the main betting lines for those fixtures.
Sports Available to Bet On
The variety of sports for bettors to wager on at Barstool Sportsbook is okay but it is certainly lacking the depth that other major betting sites like DraftKings and FanDuel boast.
Starting with the good, Barstool put sports that are in-season at the top of the page for easy access. At the time of this Barstool Sportsbook review, such sports included NFL, MLB, NCAA Football and the US Open tennis tournament, and they also show events in those leagues on the homepage.
However, the negative aspect of Barstool Sportsbook's sports betting options is a sincere lack of more minor sports.
Whilst they do offer the likes of Australian Rules and Lacrosse, their total of 18 sports pales in comparison to the 27 available on BetMGM.
Other Sports
Barstool Sportsbook do not excel in providing bettors with more minor sports, offering little more than the bare minimum in terms of actual sports.
What they do well in this aspect is giving bettors plenty of markets to choose from, with 55 soccer leagues and eight different tennis tournaments available at time of writing.
Australian Rules
Baseball
Basketball
Boxing
Cricket
Cycling
Darts
Football
Golf
Hockey
Lacrosse
Motorsports
Rugby League
Rugby Union
Soccer
Table Tennis
Tennis
UFC/MMA
Odds Comparison
Barstool Sportsbook's odds are relatively competitive on some games and do occasionally have industry-best prices, but they are usually slightly worse than other betting sites.
For instance, their spread prices on NFL are not usually the standard -110 on each side. Taking the Denver Broncos vs New York Giants NFL game as an example, Barstool offer -113 on Denver and -108 on New York – which takes their margin up to 5% from the usual 4.8%.
This may not seem like a lot but better odds being consistently available at other betting sites makes Barstool Sportsbook stand out for a bad reason.
Barstool Sportsbook
DraftKings
BetMGM


FanDuel
Home – Los Angeles Rams

-360
-425
-350
-350
Away – Chicago Bears
+290
+320
+280
+280
Home spread
-7.5
-105
-7.5
-110
-7.5
-105
-7.5
-110
Away spread

+7.5
-115
+7.5
-110
+7.5
-115
+7.5
-110
Barstool Sportsbook Blog and Betting Picks
Barstool Sportsbook have a betting blog but they do not make it easy to find.
There are no links to it on the site and the only way to get there is to go to Barstool Sports, hover over the little plus on the top navigation bar and click on Barstool Bets.
The actual blog itself is pretty good and has a good variety of content, especially videos, but the lengths required to get to it makes that almost redundant.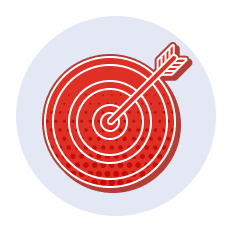 Relevancy
Barstool Bets offers plenty of relevant content, mainly focusing on NFL and college football. They typically provide tips and general previews of teams.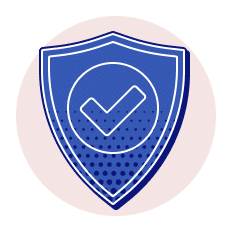 Reliability
Barstool Bets are reasonably reliable in their tips, picking winners at a decent rate. At the very least, the logic behind picks makes sense.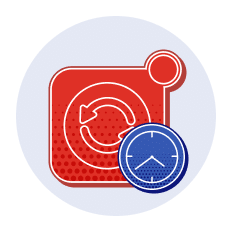 Update frequency
The blog is updated multiple times a day. Some days can see up to 10 posts made, with content ranging from tips and previews to simple announcements.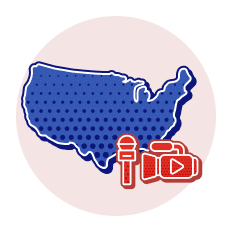 US sports coverage
Most posts on Barstool Bets are related to NFL or college football. The site does not give much time to MLB, whilst there are occasional posts about golf and NASCAR.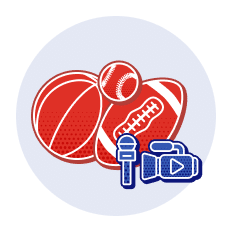 Other sports coverage
There are no posts about non-US sports.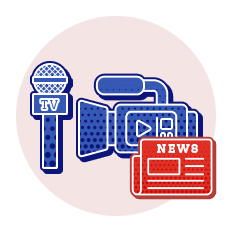 Media format
Barstool Bets has blog posts in text, audio and video formats. Video updates generally take priority, with the site uploading at least one every day.
Bet Slip
Barstool Sportsbook's bet slip is hidden away on the right-hand side of the page until you add a selection, which is one of the better features of the site
The slip itself has tabs for Standard Bets, Custom Parlays, Teaser and Round Robins, giving bettors all the options they need to place their desired wagers.
One of the key problems is that the slip can be quite intrusive due to the excessive size of it compared to other betting sites, but it is collapsible which frees up space.
Opening the bet slip can slow the site down and occasionally cause crashing, which desperately needs fixing.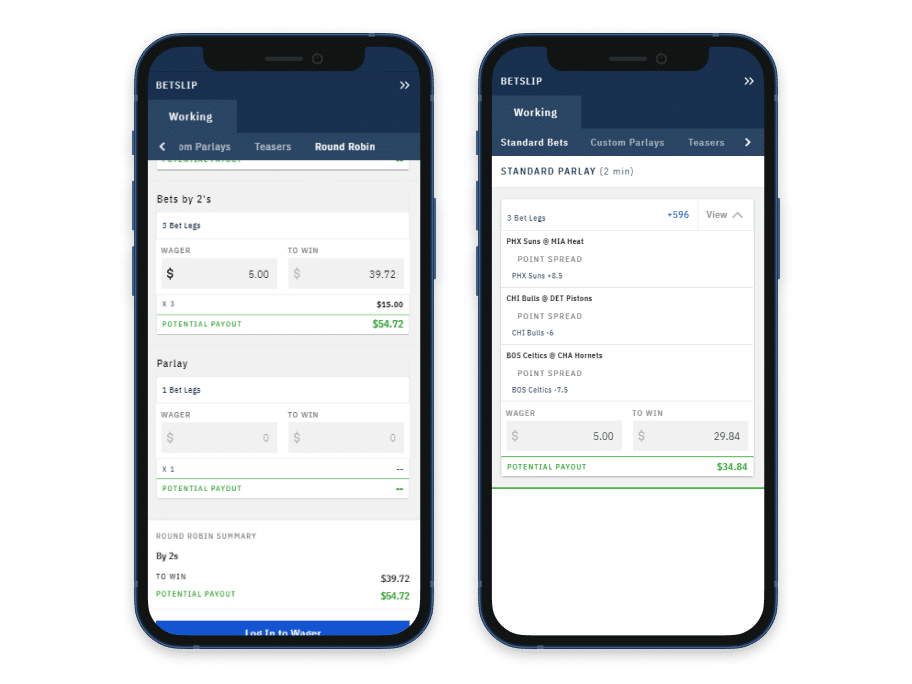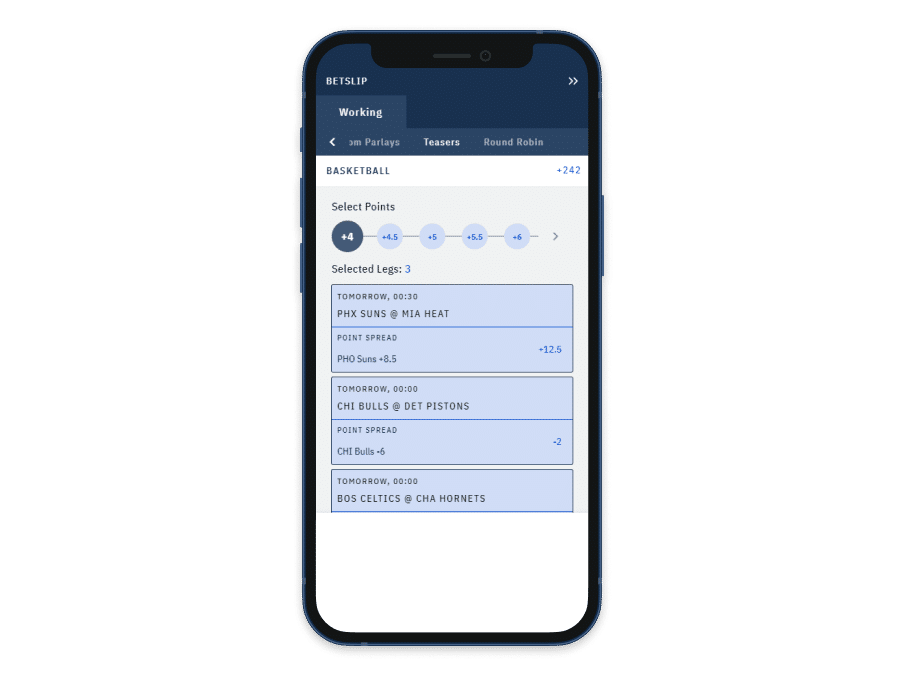 Betting Markets
Barstool Sportsbook offer plenty of betting markets in the major sports, particularly showcasing a deep variety in NFL where there is a wealth of player props.
Each event has a row of betting markets across the top, which makes it easy to find what you want to bet on amidst a significant number of options.
Barstool Sportsbook also display a convenient 'Betting Stats and Trends' column on the right-hand side of most events, helping bettors to make a decision without leaving the site.
Moneyline
Spread
Total
Game Props
Team Props
Player Props
Half Betting
Quarter Betting
Anytime Scorers
A search function would be useful considering the sheer amount of markets, whilst some baseball games suffer from a lack of markets if they are an afternoon fixture.
For example, an MLB game between the Minnesota Twins and New York Yankees only had basic betting markets available seven hours before the start, whilst BetMGM had a full range.
NFL
NFL betting is one of Barstool Sportsbook's strongest aspects. They have a fantastic variety of markets to bet on and their promotions are attractive and unique.
Whilst there is not anything glaring missing from Barstool Sportsbook's individual game markets, more futures would be ideal as they currently do not offer basic ones like MVP.
NFL
| | |
| --- | --- |
| Margins | 5% |
| NFL betting markets | 60 |
| Odds | Average |
| Min/max bet | $0.10/variable |
| Promotions | Dave & Dan's $1.5m Overs Tournament, MeganMakinMoney |
Barstool Sportsbook's odds could certainly do with some work as they typically have slightly worse prices than their competitors and so their margin is greater.
A 5% margin on spread betting is higher than most other sportsbooks. Offering -112 instead of -110 may not sound like a lot, but it makes it harder to win long-term if you are getting worse odds than elsewhere.
Football Promotions at Barstool Sportsbook
The season-long NFL promotions available at Barstool Sportsbook are certainly enticing for bettors, with them offering the chance to win sportsbook bonus cash every week as well as free merchandise.
Dave & Dan's $1.5m Overs Tournament – Place single wagers of $25 or more on NFL or NCAA Football overs to earn promotional points. Bettors with the most points each week will share $15,000 worth of bonus cash, whilst the top points scorers at the end of the season will play for a share of $1m in real money.
MeganMakinMoney – Bet $50+ on a pre-selected moneyline NFL pick and get free Barstool Sportsbook merchandise, regardless of whether the bet is a winner. This can be done up to four times per season.
These two promotions are quite enticing, with the first especially likely to keep you interested in all season whilst the second is basically giving you free merchandise on top of the chance to win a bet.
The only potential downside is that casual bettors may not want to spend $25 on a single wager, especially as multiple will likely be required per week to have a chance of winning any prize.
NBA
NBA betting at Barstool Sportsbook is still limited due to this review being written with the season over one month away from starting.
Based on other sports, it seems likely that Barstool will provide bettors with plenty of markets to get their teeth into, although the odds are slightly worse than other betting sites.
NBA
| | |
| --- | --- |
| Margins | 5% |
| NBA betting markets | 40 |
| Odds | Average |
| Min/max bet | $0.10/variable |
| Promotions | None |
Basketball Promotions at Barstool Sportsbook
Barstool Sportsbook do not yet have any basketball promotions but given that they have them in NFL and MLB, there is a strong chance they will offer NBA ones when the season begins.
NHL
The NHL season is still over a month away at time of writing this Barstool Sportsbook review, and so they only have basic betting markets available – which is identical to other major betting sites.
NHL
| | |
| --- | --- |
| Margins | 4.6% |
| NHL betting markets | 61 |
| Odds | Average |
| Min/max bet | $0.10/variable |
| Promotions | None |
It is likely that Barstool Sportsbook will offer in-depth NHL betting when the season starts, but if other sports are anything to go by then their margins may be higher than other betting sites.
Ice Hockey Promotions at Barstool Sportsbook
Barstool Sportsbook does not currently offer any hockey promotions.
MLB
Barstool Sportsbook do not have the best choice of MLB betting markets, failing to offer much in the way of player props for games despite other betting sites doing so.
As well, Barstool's odds tend to not be as good as major sportsbooks and this negatively impacts the margin – making them slightly more unattractive than other betting site.
MLB
| | |
| --- | --- |
| Margins | 5% |
| MLB betting markets | 50 |
| Odds | Average |
| Min/max bet | $0.10/variable |
| Promotions | The Big Yabo |
The key for improvement is to ensure afternoon MLB games have as many markets as evening games, as we found that earlier fixtures only had limited options even when the game was three hours away from starting.
Baseball Promotions at Barstool Sportsbook
Barstool Sportsbook offer only one MLB promotion, which is a little disappointing but does go some way to making up for their lack of betting markets.
The Big Yabo – Place a $25+ cash wager on the over of "The Big Yabo" home run O/U total bet from the "Bet with Barstool" page. The bet consists of total home runs hit over a weekend of MLB action and if the over hits, you will receive the winnings plus $2 sportsbook bonus cash for every home run hit over the total.
This promotion is certainly appealing as it keeps bettors interested for an entire weekend without necessarily wagering more than they would anyway.
NCAA
College football and basketball is available to bet on at Barstool Sportsbook but their markets are minimal compared to other betting sites.
Rules in certain states prevents them from offering player props but Barstool's options are not great, generally only offering moneyline, spread and totals betting.
NCAA
| | |
| --- | --- |
| Margins | 5% |
| NCAA betting markets | 15 |
| Odds | Average |
| Min/max bet | $0.10/variable |
| Promotions | Dave & Dan's $1.5m Overs Tournament, Brandon Versus |
Offering more betting markets for college sports would be beneficial for Barstool Sportsbook and would make them more competitive compared to the likes of DraftKings, who at least provide half and quarter betting lines.
NCAA Betting Promotions at Barstool Sportsbook
Barstool Sportsbook have one NCAA Football promotion which runs throughout the season, giving bettors the chance to win bonus sportsbook cash at the end of the year.
Brandon Versus – Place a $25+ wager on the 'Brandon Versus' bet in the "Bet With Barstool" page of the website. Podcast host Brandon Walker makes five NCAAF picks and bettors have to decide whether more or less than half will win. If three or more picks are successful, that will be a win for that week.
If Brandon finishes the season with a losing record (6-7 or worse), bettors will be rewarded with up to $100 in bonus cash depending on how many eligible bets they placed. If he finishes with a winning record, bettors get nothing.
Although slightly confusing at first, the uniqueness of this promotion sets it apart from other sportsbooks. However, potentially getting no bonus cash at the end of the season is certainly a setback for bettors.
Barstool Sportsbook Betting Features
The betting features available at Barstool Sportsbook make it a very user-friendly site, firmly putting control in the hands of bettors.
A variety of tools is key to ensuring a strong betting experience and Barstool Sportsbook certainly deliver that.

Early cashout

Early cashout allows bettors to settle their wager early. Not all bets are eligible for cashout and Barstool Sportsbook do not denote which markets are available for early cashout.

Live streaming

Barstool Sportsbook do not offer live streaming of events.

Bet builder/Same game parlay

Barstool Sportsbook call this Parlay+ and it is available on all games in NFL, NBA, MLB and NHL as well as some soccer fixtures. Parlay+ lets bettors combine multiple selections from the same game into a single bet.

Easy parlay

Easy parlay, available as Quick Pick 6 on the left column of Barstool Sportsbook, automatically puts six bets between -120 and +200 odds into an accumulator.

Forcing bettors to add exactly six selections does not give as much freedom as other betting sites who offer a similar feature. However, customers can still choose which sports and the timeframe they want picks from.

Edit bet

Barstool Sportsbook do not have an edit bet feature.
These betting features certainly make Barstool Sportsbook an attractive destination for bettors.
Adding some form of live streaming would improve it, as would giving customers more freedom with the easy parlay.
Barstool Sportsbook Live Sports Betting
Barstool Sportsbook offer live betting on a range of sports. The section is easy to find, being listed on the left-hand menu as well as on the homepage.
Barstool live sports betting
| | |
| --- | --- |
| Range of markets | Average |
| Live stats | Poor |
| Ease of use | Easy |
| Live streaming options | None |
A lack of stats hurts Barstool Sportsbook here, offering bettors very little information except the score. This forces customers to find stats or watch the game elsewhere if they want to do so.
There is also no running clock to help bettors determine whether the markets are in sync with the actual game, and there is no live match animation function to let you see where the ball is on the field (for example).
Payment Methods at Barstool Sportsbook
Barstool Sportsbook have a range of deposit methods which are available in every state, suiting the needs of most bettors.
Although not as many as some other betting sites, Barstool do still have enough options to cater to the majority of customers.
| | | | | | | | | | | | | |
| --- | --- | --- | --- | --- | --- | --- | --- | --- | --- | --- | --- | --- |
| Min/max deposit | $10/- | $10/- | $10/- | $10/- | $10/- | $10/- | $10/- | $10/- | $10/- | $10/- | $10/- | N/A |
| Min/max withdrawal | $10/- | $10/- | $10/- | $10/- | $10/- | $10/- | $10/- | $10/- | $10/- | $10/- | $10/- | $250/- |
| Fees | None | None | None | None | None | None | None | None | None | None | None | None |
| Payout time | N/A | 24 hours | 3-5 days | N/A | N/A | N/A | 3-5 days | N/A | N/A | N/A | 24-48 hours | Up to 14 days |
| Withdrawal method | No | Yes | Yes | No | No | No | Yes | No | No | No | Yes | Yes |
Despite so many deposit methods, only being able to withdraw via five of them is not ideal from Barstool Sportsbook.
This is especially concerning for bettors who want to use a debit or credit card, as they will then have to use a different method to get paid out.
Barstool Sportsbook Mobile App
Barstool Sportsbooks' mobile app is available on both iOS and Android, and can be downloaded onto iPhone, iPod Touch, Android Phones and Android Tablets.
Apple users can download the app from the App Store whilst Android owners can do so via Google Play.
Barstool's app is largely good. The layout is almost identical to the website, it easy to find the markets you want to bet on, and overall it is just very user-friendly.
It is not without issue, though, with occasional crashes and random error messages about not being connected to the internet despite other websites loading.
The sign-up experience is also very buggy and does not always work, so we recommend registering on the desktop website before downloading the app.
Geo-location with Barstool Sportsbook
Barstool Sportsbook cannot accept bets from locations outside of the states where they have licenses, even if you signed up in one of those states or live there.
Once you have registered, download the Geocomply plugin from Barstool Sportsbook and this will verify that you are in a state where the betting site operates.
For the app, your location services have to be turned on. if you are connecting via WiFi then your location will be detected automatically.
Is Barstool Sportsbook Legit?
Barstool Sportsbook is a legit betting site. They are legally licensed in nine states and have been active since 2020, whilst Barstool Sports as a whole has existed for considerably longer.
Barstool company info

| | |
| --- | --- |
| US licenses | AZ, CO, IL, IN, MI, NJ, PA, TN, VA |
| Other products | Casino |
| Non-US licenses | N/A |
| Responsible gambling measures | Deposit Limit, Wager Limit, Single Wager Limit, Playing Time Limit, Reality Check, Withdrawal Control, Self-Exclusion, Timeout |

| | |
| --- | --- |
| Year founded | 2003 |
| Owner | Barstool Sports |
| CEO | Erika Nardini |
| Publicly traded | No |
History of Barstool Sportsbook
Barstool Sports have a history dating back to 2003 and certainly have a checkered past encompassing both good and bad.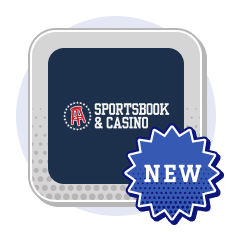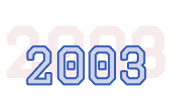 Barstool Sports founded
Dave Portnoy launches Barstool as a print publication in Boston, offering fantasy sports tips and gambling advertisements.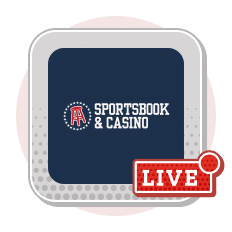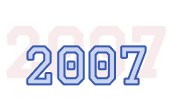 Barstool Sports goes online
Barstool start to publish their content on the internet.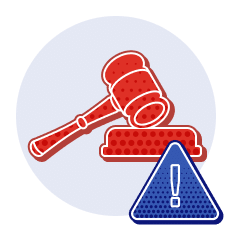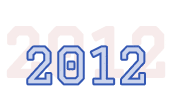 Trouble in the Blackout Tour
Barstool is criticized for promoting both underage and excessive drinking for a Blackout Tour party, Massachusetts Alcoholic Beverage Control Commission agents deny entry to almost three-quarters of ticket-holders.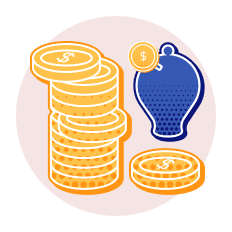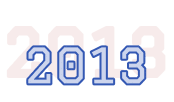 Barstool raises money for charity
Following the Boston Marathon bombings, Barstool Sports raises $240,000 for victims of the attack.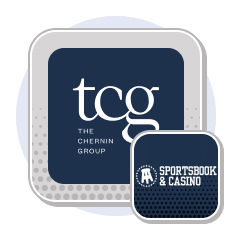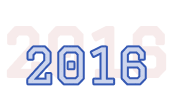 The Chernin Group buys Barstool
Investment firm The Chernin Group buys a 51% stake in Barstool Sports and moves the headquarters to New York City.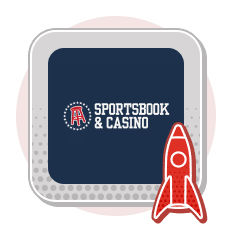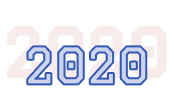 Barstool Sportsbook launched
Penn National Gaming purchase a 36% stake in Barstool Sports and Barstool Sportsbook is launched in Pennsylvania.
Why You Should Join Barstool Sportsbook
Barstool Sportsbook is a good if not great betting site. They are largely propped up by their promotions being vastly different and more interesting than other sites, but their lack of sports and rather average odds let them down.
Pros
Unique promotions

Available in nine states

Top-tier welcome bonus

Good app
Cons
Higher margins than most

Not much variety of sports
We recommend using Barstool Sportsbook as they are a serviceable betting site, and it is worth signing up to Barstool for their welcome bonus and promotions.
However, most other major sportsbooks available in the same states, such as BetMGM and DraftKings Sportsbook, have better odds and more sports to bet on.
Alternatives to Barstool Sportsbook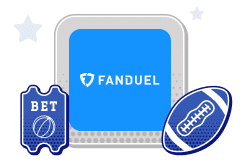 Same game parlay
Live streaming
Lack of promotions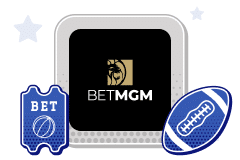 Auto cashout feature
Edit bet feature
App needs work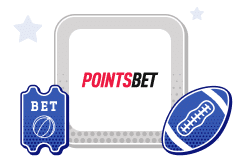 Points Betting feature
Excellent welcome bonus
Not as many sports as others
FAQs
Is Barstool Sportsbook safe?
Barstool Sportsbook is a safe betting site, licensed in 10+ states by the appropriate regulator. They also have all the safety features in place, meaning that you don't have to worry about your eventual payouts.
Which states allow Barstool Sportsbook?
Barstool Sportsbook is available in Arizona, Colorado, Illinois, Indiana, Michigan, New Jersey, Pennsylvania, Tennessee, and Virginia. Keep in mind that this was true at the time of writing this review and that new states are welcomed every day.
How do I place a bet on Barstool Sportsbook?
To place a bet on Barstool Sportsbook, you will need to sign up for an account and deposit via one of their payment methods. Then choose the market you want to bet, type in your wager, and hit "Place Bet".
Can I win real money on Barstool Sportsbook?
You can win real money on Barstool Sportsbook. It is a legal betting site which is licensed for real-money sports wagering in nine states.