Xpressbet Welcome Bonus
With $100 in bonus funds, the Xpressbet welcome bonus looks decent. However, you'll have to wager $500 within your first 30 days with Xpressbet to redeem the $100 bonus, which makes the whole offer way less appealing.
Xpressbet welcome bonus

| | |
| --- | --- |
| Maximum bonus | $100 Bonus |
| Bonus percentage | N/A |
| Wager requirements | 1x bonus |
| Time to complete wagering | 30 days |

| | |
| --- | --- |
| Expiry date | Until further notice |
| Minimum odds | None |
| Race restrictions | None |
| Xpressbet promo code | FAST100 |
At first glance, a $100 bonus looks good. However, unless you are planning on wagering $500 in a month, then you won't be able to avail the full bonus. This highlights why it is so important to check the terms and conditions of any welcome offer, just like we do below.
Xpressbet Bonus T&Cs
Bettors have 30 days to complete wagering requirements so you'll need to bet $500 to unlock the $100 bonus. Don't forget to enter the Xpressbet bonus code 'FAST100' when signing up or you won't qualify for this bonus.
It is now time to do a deep dive on the Xpressbet welcome bonus terms and conditions. As you'll soon find out, never get lured in by the headline bonus figure because usually a fair few hoops will need to be jumped through to unlock the full amount.
Wagering Requirements
You have to wager at least $500 within 30 days after creating a betting account with Xpressbet. After you wager the requested amount, a $100 bonus will be added to your account within 3 business days.
Refunded/Cancelled Wagers
Any bet that has been either refunded or cancelled will not count towards the bonus.
Bonus restrictions
Bonus is for wagering only and cannot be redeemed, transferred or withdrawn. Any credits not used within 30 days will be withdrawn.
How to claim Xpressbet Sign-up Bonus
Claiming the Xpressbet sign up bonus is a piece of cake. Just use one of our links to navigate to the site and when registering personal details, don't forget that Xpressbet promo code!
1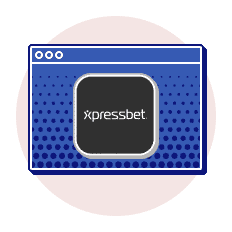 Visit Xpressbet
Head to Xpressbet via the link provided.
2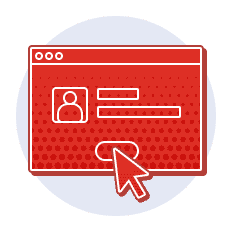 Create an account
Click on the black 'Sign Up' button in the top right hand corner of the landing page.
3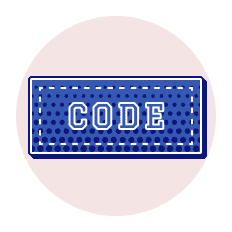 Enter promo code
Register with the Xpressbet promo code 'FAST100'.
4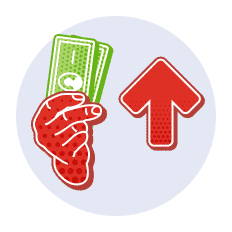 Make a deposit
Make a deposit and start betting to unlock the bonus.
Xpressbet Horse Racing Betting
Xpressbet is a betting site that is wholly dedicated to horse racing. No betting on other sports is available so for bettors looking to play on NFL, NHL or NBA this site is not going to fulfil your needs. However, for those who concentrate solely on horse racing, Xpressbet is absolutely perfect.
Not only can punters bet on US racing, wagering (and live streaming) is also available from a wide range of International racetracks from as far afield as the UK, Sweden, France and even Japan and Australia.
The Xpressbet site won't be winning any awards for style but it has everything that serious horse racing bettors need. This includes live streaming, handicapping tools and a good selection of wager types.
Racing betting at Xpressbet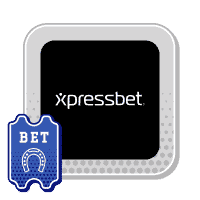 Types of Horse Racing Available to Bet On
Flat, jumps (steeplechases) and harness racing are covered by Xpressbet. The most popular discipline by far is flat racing and you'll be able to watch and bet on all the major races with Xpressbet.
Endurance racing
As is the case with the vast majority of horse racing betting sites in the US, endurance horse racing betting is not on the menu at Xpressbet. Endurance horse races can last an extremely long time and it is a bit of a niche sport. None of the other betting sites we have reviewed cover endurance horse racing either.
On the home page, the daily available meetings are listed by the three main categories on the left hand side of the page. A handy 'My Tracks' tool allows you to add your favorite tracks which can then be accessed easily with one click. Find out more about Xpressbet horse racing below.
Flat Racing
In the US, flat thoroughbred racing is huge. The two surfaces used for flat racing are synthetic dirt and natural grass. These surfaces are heavily influenced by rain so always watch out for the weather forecast. The three key races on the calendar are the Kentucky Derby, Preakness Stakes and the Belmont Stakes.
All tracks are oval shaped and race distances vary from as short as 4 furlongs to as long as 16 furlongs (2 miles). However, some tracks have longer sweeping bends whereas some have tighter turns and this is worth considering before having an Xpressbet horse racing bet.
Flat racing betting at Xpressbet
| | |
| --- | --- |
| Bet types | Win, Place, Show, Exacta, Trifecta, Superfecta |
| Major races | Kentucky Derby, Preakness Stakes, Belmont Stakes, Breeders' Cup |
| Odds | Very competitive |
| Min/max bet | $1/$2,500 |
Steeplechasing
This is the same as flat racing apart from one important detail – the horses have to jump obstacles. This discipline is far more common and popular in Europe but the US Grand National is a notable domestic steeplechase race.
Steeplechasing betting at Xpressbet
| | |
| --- | --- |
| Bet types | Win, Place, Show, Exacta, Trifecta, Superfecta |
| Major races | US Grand National, Aintree Grand National, Cheltenham Gold Cup |
| Odds | Competitive |
| Min/max bet | $1/$2,500 |
Harness Racing
For some US horse racing fans, harness racing is where it's at. The horses pull a cart/sulky and driver and there are two different race styles – trotting and pacing. Meadowlands and Yonkers are the main venues for harness racing in the US and it is also popular in France and Sweden. Xpressbet has markets for all the biggest domestic and international harness racing events.
Harness racing betting at Xpressbet
| | |
| --- | --- |
| Bet types | Win, Place, Show, Exacta, Trifecta, Superfecta |
| Major races | Hambletonian, Little Brown Jug, Breeders Crown Series |
| Odds | Competitive |
| Min/max bet | $1/$2,500 |
Xpressbet Edge Blog and Betting Picks
Just like a lot of other horse betting sites, Xpressbet has a blog where you can read big race previews and find occasional betting picks. To be honest, the Xpressbet blog is well below the standard of some of their industry rivals.
The news section is where you'll find the Xpressbet blog. There are four different tabs, Xpressbet Today, Columns, Blogs and Newsletter. Xpressbet Today has news on upcoming races and promotions.
The columns section is updated once a week by one columnist (Jon White) but the other contributor (Johnny D) hasn't had an article in four months. The blog section has daily trends and previews provided by Jeremy Plonk, Brian Nadeau, Jerry Shottenkirk and Frank Carulli.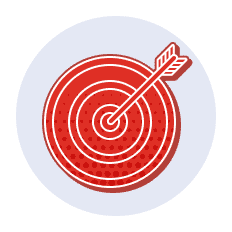 Relevancy
The blog section is pretty relevant and has useful information for US flat and harness racing.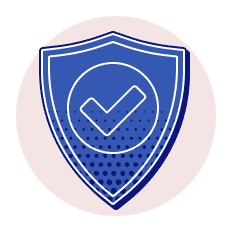 Reliability
No information on past results of tips provided by the Xpressbet team is available.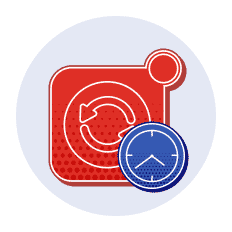 Update frequency
The blogs section is updated daily and the columns section is updated once every week.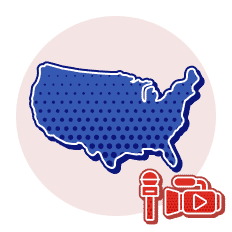 Coverage of US races
All the articles we found were focused on US harness and flat racing.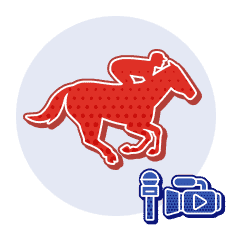 Coverage of other races
We couldn't find any articles talking about international racing, only domestic racing was covered.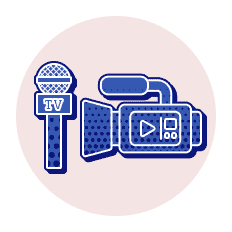 Media format
Everything is in written form on the Xpressbet blog.
Odds Comparison
Every serious bettor knows the importance of finding the best odds. The bigger the odds, the bigger the return and in an unpredictable sport like horse racing, you need to make the most of every single winning wager.
The only way to do this is to ensure that you get the best odds. To do that, bettors need to compare the odds on offer from as many betting sites as possible. We examined the prices on offer from a trio of sites for three random races and as you can see from the results, it pays to shop around.
| | Xpressbet % | TVG % | FanDuel Racing % |
| --- | --- | --- | --- |
| Race 1 | 108.97% | 109.43% | 110.02% |
| Race 2 | 109.28% | 110.85% | 109.13% |
| Race 3 | 110.72% | 110.25% | 110.39% |
Xpressbet were only over 110% for one race but they still only had the best odds for Race 1. Overall, Xpressbet are usually very competitive in terms of odds but even so, it is still worth shopping around just in case you get bigger odds elsewhere.
Xpressbet Bet Slip
The Xpressbet bet slip has a multitude of options. It can be accessed via the 'Wager Now' tab. The 'Wagerpad Classic' slip is the one we used. At the top there is a tab where bettors choose the Track, Race Number and also the stake.
Just below this there is a tab with the option to choose from seven different bet types. These include Win, PLC (Place), EXA (exacta), QU (quinella), TRI (trifecta) and SU (superfecta).
The horses are listed underneath and then below the horses bettors can pick from a number of combination options (wheel, box etc.). We have seen simpler bet slips than this one but once you get used to it, it's pretty easy to use.
Betting Markets
This is an area where Xpressbet stands out from the crowd. They have every market that horse racing bettors could ask for. From simple straight single bets to complicated box combos, Xpressbet have each and every angle covered.
Popular markets at Xpressbet
• Win
• Place
• Show
• Exacta
• Trifecta
• Superfecta
• Pick-3/4/5/6
• Win/Place/Show
• Win/Place
• Win/Show
US Vs International Racing Coverage
In terms of blog coverage, Xpressbet is far more geared towards US racing. However, both US and international races are covered extensively when it comes to betting and also streaming.
US Races
No matter what the track, state or race, Xpressbet will likely have it covered. Betting is available at all the flat, harness and steeplechasing tracks and the big meetings and races like the Kentucky Derby, Breeders' Cup and Arlington Million are covered too.
US races at Xpressbet
| | |
| --- | --- |
| States with tracks | AZ, AR, CA, CO, DE, FL, ID, IL, IN, IA, KY, LA, ME, MD, MA, MI, MN, NE, NJ, NH, NM, NY, OK, OR, PA, TX, VA, WV, WY |
| Total tracks | 107 |
| Pre-race stats | Stats/Profile/Pace |
| Bet types | Win, Place, Show, Exacta, Trifecta, Superfecta |
International Races
Betting is available on hundreds of non-US racetracks. Some restrictions apply in certain states but bettors can wager on the very best UK and Irish racing, including the big meetings like Cheltenham and Royal Ascot.
International races at Xpressbet
| | |
| --- | --- |
| Countries with tracks | Ireland, UK, France, South Africa, Jamaica, Sweden, Japan, Australia, New Zealand, Dubai, Brazil |
| Total tracks | 200+ |
| Pre-race stats | N/A |
| Bet types | Win, Place, Show, Exacta, Trifecta, Superfecta |
Xpressbet Betting Features
It isn't just wagering that is available at Xpressbet. They have a number of other features that will help you improve your strike rate at picking winners. Live streaming and replays are available (some tracks restricted) and there are also plenty of handicapping tools available.
Live streaming

Audio and streaming from a huge selection of US and international tracks.

Race replays

Massive archive of replays, an excellent resource for bettors that enables them to weigh up past performances.

Form guides

Limited free form guides available. In-depth form guides can be purchased from the Xpressbet pro-shop.

Rewards

Earn points for every dollar you wager at Xpressbet. These points can be used to purchase handicapping tools at the Pro Shop.
Payment Methods at Xpressbet
At Xpressbet there are a multitude of payment methods that members can use to fund their account. Cash can be used at a number of racetracks and online there are loads of options to pick from.
Online deposits can be made via the Xpressbet full site and mobile apps and both Visa and Mastercard credit and debit cards are accepted. The best thing about betting with Xpressbet is that zero fees or charges are applied to deposits or withdrawals.
| | | | | | | Xpressfund | GreenDot |
| --- | --- | --- | --- | --- | --- | --- | --- |
| Min/max deposit | $10/$500 per week | $10/$500 per week | $10/$500 per week | $10/$500 per week | $10/Determined by State | $10/$500 | $10/Determined by State |
| Min/max withdrawal | $10/$5000 per day | N/A | N/A | N/A | N/A | $10/$2000 | N/A |
| Withdrawal time | 2-3 Days | N/A | N/A | N/A | N/A | 24 hours | N/A |
| Fees | None | None | None | None | Free | None | Free |
| Withdrawal method (Yes/No) | Yes | No | No | No | No | Yes | No |
Xpressbet Mobile App
As the percentage of US bettors using their mobile devices for wagering has increased, so has the importance of betting sites providing a top quality mobile app. The Xpressbet mobile apps for Android and iOS devices are high class and it has been rated 4.8/5 from over 2.6k ratings on the App Store.
We tried out the Android app and it worked absolutely perfectly. Page load times were near instant, the software was smooth and it was possible to stream live racing via our mobile devices. From what we have heard, the iOS app works equally as well.
The iOS App can be downloaded direct from the App Store, just search for Xpressbet. The Android App can be downloaded via a link on the Xpressbet mobile website.
Geo-location
Some US States are lagging behind when it comes to legalizing horse racing betting online. In some states bettors cannot place bets so it is important to enable geo-location settings. This will let your app know what state you are physically located in and if betting online is illegal in that state, you can't place any wagers.
iPad and iPhones users need to follow the steps outlined below to ensure they don't encounter any Geo-Location issues:
Android users should follow these steps:
Is Xpressbet Legit?
Xpressbet is a fully safe and legitimate online horse racing betting site. The site is owned and operated by The Stronach Group (1/ST), a major player in the US horse racing industry.
The Stronach Group has racetracks in California, Maryland and Floria and also one track in Austria. It owns Pimlico Racecourse, the host venue for the Preakness Stakes, one of the Triple Crown races.
Xpressbet's parent company is based in Aurora, Ontaria in Canada and they are also involved in running a number of casinos and also a horse bedding company.
Xpressbet company info

| | |
| --- | --- |
| US licenses | AL, AZ, AR, CA, CO, CT, DE, FL, ID, IL, IN, IA, KS, KY, LA, MD, ME, MA, MI, MN, MT, NE, NH, NM, NY, ND, OH, OK, OR, PA, RI, SD, TN, VT, VA, WA, WV, WI, WY and Alberta, Canada) |
| Other products | Racetracks, Slot machines, horse bedding, training centers |
| Non-US licenses | N/A |
| Responsible gambling measures | Set Funding Limits; Block credit/debit cards or Xpressfund; Lock account (irreversible) |

| | |
| --- | --- |
| Year founded/launched | 1999 |
| Owner | Stronach Group |
| CEO | Belinda Stronach |
| Publicly traded | N/A |
History of Xpressbet
The Stronach Group purchased Magna Entertainment Corporation's former holdings and this was the start of their involvement in the world of horse racing. The company rebranded most of their consumer facing products to 1/ST in January 2020.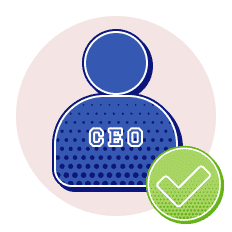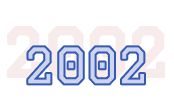 Xpressbet is launched
Up until then the company was known as Call-A-Bet and took wagers over the phone.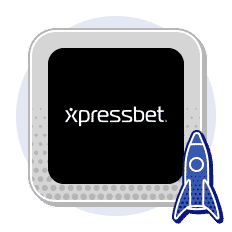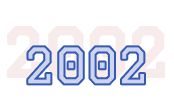 Ron Luniewski appointed as CEO of Xpressbet
Formerly co-CEO of Youbet (acquired by CDI).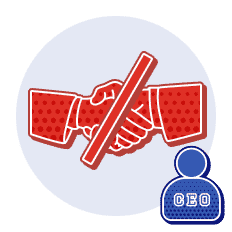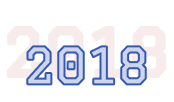 Luniewski leaves the company
Company now worth $782 million.
Why You Should Join Xpressbet
If you love betting on horse racing then it is well worth signing up with Xpressbet. It is a site that is suited to both seasoned bettors as well as beginners and you'll find all the tools and facilities you need to make betting on horse racing pay.
As we have already pointed out in this review, this is a no-frills, no-nonsense betting site that prioritizes substance over style. The welcome bonus is pretty decent and every bet type and market you can think of is available.
Another impressive thing about Xpressbet is that they do not charge any fees for deposits or withdrawals. Their odds are near best in class and the Xpressbet apps are top of the range too.
On the downside, the site design could be a bit easier on the eye and a spend of $10,000 in 30 days is required to unlock the full welcome bonus.
However, overall the good far outweighs the bad and Xpressbet is a horse racing betting site that comes highly recommended.
Pros
Race replays archive and live streaming

Extensive range of markets/bets

Domestic and International racing covered

Very competitive odds

Top class mobile apps

No fees for deposits or withdrawals
Cons
Bonus requires $10,000 spend to unlock full amount

Xpressbet desktop site design could be slicker

Blog below standard of some rivals
Alternatives to Xpressbet
The following sites are viable alternatives to Xpressbet.
Top Xpressbet alternatives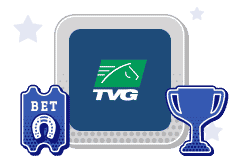 Lower spend required to unlock sign up bonus
Excellent blog
Limited availability in certain states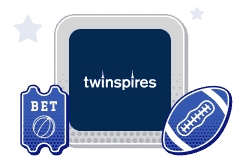 Generous welcome offer
Fee free deposits
Odds could be better
FAQs
Is Xpressbet safe?
Xpressbet is a very safe horse racing betting site. They use the very latest encryption technology to ensure that all your private and financial information is kept safe.
Is Xpressbet app free?
The Xpressbet mobile apps for Android and iOS devices are 100% free to download. The iPhone and iPad apps can be downloaded from the App Store. Android users can download the Xpressbet app for android direct from the web app via their mobile browsers.
How do I place a bet on Xpressbet?
Placing a bet on Xpressbet is done via the Xpressbet Wagerpad. After you sign up and make a deposit click on the 'Wager Now' tab to open the wagerpad. Then select the race, bet type and stake and hit the place bet button.
How to withdraw from Xpressbet?
The three Xpressbet withdrawal options are via PayPal, Xpressfund or personal check. It is completely free to make online withdrawals and deposits, fees may apply to withdrawals made via check.
Who owns Xpressbet?
Stronach Group owns and operates Xpressbet. The company was launched in 2002 and they own and operate a number of racetracks including Santa Anita and Pimlico.
What states allow Xpressbet?
You can bet on horse racing legally with Xpressbet in the following states: AL, AZ, AR, CA, CO, CT, DE, FL, ID, IL, IN, IA, KS, KY, LA, MD, ME, MA, MI, MN, MT, NE, NH, NM, NY, ND, OH, OK, OR, PA, RI, SD, TN, VT, VA, WA, WV, WI, WY and Alberta, Canada.