TwinSpires Welcome Bonus
The TwinSpires $200 welcome bonus compares well with other sign-up offers available with alternative sites. You'll receive $100 bonus for every $400 wagered, meaning that you have to bet at least $800 to receive the maximum bonus.
The wagering requirements are pretty reasonable and the bonus amount is substantial. The table below contains all the info you need to unlock the TwinSpires welcome offer.
TwinSpires welcome bonus

| | |
| --- | --- |
| Bonus | $200 in free bets |
| Bonus percentage | N/A |
| Wager requirements | Bonus x1 |
| Time to complete wagering | 30 days |

| | |
| --- | --- |
| Expiry date | None specified |
| Minimum odds | -150 |
| Race restrictions | None |
| TwinSpires promo code | BET200 |
As you can see, this is a generous bonus and TwinSpires give you an adequate period of time to fulfill the wagering requirements. It is a plus that you can bet on both domestic and international races and overall, it is a solid sign-up offer.
TwinSpires Bonus T&Cs
When taking advantage of a welcome bonus it is always prudent to closely read the terms and conditions. The TwinSpires Bonus T&Cs are not as stringent as some other betting sites.
There are odds restrictions and wagering requirements but overall, you won't have to jump through too many hoops to unlock the TwinSpires welcome bonus.
Now, we'll look at the TwinSpires $200 Free Bet welcome offer in closer detail. In the list below we explain exactly how the odds restrictions, wagering requirements and all the other T&Cs work.
Wagering requirements
You get a $100 bonus for every $400 wagered within the first 30 days after registering an account with TwinSpires. A total spend of $800 is required to unlock the maximum possible bonus.
Minimum odds
As is the case with a lot of welcome offers, odds restrictions apply to qualifying bets. To claim this bonus your qualifying bet must be placed on a wager with odds of at least -150 (1.67). If the wager is placed at -151, it won't activate the bonus.
How to claim TwinSpires Sign-up Bonus
It is really simple to claim the TwinSpires sign-up bonus. The most important thing to remember is the TwinSpires promo code BET200. When you register you'll see a box where the code must be entered. Just follow the steps below:
1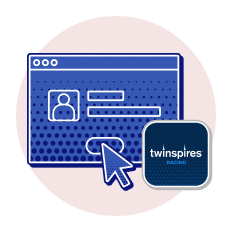 Visit TwinSpires
Click through to TwinSpires via one of our links.
2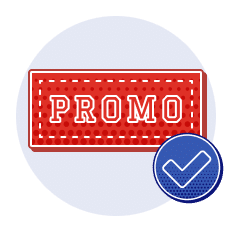 Enter promo code
Hit the green 'Join Now' button, enter the promo code BET200 and make a deposit.
3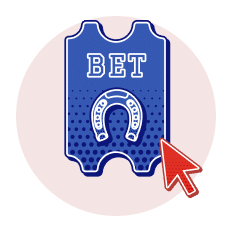 Place a bet
Wager $400 to unlock the first $100 bonus.
Horse Racing Betting at TwinSpires
TwinSpires is closely associated with Churchill Downs racetrack so it is no surprise that horse racing betting is their top priority. They also have a separate sportsbook but their main focus is on horse racing betting and you can wager on horses online with TwinSpires in over 30 states.
International and domestic racing is covered at TwinSpires, including races from the UK, Ireland, South Africa, Japan, Australia and a few more. TwinSpires have 13 different bet types, live streaming (limited number of tracks) and the site is very user-friendly and easy to use.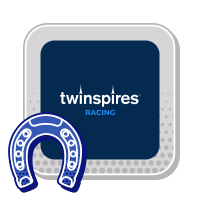 Types of Horse Racing Available to Bet On
Betting is available on thoroughbred flat racing, steeplechasing and harness racing. Endurance horse racing betting is not covered by TwinSpires (or any other site that we know of). Greyhound betting is also on the menu at TwinSpires.
Once you log in you can filter races by the two main categories, Thoroughbred and Harness. Alternatively, races can be filtered by start time or meeting.
Flat Racing
This is the most popular type of race with US bettors. Flat racing is held either on dirt or turf on an oval racetrack. The horses start from stalls and race over distances ranging from four furlongs to two miles. The biggest flat races in the US are the three Triple Crown events, as well as the Breeders' Cup.
Flat racing at TwinSpires
| | |
| --- | --- |
| Bet types | Win, Place, Show, Exacta, Trifecta, Superfecta |
| Major races | Kentucky Derby, Preakness Stakes, Belmont Stakes, Breeders' Cup |
| Odds | Competitive |
| Min/max bet | $2/$2,500 |
Steeplechasing
Steeplechasing works the very same as flat racing apart from one major thing – the horses have to jump over obstacles (fences). Steeplechase races are run over longer distances than flat races.
Far Hills in New Jersey hosts the biggest steeplechase meeting in the US but it is in the UK, Ireland and France where steeplechasing is most popular. You can bet on races from those countries on TwinSpires.
Steeplechasing at TwinSpires
| | |
| --- | --- |
| Bet types | Win, Place, Show, Exacta, Trifecta, Superfecta |
| Major races | US Grand National, Aintree Grand National, Cheltenham Gold Cup |
| Odds | Competitive |
| Min/max bet | $2/$2,500 |
Harness Racing
Harness racing is the third most popular horse race type with US Bettors. This event sees a horse pull a sulky/cart and driver. There are two disciplines, trotting and pacing and there are Triple Crowns for both.
The tracks most associated with harness racing in the US are Meadowlands and Yonkers. The bet types are identical to those available for flat and steeplechase races and TwinSpires cover all the biggest harness races.
Harness racing at TwinSpires
| | |
| --- | --- |
| Bet types | Win, Place, Show, Exacta, Trifecta, Superfecta |
| Major races | US Grand National, Aintree Grand National, Cheltenham Gold Cup |
| Odds | Competitive |
| Min/max bet | $2/$2,500 |
TwinSpires Edge Blog and Betting Picks
As is the case with quite a few sportsbooks and horse racing betting sites, TwinSpires have their own blog where you can get insight and betting picks for a range of sports, including horse racing.
TwinSpires horse racing previews are pretty thorough and they use a number of different columnists. Keeler Johnson, Vance Hanson and Jason Beem are all solid contributors and overall, the racing content on the TwinSpires blog is up there with the best around.
Relevancy

Very relevant to what is happening in the horse racing world. You get opinions on the biggest issues surrounding the sport as well as betting tips.

Reliability

There is no information available on the long-term strike rates of TwinSpires tipsters. The reasoning behind their picks seems sound though and they don't just focus on favorites which is a positive.

Update frequency

Updated daily with betting picks and opinion pieces. Some columnists have weekly articles.

Coverage of US races

Most of the daily racing content focuses on US horse racing only.

Coverage of other races

Minimal coverage of racing in other countries apart from the major meets like Royal Ascot, Cheltenham and The Grand National.

Media format

The vast majority of content on the Twin Spires horse racing blog is in written form. Some video highlights can be accessed also.
Odds Comparison
Any horse racing bettor serious about making a profit is well aware of the huge importance of odds. It's pretty simple, the better the odds, the more money you win. So, we compared the odds on offer from TwinSpires for three random races with two prominent horse racing betting sites to see if they are offering their customers the best odds.
| | TwinSpires % | TVG % | FanDuel Racing % |
| --- | --- | --- | --- |
| Race 1 | 109.39% | 110.27% | 111.87% |
| Race 2 | 110.37% | 111.15% | 109.75% |
| Race 3 | 111.28% | 109.96% | 110.79% |
TwinSpires Bet Slip
Placing a horse racing bet at TwinSpires is nice and easy. Just click on the odds and the bet is added to a bet slip on the right-hand side. Wager type and stake can be adjusted via the drop-down menus at the top of the race page and if you click on the 'Advanced Options' tab on the bet slip you can share your bet with your friends.
Betting Markets
The range of betting markets on offer for horse racing at TwinSpires is satisfactory. Most bettors will be able to find their preferred betting markets. As well as futures betting on races like the Kentucky Derby, for each individual race there are a total of eleven different bet types to pick from at TwinSpires.
US Vs International Racing Coverage
TwinSpires do not prioritize US Racing over International racing and that is a good thing. Both are given equal exposure on the TwinSpires site and it is pretty easy to find races from all jurisdictions.
US Races
TwinSpires has an excellent selection of races and racetracks for bettors to choose from. You can place wagers on all the Triple Crown Races, The Breeders' Cup and the Arlington Million.
US races at TwinSpires
| | |
| --- | --- |
| States with tracks | AZ, AR, CA, CO, DE, FL, ID, IL, IN, IA, KY, LA, ME, MD, MA, MI, MN, NE, NJ, NH, NM, NY, OK, OR, PA, TX, VA, WV, WY |
| Total tracks | 106 |
| Pre-race stats | Advanced (speed/class/pace) |
| Bet types | Win, Place, Show, Exacta, Trifecta, Superfecta |
Non-US Races
TwinSpires has extensive coverage of horse racing from Europe, South Africa, Asia and Australia/New Zealand. They cover Irish, UK and Swedish racing and you can also bet on the Prix de l'Arc de Triomphe in France with TwinSpires.
International races at TwinSpires
| | |
| --- | --- |
| Countries with tracks | Ireland, UK, South Africa, Sweden, Japan, Australia, New Zealand, Dubai |
| Total tracks | 106 |
| Pre-race stats | Advanced (speed/class/pace) |
| Bet types | Win, Place, Show, Exacta, Trifecta, Superfecta |
TwinSpires Features
Being able to place a wager on a horse race is just one aspect of playing at TwinSpires. They also have several features that enhance the overall betting experience. These tools don't guarantee wins but you can use them to your advantage and they will help to improve your overall horse racing betting game.
Live streaming

Free live streaming from every major racetrack in the US and around the world on TwinSpires TV. Interactive interface which allows bettors to place wagers as they watch.

Race replays

Access a huge archive of race replays which can be searched for via the name of the horse, the track or the date.

Form guides

Get breakdowns of races in three categories: Speed, Class or Pace. TwinSpires also has stats for the major US Tracks (post position bias/track bias/run style). Free Past Performance.
Payment Methods at TwinSpires
If you are unable to deposit real money, then there is no way to place real money bets. That is why it is vital to check the available payment methods at TwinSpires (or any other betting site) before signing up.
At TwinSpires there are quite a few options for depositing cash, including online, via the TwinSpires mobile apps and in the real world. Walk-in deposits can be made at Churchill Downs, The TwinSpires.com Call Center in Kentucky and Scioto Downs in Ohio.
Bettors can also fund their accounts by using personal checks, but these take five days to clear. All other TwinSpires payment methods can be viewed in the tables below.
| | | | | | | EZMoney | EZBank | MoneyGram | Green Dot |
| --- | --- | --- | --- | --- | --- | --- | --- | --- | --- |
| Minimum/Maximum Deposit | $1/$1000 per day | $1/$1000 | $1/$1000 | $1/$1000 | $1/$500 | $10/$2000* | $1/$500 | $1/$899 | $20/$500 |
| Minimum/Maximum Withdrawal | $0.01/$2500 | N/A | N/A | N/A | N/A | $0.01/$2000* | N/A | N/A | N/A |
| Withdrawal Time | 2-3 Days | N/A | N/A | N/A | N/A | 3-5 Days | N/A | N/A | N/A |
| Fees | $5 dep/$1 wd | $5 for every deposit | $5 for every deposit | $5 for every deposit | Free | Free | Free | Free | Free |
| Withdrawal Method (Yes/No) | Yes | No | No | No | No | Yes | No | No | No |
TwinSpires Mobile App
Millions of Americans are starting to use their mobile devices and tablets to bet on horse racing. TwinSpires have designed excellent mobile apps tailor-made for android devices, iPhones and iPads.
The bespoke TwinSpires iPhone App was a pleasure to use. It worked smoothly and the live stream quality was top-notch. You can download it from the App Store.
The TwinSpires iPad App can also be downloaded at the App Store. The fast wager pad was a feature we really liked and again, the entire process from downloading to signing in and betting was seamless.
It is more of the same as far as the TwinSpires Android App is concerned. It has all the same features, like live streaming and access to race replays. It can be downloaded directly from the TwinSpires website, just navigate there on your web browser and click on the link provided.
Geo-location
As you probably already know, it is still not legal to bet on horse racing online in some US States. This means that unless you are physically present in a state where it is legal, you won't be able to access the app because of geo-location blocking.
If you are in a state where mobile betting isn't yet permitted the app won't allow you to place bets. This can be a real pain for punters but due to the variation in laws between states, it is a necessity.
On iPad and iPhones follow these steps to avoid geo-location issues if you are in a state where mobile betting is legal:
Android users should follow these steps:
Is TwinSpires Legit?
Yes, TwinSpires is most definitely a safe and legit betting site that can be trusted. It is the wagering arm of Churchill Downs Incorporated (CDI), a company that is publicly traded on the Nasdaq stock exchange as CHDN.
CDI generated over $1 billion in revenue last year and they employ 4,500 people. The company HQ is at Churchill Downs, the home of the Kentucky Derby.
TwinSpires company info

| | |
| --- | --- |
| US licenses | AL, AR, CA, CO, CT, DE, FL, ID, IL, IN, IA, KS, KY, LA, MD, MA, MI, MN, MO, MT, NE, NH, NM, NY, ND, OH, OK, OR, PA, RI, SD, TN, VT, VA, WA, WV, WI, and WY |
| Other products | Racetracks, Real World Casino and Hotel Resorts |
| Non-US licenses | N/A |
| Responsible gambling measures | Set Deposit/Wager/Time/Bet Limits. Timeouts. Self-Exclusion. Reality-Checks. |

| | |
| --- | --- |
| Year founded/launched | April 1950 |
| Owner (company name) | Churchill Downs Incorporated |
| CEO | William C. Carstanjen |
| Publicly traded | NASDAQ (CHDN) |
History of TwinSpires
Although the Churchill Downs Incorporated company was officially founded in 1950, the story actually began when the Churchill Down Racecourse was opened in 1875. We will now look back at some of the most important events in the history of TwinSpires.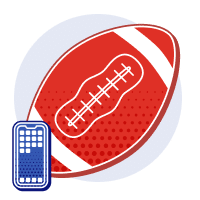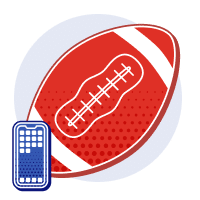 Churchill Downs Racetrack opens in Louisville, KY
Track designed and founded by Meriweather Lewis Clark.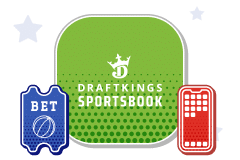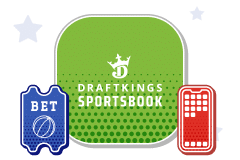 Churchill Downs Incorporated is founded
American Turf Association dissolved.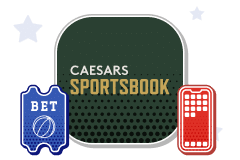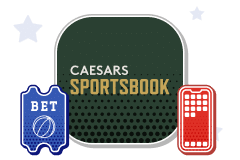 TwinSpires is launched
Official Advanced Deposit Wagering (ADW) service for Churchill Downs, Kentucky Derby and Oaks.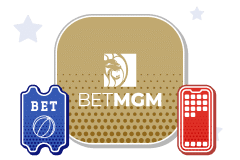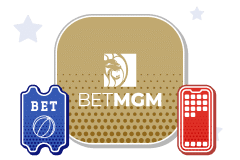 Mississippi operation launched
Harlow's ($130 million) and in 2012 Riverwalk Resorts ($141 million) are bought by CDI.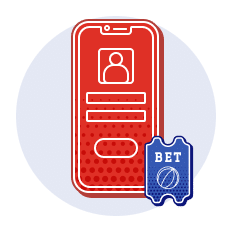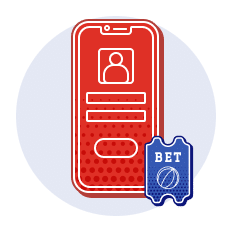 Move into Ohio
Acquire Lebanon Raceway, close it and build a $215 million facility near Dayton.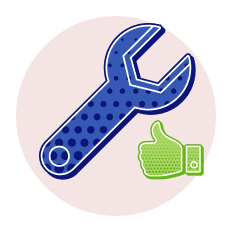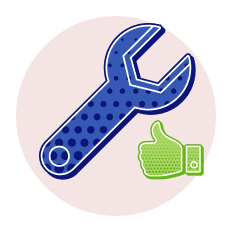 Purchase Maine Casino
Oxford Casino is acquired for $160 million.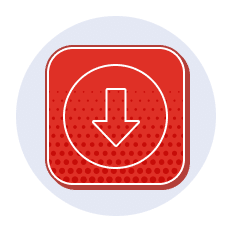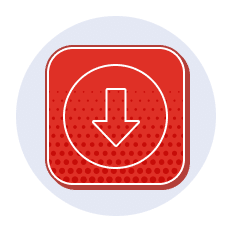 Share purchased in Saratoga Casino Holdings
Now manage Saratoga Casino and Raceway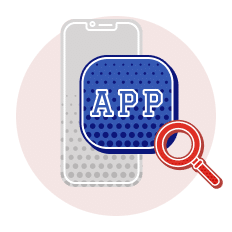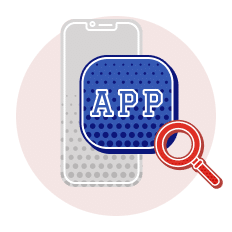 CDI buys another ADW Site
BetAmerica is purchased for an undisclosed amount.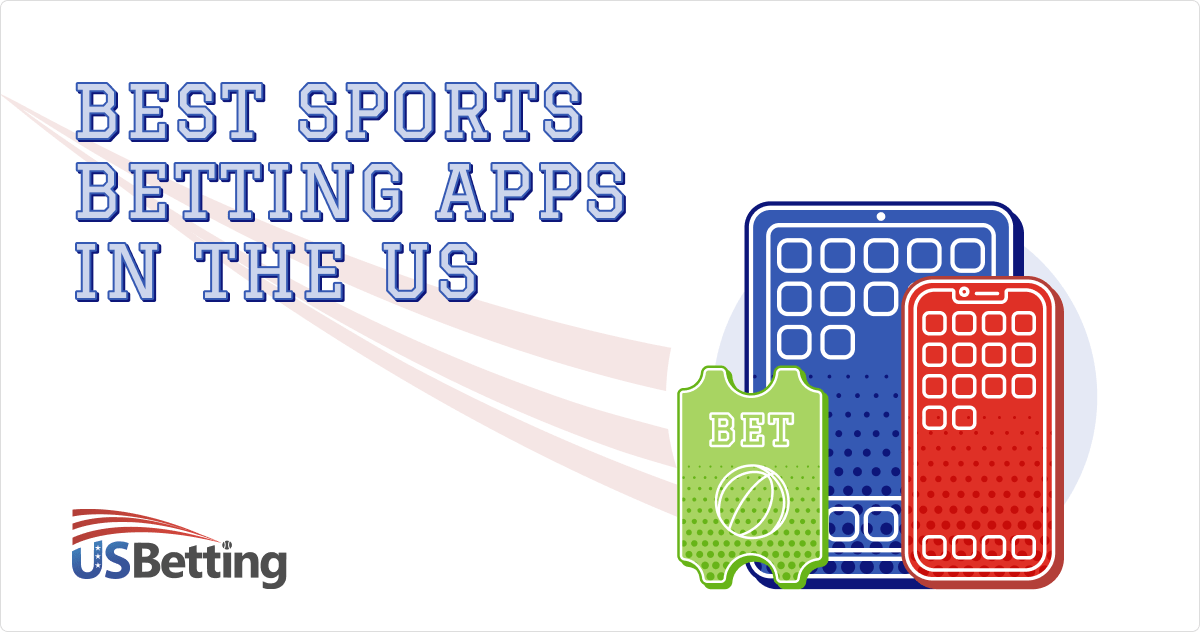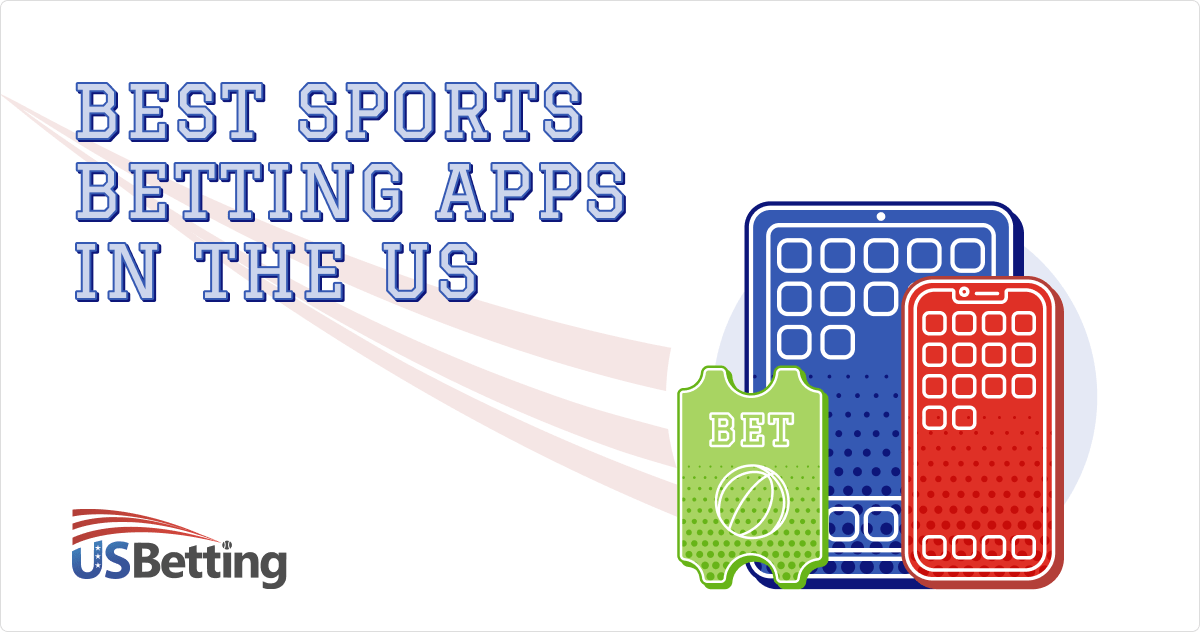 Two more casinos purchased
Presque Isle Downs PA and Lady Luck Casino MI for $230 million.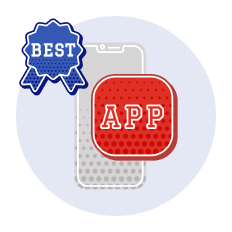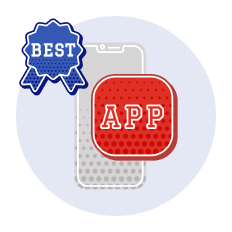 BetAmerica brand is no more
BetAmerica is assimilated into the TwinSpires brand to save on marketing costs.
Why You Should Join TwinSpires
If you have read this review, you should already know why you should join TwinSpires. It is a company with a stellar reputation and it has everything that horse racing bettors need.
The welcome bonus is decent, there is a great selection of bet types and the live streaming service and mobile apps are among the best in the industry. We were also impressed by the TwinSpires Edge blog.
It isn't all rosy in the garden though. Fees are applied to deposits and withdrawals made by PayPal and also to credit card deposits. The odds are solid but not spectacular but those are only two minor issues.
Overall, TwinSpires is an excellent choice for experienced and novice horse racing bettors alike.
Pros
$200 welcome bonus

Top-quality live streaming and video archive

Extensive coverage of US and International Racing

Great range of bets/markets

Excellent mobile apps
Cons
Odds could be better

Fees applied to certain payment methods
Alternatives to TwinSpires
If you are looking for an alternative to TwinSpires, the following horse racing betting sites fit the bill.
Top TwinSpires alternatives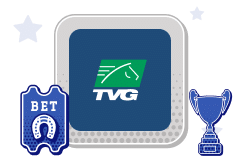 Highly competitive odds
Welcome Bonus has fewer wagering requirements
Not available in as many states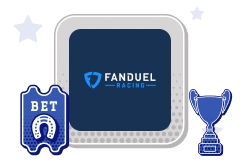 Licensed in multiple states
Fee free online deposits
Only $50 welcome offer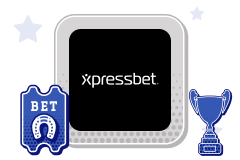 Great selection of races
Excellent live streaming platform
Racing betting only
FAQs
Is TwinSpires safe?
Yes, TwinSpires is completely safe to use. It is part of a public traded company and it fully complies with security regulations stipulated by each state it is licensed in.
Is TwinSpires legal?
TwinSpires is legal in an ever-growing number of US states. Many jurisdictions are in the process of drafting laws to allow online betting so the list of available states is increasing all the time.
How do I place a bet on TwinSpires?
To place a bet on TwinSpires, follow these simple steps. Sign up, choose a payment method and make a deposit, claim the welcome bonus, find the market/horse you want, enter a stake and hit the 'Place Bet' button.
How to withdraw from TwinSpires?
There are three main ways to withdraw from TwinSpires. You can request a paper check or alternatively, you can withdraw money electronically through EZMoney (free) or PayPal (fee applies).
Who owns TwinSpires?
TwinSpires is owned by Churchill Downs Incorporated. It is a publicly listed company that trades on the NASDAQ stock exchange as CHDN.
What states allow TwinSpires?
TwinSpires is currently legal in these states: AL, AR, CA, CO, CT, DE, FL, ID, IL, IN, IA, KS, KY, LA, MD, MA, MI, MN, MO, MT, NE, NH, NM, NY, ND, OH, OK, OR, PA, RI, SD, TN, VT, VA, WA, WV, WI, and WY.
How to fund TwinSpires account?
There are a variety of options to fund TwinSpires account. PayPal, Mastercard, Visa, Amex, EZMoney, EZBank, Green Dot and MoneyGram can be used to deposit funds to TwinSpires.