FanDuel Welcome Bonus
FanDuel offers a voucher for instant free entry to any of their DFS tournaments to all of the new joiners. It means that with that voucher you can enter one of their paid fantasy leagues for free and see whether you like DFS at FanDuel.
This bonus is available to everyone who is physically located in a state where the site operates, and you don't need a FanDuel promo code to receive the bonus.
FanDuel promo code

| | |
| --- | --- |
| Max bonus | Free entry to a DFS contest |
| Bonus percentage | N/A |
| Bonus expiry time | July 31. |
| Wagering requirements | N/A |

| | |
| --- | --- |
| Bonus code | N/A |
| Contest restrictions | None |
| Sports restrictions | None |
| Restricted states | None |
The FanDuel bonus is one of the best out there for daily fantasy sports. It's essentially like a free bet and it gives you a taste of DFS.
How to Claim FanDuel Bonus
It is easy to access the FanDuel welcome bonus voucher. They'll add it to your voucher page within 24 hours of deposit. After that, you should enter the contest through the voucher or notification page, set your desired lineup and enter the contest.
1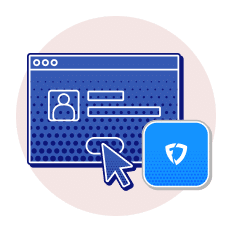 Register
Register for FanDuel by creating an account.
2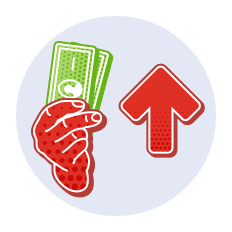 3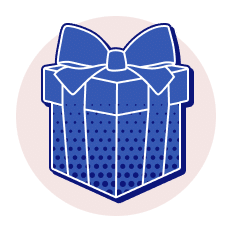 Receive bonus
They will add a free play voucher to your voucher page within 24 hours.
Creating a FanDuel account only requires your email address and a password, unlike their sports betting arm which also needs information like your address and the last four digits of your social security number.
Daily Fantasy Sports at FanDuel
FanDuel is one of the best daily fantasy sports (DFS) sites around with a wide range of sports such as NFL, NBA, NHL and MLB, as well as the likes of tennis and golf.
One of the strongest aspects of FanDuel is their layout, which allows you to easily select the sport from a navigation bar at the top and then choose your contest from there.
The only real negative to the desktop site is that it doesn't tell you what the maximum amount of entries is per contest before you click on it, nor is there a way to filter by number of entries allowed.
Daily fantasy sports at FanDuel
Types of Fantasy Contest
The first step of daily fantasy is to decide which contest you want to play at FanDuel. Fantasy tournaments are split into a few different types and each of these carries its own unique features that can shape how you play DFS.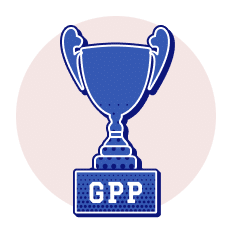 Guaranteed prize pool (GPP)
GPP is the most popular type of DFS tournament because it has the biggest prizes and usually affordable entry fees. You usually have to finish in the top 25% of a GPP for your entry to make money.
FanDuel refers to GPPs as Tournaments and some contests allow you to enter up to 150 teams in them.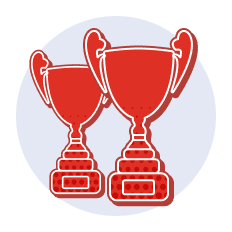 Double up
A double up tournament gives you the chance to win twice your entry fee. A key factor here is that the players who finish in a winning position all win the same amount of prize money.
FanDuel lists these contests under 'Multipliers' and pays out around the top 45% of the field.
There are also 50-50s which are very similar, except you win just under double your entry fee if you place in the top 50%.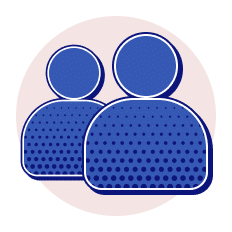 Head-to-head
A contest played between you and just one other person, with the highest scoring team taking the prize money.
FanDuel take around 10% per contest, so if you enter a $10 head-to-head then the winner will take home $18.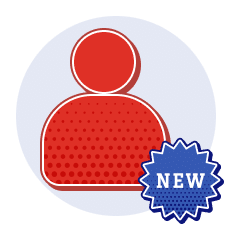 Beginners only
These contests are great for new players because you're only playing against fellow inexperienced DFS users.
FanDuel define a beginner as someone who "has entered less than 50 contests and not earned an experience badge based on their winnings." An experienced badge is earned by entering more than 500 contests or winning more than $2,500 across six contests.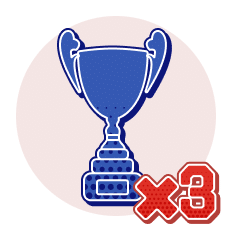 Multipliers
Multipliers are like double ups except this term covers any contest where all winners take home the same multiplier of their entry fee.
Double ups are the most popular types of multiplier but there are also contests for 3x, 5x and 10x.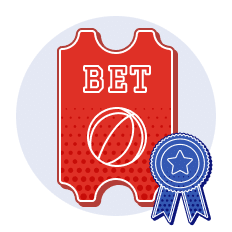 Qualifiers
Instead of winning money, qualifiers give you the chance to win tickets for future contests. Tickets are usually for a much higher value contest than the one you entered to win it, but most qualifier contests only give away one or two tickets.
The strategy for GPPs compared to double ups, multipliers, and head-to-heads is very different for a few key reasons.
Because only around 20-25% of entries in GPPs will win anything, it is important that you draft players who will perform above their value rather than relying solely on players who are consistently middle-ground scorers.
Teams that win FanDuel fantasy GPPs have a balance between star players and low-value, unpopular, players who play well above their usual ability for that game as this can give you leverage above other DFS players. You're not gaining much of an advantage if you select a team with players who lots of other people are also choosing.
In contrast, getting paid out in a double up or a multiplier relies on you choosing consistent players with a decent floor (the projected amount of DFS points a player will score at a minimum) and not worrying about whether someone else has your team.
Because you're only trying to place in the top 50% or so, there's no need to try and be contrarian like you would need to be for a GPP.
Fantasy Draft Types
As well as the variety of contest types, there are a few different ways you can draft your team.
They all employ the same basic process of choosing players and remaining below a salary cap, but each draft format has its own distinctive feature that offers variation for FanDuel DFS players.
Classic

Classic drafts consist of players from multiple games happening on the same day or specified period, such as the early slate of NFL games on a Sunday. Your players must abide by the positional restrictions set out by FanDuel and must come in at the salary cap or under.

Showdown

Called 'Single Game' on FanDuel, these are drafts where you choose six players from one game. One of your players is assigned to be your MVP and they will score 1.5x their points, and there are no restrictions by position.

Tiers

Tiered drafts are not available on FanDuel.

Snake

Like normal fantasy that you know and love, snake drafting is used for private contests on FanDuel. There is no salary cap or dollar value assigned to a player, but each player can only be chosen by one team.
The big GPPs generally use a classic draft and this is usually more challenging for FanDuel DFS players, but does allow you to create multiple lineups with more variation compared to single-game drafts.
Player Values
Each DFS site assigns different values to players and this can impact your strategy in terms of which players you select.
A player who is perceived to be good value for a GPP on one site may not be so good value on another because they eat too much of your salary cap compared to their output.
| Player | FanDuel value | DraftKings value | Yahoo! value |
| --- | --- | --- | --- |
| LeBron James | $10,700 | $11,100 | $55 |
| Stephen Curry | $9,800 | $10,700 | $40 |
| LaMelo Ball | $7,800 | $8,700 | $37 |
| Cade Cunningham | $6,800 | $7,300 | $25 |
| Blake Griffin | $4,100 | $3,100 | $10 |
The players above are from an NBA slate and the table shows how FanDuel price their players in terms of both dollar amount and percentage of salary cap.
Most caps on FanDuel are $60,000 and so LeBron would take up only 18.5% of your salary, whilst on DraftKings the cap is usually $50,000 and so he would account for 21.4%. On Yahoo!, who run with $200 caps, LeBron clocks in at a whopping 27.5%.
Other Promotions
FanDuel offers a rewards scheme for all players, called FanDuel Players Club, which allows you to earn points based on how much you spend in a month and then these can be exchanged for contest tickets.
The number of points you earn determines which status you are, ranging from Free Agent (50 points) to GOAT (2,500,000 points), and each rank gives you different perks.
On top of earning free tickets for selected contests with each level, you can also use your points as entry for almost any paid contest.
Every $1 spent on entry fees earns you five FanDuel Points (FDP), so you need to spend $10 to qualify for Free Agent level.
Fantasy NFL
NFL is the focal point of FanDuel's fantasy offering, with their highest prize money and biggest contests both coming in the sport.
FanDuel fantasy football is listed first on the navigation bar at the top, showing they clearly prioritize it over other sports and that is not really a surprise considering NFL has fewer games per season compared to the other major leagues.
Fantasy NFL
| | |
| --- | --- |
| Biggest total prize pot | $1,500,000 |
| Highest single prize | $300,000 |
| Min/max entry fee | $0.05/$10,600 |
| GPP average margin | 13% |
Both FanDuel's biggest prize pot and their highest single prize are appealing but they are significantly less than DraftKings' equivalents.
That said, the FanDuel lineup fee for that tournament is only $5 per team with a maximum of 150 entries – making it a lot more affordable than the $20 fee on DraftKings.
NFL Scoring on FanDuel
The fantasy NFL scoring system is easy to understand on FanDuel. Points are generally awarded to players in line with how many they score on the pitch, such as a touchdown being worth six points.
Almost every action is rewarded and so even if a player fails to score a touchdown in a game, you can still earn plenty of FanDuel points if they rack up the yardage.
Offensive players
| Statistic | FanDuel points |
| --- | --- |
| Touchdown pass | +4 |
| Passing yard | +0.04 per yard |
| Intercepted pass | -1 |
| Rushing touchdown | +6 |
| Rushing yard | +0.1 per yard |
| Receiving touchdown | +6 |
| Receiving yard | +0.1 per yard |
| Reception | +0.5 per catch |
| Touchdown return | +6 |
| 2-point conversion | +2 |
| Fumble lost | -2 |
Defense/Special Teams
| Statistic | FanDuel points |
| --- | --- |
| Sack | +1 |
| Interception | +2 |
| Pick-six | +6 |
| Fumble recovery | +2 |
| Fumble recovery for TD | +6 |
| Touchdown return | +6 |
| Blocked punt or FG for touchdown | +6 |
| Blocked kick | +2 |
| Safety | +2 |
| PAT return | +2 |
| 0 points allowed | +10 |
| 1-6 points allowed | +7 |
| 7-13 points allowed | +4 |
| 14-20 points allowed | +1 |
| 21-27 points allowed | 0 |
| 28-34 points allowed | -1 |
| 35+ points allowed | -4 |
Touchdowns scored whilst the defense is not on field do not count towards their 'points allowed' total.
So, if the Buffalo Bills beat the New England Patriots 20-10 but 12 of the Bills' points were directly scored by their defense (two touchdowns), then the Buccaneers' defense will only be deemed to have allowed eight points rather than 20.
Kickers
| Statistic | FanDuel points |
| --- | --- |
| Extra point made | +1 |
| 0-39 yard field goal made | +3 |
| 40-49 yard field goal made | +4 |
| 50+ yard field goal made | +5 |
Fantasy NBA
The NBA season was well underway when this FanDuel review was written, and the site has a decent range of contests but puts all its GPP eggs into a single basket.
Many contests are unfortunately very expensive to enter for most players, with our research finding that seven of the 10 GPPs with prizes of $10,000 or more cost $25 or more per team.
Fantasy NBA
| | |
| --- | --- |
| Biggest total prize pot | $400,000 |
| Highest single prize | $100,000 |
| Min/max entry fee | $0.05/$10,600 |
| GPP average margin | 13% |
FanDuel's main GPP is excellent because it is only $5.55 per team and has an impressive prize pot, as well as a bonus $30,000 split between DFS users who roster the player who hits the most 3s that day.
They could improve by having NBA contests that are more affordable as many with significant prizes are upwards of $25 per team – with some even crossing the $1,000 threshold.
NBA Scoring on FanDuel
FanDuel make NBA scoring very simple, giving points for basic actions and not concerning themselves with rewarding players who record double-doubles or triple-doubles.
| Action | FanDuel points |
| --- | --- |
| 3-point field goal made | +3 |
| 2-point field goal made | +2 |
| Free throw made | +1 |
| Rebound | +1.2 |
| Assist | +1.5 |
| Block | +3 |
| Steal | +3 |
| Turnover | -1 |
Fantasy NHL
NHL is certainly not a league that FanDuel push, offering only a handful of tournaments where you can win actual cash.
On the day of this FanDuel review, only 20 of the 70 GPPs actually had a cash prize for the winner whilst the remainder were Qualifiers. Of those 20, 11 had entry fees of $25 or more per team.
Fantasy NHL
| | |
| --- | --- |
| Biggest total prize pot | $50,000 |
| Highest single prize | $25,000 |
| Min/max entry fee | $0.05/$10,600 |
| GPP average margin | 13% |
Hockey is also largely neglected by other daily fantasy sites and by legal US sportsbooks, so it is not a surprise to see FanDuel offer just a few contests.
There is obvious room for improvement simply by offering more tournaments, but declining viewership and interest in NHL means FanDuel are unlikely to do this anytime soon.
NHL Scoring on FanDuel
The scoring system that FanDuel uses for NHL contests is straightforward. There are no bonus points for a player scoring a hat trick or for having a particular number of shots.
Forwards/wings/defensemen
| Action | FanDuel points |
| --- | --- |
| Goal | +12 |
| Assist | +8 |
| Shot on goal | +1.6 |
| Shorthanded point bonus | +2 |
| Power play point bonus | +0.5 |
| Blocked shot | +1.6 |
Goalies
| Action | Points |
| --- | --- |
| Win | +12 |
| Goal against | -4 |
| Save | +0.8 |
| Shutout | +8 |
Goalies receiving 12 points for a win is vital and should shape your strategy towards picking a goalie whose team is favored to win, even if the goalie doesn't make many saves.
Those extra points compared will usually outweigh picking a goalie who will face lots of shots but plays for the underdog.
Fantasy MLB
MLB was not in season when this FanDuel review was written and so no opinion can be formed on how strong or weak fantasy baseball is at the site.
MLB Scoring on FanDuel
FanDuel award points for basic MLB statistics, focusing mainly on hits and runs scored, without worrying about giving extra points for grand slams or subtracting points for players who are caught stealing.
Hitters
| Action | FanDuel points |
| --- | --- |
| Single | +3 |
| Double | +6 |
| Triple | +9 |
| Home run | +12 |
| RBI | +3.5 |
| Run | +3.2 |
| Base on balls | +3 |
| Stolen base | +6 |
| Hit by pitch | +3 |
Pitchers
| Action | Points |
| --- | --- |
| Win | +3 |
| Quality start | +6 |
| Earned run | -4 |
| Strikeout | +3 |
| Inning pitched | +3* |
*Fractional scoring per out. For instance, if a pitcher is in for six full innings and then gets pulled after one out in the seventh, he would score 19 points.
As per FanDuel's website, a Quality Start is awarded to a starting pitcher who completes at least six innings and permits no more than three earned runs.
Payment Methods at FanDuel
There are many ways to fund your account at FanDuel and the various options cater to just about every prospective fantasy player.
The only restrictions that are in place are that you can't be in Hawaii, Idaho, Montana, Nevada, or Washington to deposit. You also have to be 18+ in most states, except Alabama where the minimum age is 19 and Arizona, Iowa, and Massachusetts where it is 21.
It would be ideal if FanDuel could offer more ways to withdraw your winnings as whilst the three methods they have are popular, at least one more would be better.
FanDuel Mobile App
The FanDuel app is available for both iOS and Android that is able to be used on iPhone, iPad, and any Android phone and tablet.
Apple users can find it on the App Store but it is a little more tricky for those on Android, who have to download the APK file on their device and install it that way, rather than finding it on Google Play.
The app itself is incredibly easy to use and offers a perfect transition from the desktop site, with the layout very similar and making it simple to find the contests you want to enter.
You will have no problem following your entries on the FanDuel app either, with a section for live contests and also your history of entries – allowing you to learn from your mistakes.
What States is FanDuel Legal in?
The good news for players is that daily fantasy sports is legal in almost every US state, with very few restrictions compared to the world of sports betting.
FanDuel states on their website that they can't accept players physically located in Hawaii, Idaho, Montana, Nevada or Washington.
FanDuel makes no representation that participation in paid entry contests is lawful under Texas state law.
Do I Have to Pay Taxes at FanDuel?
You have to pay taxes on fantasy winnings if you have won $600 or more over the course of a year. FanDuel have a convenient feature that allows you to download your entry history as a spreadsheet, so you can just subtract your total entry fees from your winnings for that year.
FanDuel will send you a 1099 tax form in the mail to submit to the IRS with the rest of your forms.
It is highly recommended that you consult an accountant if you are unsure how much tax you have to pay.
Is FanDuel Legit?
FanDuel is a safe and legitimate DFS site, having been founded over a decade ago and constantly at the forefront of daily fantasy innovation in the US.
FanDuel company info

| | |
| --- | --- |
| US licenses | All but HI, ID, MT, NV and WA |
| Other products | Casino, Horse Racing, Sportsbook |
| Non-US licenses | None |
| Responsible gambling measures | Deposit limits, Timeout, Contest entry alert, Contest entry limit, Self-exclusion |

| | |
| --- | --- |
| Year founded | 2009 |
| Owner | Flutter Entertainment |
| CEO | Peter Jackson |
| Publicly traded | New York Stock Exchange, Euronext |
FanDuel History
The history of FanDuel goes back to 2009 when they were formed by the team behind Hubdub, a news prediction site on which players used virtual money to trade predictions on future events.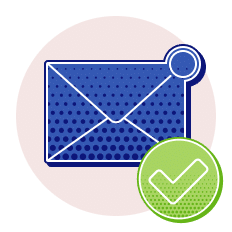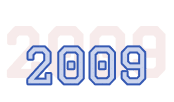 FanDuel founded
The company is officially founded in July 2009 as a Daily Fantasy Sports site.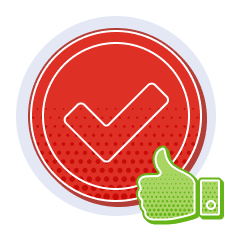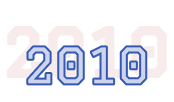 Wins award for Best Sports and Entertainment Startup
After little over a year of operating, FanDuel win The Europas' 'Best Sports and Entertainment Startup' award in November 2010.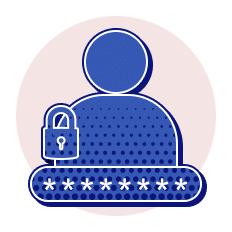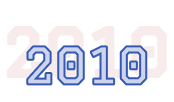 First FanDuel Fantasy Football Championship is held
Ten qualifying fantasy players are flown to Las Vegas to compete in a live fantasy championship. Joe Vance won the grand prize of $25,000.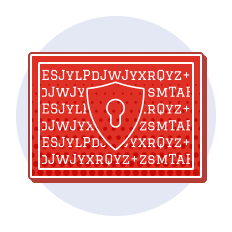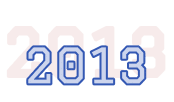 FanDuel pays out $145m in prizes
Throughout the calendar year, FanDuel entry fees exceed $159m and more than $145m of that is awarded in prize money.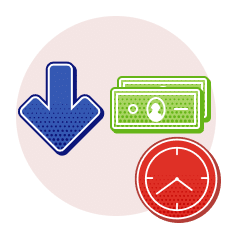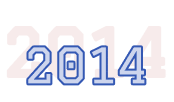 FanDuel partners with NBA
FanDuel becomes the official one-day fantasy gaming site of the league.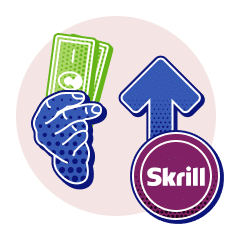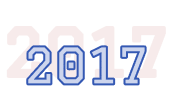 FanDuel and DraftKings merger cancelled
The two biggest DFS operators in the US agreed to merge in late 2016 but that was cancelled a few months later by the Federal Trade Commission.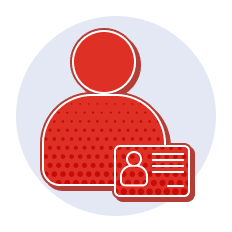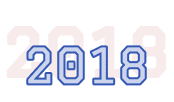 FanDuel acquired by Paddy Power Betfair
European sports betting giants Paddy Power Betfair buys a 61% controlling stake in FanDuel.
Should I Join FanDuel?
FanDuel is one of the best daily fantasy sites out there and will probably continue to be for a very long time. You should definitely consider joining FanDuel to play DFS with, especially if you want to play in NFL or NBA contests.
FanDuel pros
Excellent welcome bonus

Appealing prize money on offer

Superb customer service

Loyalty program

Wide range of sports
FanDuel cons
Smaller prizes than DraftKings

Priority on higher entry fees
DFS Alternatives to FanDuel
FanDuel is already one of the best daily fantasy sites out there and should only keep getting better.
However, no site is perfect and this FanDuel review showed they certainly have some flaws. So if they don't satisfy your needs for daily fantasy sports then take a look at these other DFS operators:
Best FanDuel alternatives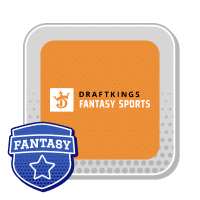 Biggest prizes on offer
Most sports
Poor welcome bonus
Low margin
Good for casual players
Smaller prizes
FAQs
How does FanDuel work?
FanDuel is a daily fantasy sports site. You pay an entry fee to take part in a contest for a specific game or slate of games, draft players to your roster from the teams playing, and score points based on their actions. Each player is assigned a value based on their ability and you have to remain under the salary cap when drafting your roster.
How long does a FanDuel withdrawal take?
FanDuel withdrawals can take as little as 48 hours if you choose PayPal from the list of available payment methods. Online banking takes 2-4 business days to process whilst if you want a check, that should arrive within 7-10 business days.
Who owns FanDuel?
FanDuel is owned by Flutter Entertainment, a European bookmaking company that also owns a variety of sports betting brands around the world. FanDuel was initially acquired by Paddy Power Betfair in 2018, who then rebranded to Flutter Entertainment a year later.
What states is FanDuel legal in?
FanDuel is legal in almost every state in the US, with only users in HI, ID, MT, NV and WA unable to enter paid fantasy contests. The company makes no representation that participation in paid entry contests is lawful under Texas state law.
How old do you have to be to use FanDuel?
You have to be 18 or older in most states to be able to use FanDuel. The only exceptions are those in Alabama who have to be 19+, and in Arizona, Iowa, and Massachusetts where the minimum age to play is 21.