Elite Sportsbook Welcome Bonus
Elite Sportsbook's welcome bonus is a 100% match bet up to $100, which is available in both Colorado and Iowa. This means that Elite Sportsbook will give you a free bet the size of your first real money bet up to $100
This is a pretty modest welcome bonus, especially when compared to some of their competitors, like BetMGM or Caesars, which usually offer at least a few hundred dollars as a welcome bonus.
Elite Sportsbook welcome bonus

| | |
| --- | --- |
| Max bonus | $100 |
| Bonus percentage | 100% |
| Wagering requirements | 1x bonus |
| Time to complete the wagering requirements | N/A |

| | |
| --- | --- |
| Expiry date | 7 days |
| Minimum odds | None |
| Bonus code | N/A |
| Sports restrictions | None |
Getting a free bet worth up to $100 for placing your first real money bet is reasonable if less than some other sites, but your attention needs to be drawn towards the maximum payout odds of only +300.
With the Elite Sportsbook free bet stake being excluded from returns, which is industry-standard, that means you can only win up to $300 if you place a $100 bet using bonus funds.
Elite Sportsbook Bonus T&Cs
The terms and conditions for Elite Sportsbook's welcome offer are very easy to understand, which adds to its appeal. Unlike some other betting sites, they do not have any complex instructions that need to be followed for you to claim the Elite Sportsbook bonus.
Wagering requirements
There are no wagering requirements for Elite Sportsbook's sign-up bonus. Any money you win with the free bet is yours and can be withdrawn as real money.
Minimum odds
There are no minimum odds requirements for either the first real money bet or the free bet. However, the free bet cannot be placed on any selection greater than odds of +300.
Market restrictions
The initial bet can be on any market and the free bet amount will be equal to that first wager you place.
How to Claim Elite Sportsbook Sign-up Bonus
Claiming the Elite Sportsbook welcome bonus is straightforward and requires no code. To get started, simply follow the steps below:
1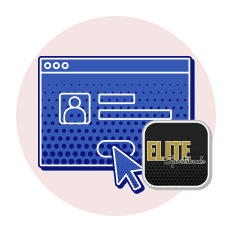 Create a new account with Elite Sportsbook
Register with Elite Sportsbook by creating a free account.
2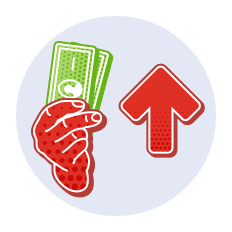 Make a deposit
Fund your account by making a deposit.
3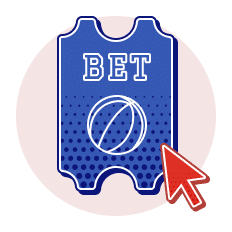 Place your bet
Place your first bet and wait for it to settle.
4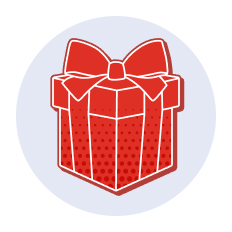 Receive your bonus
Get a free bet if your first wager loses.
5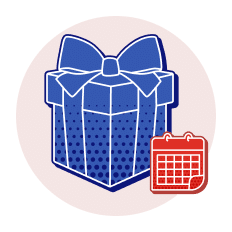 Wager your bonus
Use your free bet within 7 days.
To register at Elite Sportsbook, you will need to provide:
A username
A password
Email address
First Name
Last Name
Date of Birth
Cell Phone Number
Last four digits of your Social Security number
Address including city, state and zip code
Security questions and answers
Elite Sportsbook Sports Betting
Elite Sportsbook boast a strong layout that makes it easy to find the sports you want to bet on, as well as a carousel showing promotions and events. However, they fall down when it comes to their range of sports.
Sports Available to Bet On
Elite Sportsbook's sports offering is somewhat limited. They have all the major sports you would expect to find and the menu is generally ordered by sports that are in season, with MLB at the top followed by Pro Football at the time of writing.
However, there is little in terms of minor sports compared to other betting sites, with the most glaring omissions including cycling and table tennis.
In total, Elite Sportsbook have only 10 individual sports to bet on and whilst the major ones are available, there is a serious lack of leagues and events in sports such as soccer and tennis. Indeed, they only have basic betting options for soccer and only a handful of leagues available.
Other Sports
The availability of both options and markets of other sports on Elite Sportsbook is rather pitiful. They generally only offer a small amount of leagues or tournaments per sport, and very few markets are contained within those.
For instance, Major League Soccer matches are limited to just moneyline odds and total goals.
Auto Racing
Boxing
CFL
Golf
International Baseball
MMA
Soccer
Tennis
WNBA
Odds Comparison
Elite Sportsbook offer good odds on major markets, providing bettors with the usual choice of -110 odds on spread betting for NFL, NBA, MLB and NHL as well as competitive moneyline odds.
However, it is worth noting that they are not always accurate with parlay odds – to the detriment of you. Four selections at odds -110 each should be paid out at +1228, as it is with other betting sites, but Elite Sportsbook only offer this at +1100.
It should be noted that odds vary from betting site to betting site based on a variety of factors.
Home – Los Angeles Rams
-340
-345
-350
-380
Away – Chicago Bears
+280
+275
+290
+290
Home handicap
-7
-110
-7.5
-110
-7.5
-110
-7
-115
Away handicap
+7
-110
+7.5
+110
+7.5
+110
+7
-105
Elite Sportsbook are also competitive in match odds for most other sports as well as NFL. For instance, they offer Major League Soccer odds that are as good or better than other major sportsbooks.
Elite Sportsbook Blog and Betting Picks
Elite Sportsbook do not have a blog or betting tips, which is another aspect that damages them. Blogs can be helpful to newer bettors who want some insight into games or sports, with many other sportsbooks providing one.
For instance, BetMGM have an excellent blog with both written and video posts.
Bet Slip
Elite Sportsbook provide a very user-friendly bet slip, making it easy to see which selections you have added as well as having tabs at the top for straight bets, parlays and teasers.
Another convenient feature is that you are able to bet the maximum amount allowed at the click of a button. You can also set the same bet amount for each selection.
Elite's bet slip is certainly one of the best out there, given how easy it is to navigate and the simplicity with which you can create parlays.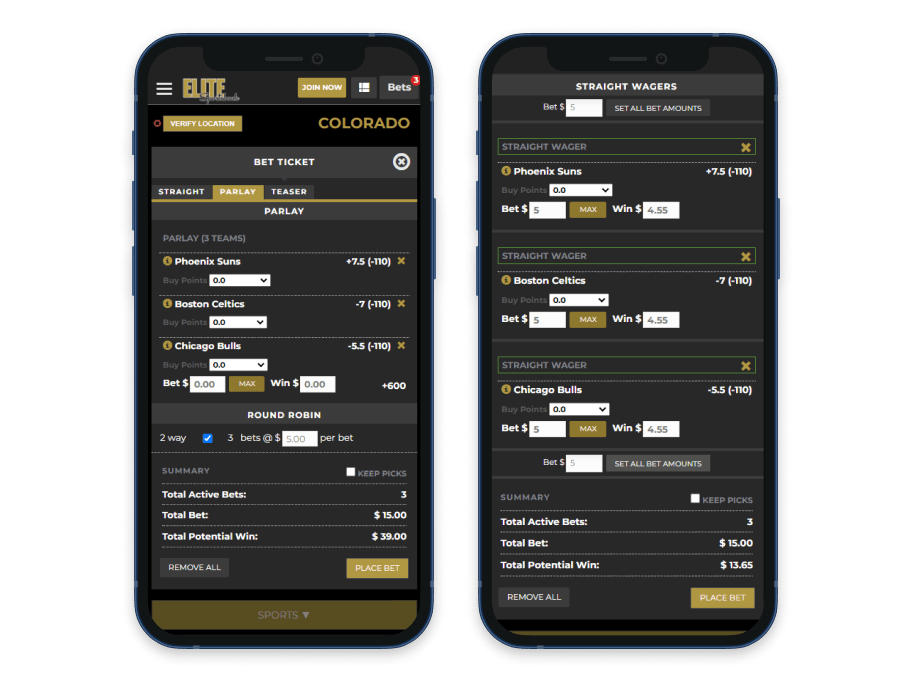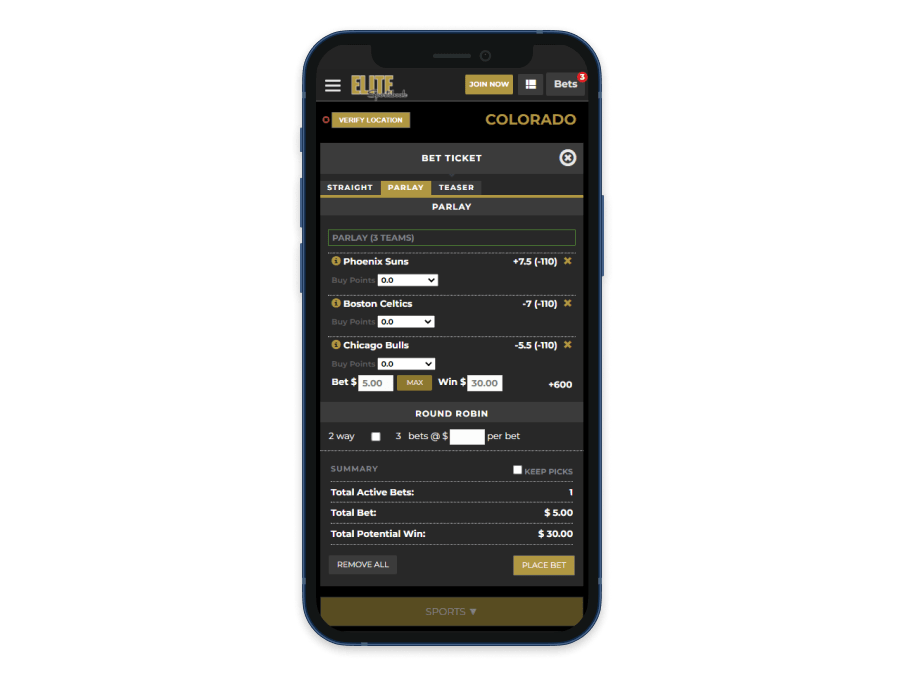 Betting Markets
Elite Sportsbook have a decent array of betting markets plus the ability to create parlays and round-robins, but they are severely lacking depth in most sports. The usual offerings of moneyline, total and spread are there but there is little else to speak of, with player props particularly limited.
At time of writing, Elite Sportsbook provide up to 17 MLB betting markets which is significantly less than other major sportsbooks, whilst their only tennis offering is moneyline odds – despite this review being written in the middle of the US Open.
Moneyline
Points spread
Total
Game props
Team props
Player props
NFL
NFL betting is the most popular sport for wagers in the US but Elite Sportsbook do not take advantage of that, failing to offer much variety for games despite strong odds.
Their range of Futures markets is impressive, which does make it appealing for people looking to place season-long bets.
NFL
| | |
| --- | --- |
| Margins | 4.8% |
| NFL betting markets | 36 |
| Odds | Competitive |
| Min/max bet | $0.01/variable |
| Promotions | Progressive parlay |
Elite Sportsbook would be served to change the name of the market from 'Pro Football' to 'NFL', as there is a separate section for NCAA Football.
This Elite Sportsbook review was carried out prior to the NFL season starting but other sportsbooks still offer a large range of markets for individual games. Elite Sportsbook only have moneyline, spread and total.
Football Promotions at Elite Sportsbook
Elite Sportsbook's one NFL promotion looks solid on the outside but it is not without issues. The odds make it uninviting as you're having to pay a massive premium to qualify. In almost all scenarios, utilizing early cashout or round-robin bets is a much better option.
Progressive Parlay – Get paid out even if all your legs don't win. The promotion requires you to select between four and 12 football or basketball points spread markets, and you can still get paid out if some bets lose.
This promotion gives peace of mind to bettors and can be especially attractive to users who want to select games that start at different times. Unsurprisingly, this comes at a cost. For example, four spread selections at the usual odds of -110 would normally pay out at +1228, but in a Progressive Parlay it pays out at +500 and at +100 if three selections win.
One NFL promotion running throughout the season is not a good offering by Elite Sportsbook, especially as it is not particularly strong nor sport-specific.
NBA
Elite Sportsbook were yet to update their NBA betting page as this review was being written, currently offering only a handful of Futures.
This is in contrast to other major betting sites available in the same states as Elite Sportsbook, with DraftKings having Futures but also taking bets on the first couple of nights of the NBA season.
NBA
| | |
| --- | --- |
| Margins | 4.8% |
| NBA betting markets | 25 |
| Odds | Average |
| Min/max bet | $0.01/variable |
| Promotions | Progressive parlay |
Whilst Elite Sportsbook will no doubt offer NBA betting as the season draws closer, the fact that other betting sites are doing so weeks in advance leaves Elite behind.
Basketball Promotions at Elite Sportsbook
At time of writing, Elite Sportsbook do not have any NBA promotions running. That will be subject to change as this Elite Sportsbook review was written over a month before the season started.
NHL
NHL betting does not appear to be much of a priority for Elite Sportsbook, who have just a single Futures market available and no games.
The season is still a month away at time of writing, but again other betting sites available in Colorado and Iowa have game lines available as well as a multitude of Futures options.
NHL
| | |
| --- | --- |
| Margins | 4.5% |
| NHL betting markets | 20 |
| Odds | Competitive |
| Min/max bet | $0.01/variable |
| Promotions | None |
Ice Hockey Promotions at Elite Sportsbook
Elite Sportsbook do not currently offer any NHL promotions but that could change ahead of the season starting. Providing at least one hockey promotion would go some way to making Elite a better betting site.
MLB
Despite MLB games taking place almost every day for six months of the year, Elite Sportsbook are slow at displaying baseball games and at making markets available.
Although every game is available to bet on, MLB fixtures that start in the afternoon (local time) are generally not open for punting in a timely manner.
That said, Elite Sportsbook do at least provide competitive odds and have similar margins to other major betting sites.
MLB
| | |
| --- | --- |
| Margins | 4.8% |
| MLB betting markets | 17 |
| Odds | Competitive |
| Min/max bet | $0.01/variable |
| Promotions | None |
Simply, Elite Sportsbook need to be more proactive about adding games that start before the evening and also with adding markets for those games. It is not uncommon to find games with only basic betting options in the hours before the scheduled start time.
Baseball Promotions at Elite Sportsbook
There are no baseball promotions available during the time of this Elite Sportsbook review, which was during the MLB season.
Not having MLB promotions is a glaring miss for Elite Sportsbook, especially when you consider that no other major sports take place over summer.
Even a basic promotion would be enough to set them apart as other major sportsbooks have very few between them, with only BetMGM's 'Hit the Cycle' standing out.
NCAA
College sports betting always takes plenty of wagers thanks to the sheer amount of games played in both football and basketball.
Elite Sportsbook offer every game and, unlike some states, residents in either Colorado or Iowa are able to bet on colleges in their respective state.
NCAA
| | |
| --- | --- |
| Margins | 4.8% |
| NCAA betting markets | 10 |
| Odds | Average |
| Min/max bet | $0.01/variable |
| Promotions | None |
Offering 10 betting markets may seem paltry, but this is standard as both Colorado and Iowa regulators do not allow prop bets on college games.
NCAA Betting Promotions at Elite Sportsbook
Elite Sportsbook do not offer any promotions for college sports, which is another mark against them. Being unable to bet on player props does limit the variety of promotions possible, but it would be beneficial for Elite to offer something.
Elite Sportsbook Betting Features
The lack of betting features on Elite Sportsbook is disappointing and incredibly basic compared to other betting sites.
Only having one feature really adds to them being a weak sportsbook, especially in comparison to other options available to make the betting experience as good as possible.
Early cashout

Elite Sportsbook offer early cashout, which allows bettors to sell their wager back for a value. An amount will be displayed based on the current value of the bet, and users can cash it out if they want to settle early.

Live streaming

Elite Sportsbook do not offer live streaming.

Bet builder/Same game parlay

Elite Sportsbook do not offer a bet builder/same game parlay feature.

Easy parlay

Elite Sportsbook do not offer an Easy Parlay feature.

Edit bet

There is no ability to edit bet after you have placed it at Elite Sportsbook.
Early cashout is standard across the industry and it should be expected to be offered by every betting site, and so for it to be Elite Sportsbook's only feature is poor.
Live streaming is more complex due to rights and licenses required, but any one of the others listed above would go some way to redeeming Elite Sportsbook.
Many other major betting sites offer Bet Builder or Same Game Parlay, whilst an easy parlay option is especially helpful for casual bettors.
Elite Sportsbook Live Sports Betting
Elite Sportsbook provide live betting on all major sports but it is a very basic offering that is nowhere near the standard required.
There are no live stats to speak of to aid the bettor, and the amount of markets available is inadequate.
Elite Sportsbook live sports betting
| | |
| --- | --- |
| Range of markets | Basic |
| Live stats | None |
| Ease of use | Easy |
| Live streaming options | None |
Live betting is crucial for many bettors but Elite Sportsbook fail to position themselves anywhere near the top, with the whole section requiring mass improvements.
The interface gives no live updates of even the score, let alone stats, which means you will need to be watching the game on TV or keeping up with it on a different website.
Payment Methods at Elite Sportsbook
Being able to deposit into your betting account is obviously a core function but Elite Sportsbook do not want to make it easy – providing only two choices.
Compare this to BetMGM, who offer 11 in Colorado and eight in Iowa, and it really is surprising that Elite do not provide more options.
| | Elite Play+ Prepaid Card | |
| --- | --- | --- |
| Min/max deposit | $10/$2000 | $10/$2000 |
| Min/max withdrawal | $10/No Max | $10/No Max |
| Fees | None | None |
| Payout time | 3+ days | 3+ days "Priority Review" |
| Withdrawal method | Yes | Yes |
Not only should Elite Sportsbook provide more payment methods, but they should offer more online ones.
Cash at the Cage is in-person deposits only, meaning if patrons live a long way away from the nearest casino where it is available, they are then forced to use Play+.
Elite Sportsbook Mobile App
Elite Sportsbook offer both an iPhone app and an Android app, but neither are available on tablets.
Both are easy to download, with iPhone or iPod Touch users able to do so via the App Store whilst those on Android can do so via Google Play.
One of the good things about Elite Sportsbook's app is that it is basically the same as the desktop website. The layout and color schemes are identical, which is not always the case with sportsbook apps, and this is a huge aspect of a positive customer experience.
However, it is not all good news as we found the app to generally be slow or even unresponsive, and depositing does not always work which forces the user to use the website anyway.
Geo-location with Elite Sportsbook
Sportsbooks cannot take wagers from outside the states in which they are licensed. You need to download GeoComply from Elite Sportsbook to bet with them as this will verify your location.
For the app, ensure location services are turned on. This detects which state you are in to determine whether you are able to bet with Elite Sportsbook.
Is Elite Sportsbook Legit?
Elite Sportsbook is a safe and legit sportsbook, operating legally in both Colorado and Iowa.
They are licensed in the state of Colorado by the Colorado Department of Revenue Division of Gaming Commission, which is the regulatory body for online sports wagering in the state.
Similarly, in Iowa it is the Iowa Racing and Gaming Commission who granted Elite Sportsbook their license.
Elite Sportsbook company info

| | |
| --- | --- |
| US licenses | CO, IA |
| Other products | None |
| Non-US licenses | None |
| Responsible gambling measures | Deposit Limits, Spending Limits, Time Limits, Self-Exclusion |

| | |
| --- | --- |
| Year founded | 1990 |
| Owner | Elite Casino Resorts |
| CEO | Dan Kehl |
| Publicly traded | No |
Elite Sportsbook are part of the Elite Casino Resorts business, which has operated in Iowa for over 30 years with both land-based and online products.
History of Elite Sportsbook
Whilst Elite Sportsbook is a fairly new venture, Elite Casinos have existed for many years and have a rich history in the world of gaming in Iowa.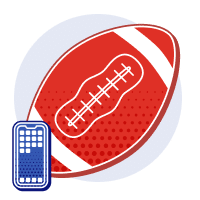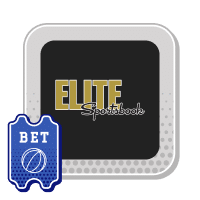 Iowa Gambling License Issued
The Kehl family, who would go on to own Elite Sportsbook, are granted the state's first riverboat gaming operator's license.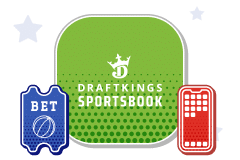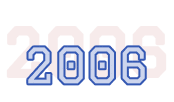 First land-based casino opened
Two years after land-based casinos were licensed in 2004, the Kehls open Riverside Casino.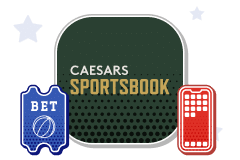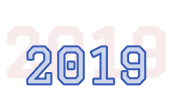 Elite Sportsbook launches
The online sportsbook begins taking bets on the same day Iowa officially starts accepting online wagers.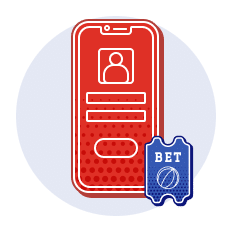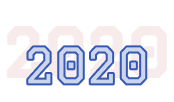 Elite Sportsbook expands to Colorado
Almost a year to the day after their Iowa debut, Elite begins offering sports betting in Colorado.
Why You Should Join Elite Sportsbook
Despite having competitive odds and being straightforward to use, Elite Sportsbook has very few other redeeming features and are certainly not attractive compared to other betting sites legal in either Colorado or Iowa.
The lack of markets is what really holds back Elite Sportsbook, with even the major sports having very few options for bettors. As well, their few promotions are not enticing enough to justify a poor range of markets, whilst their limited deposit methods leaves them near the bottom of the pack.
Pros
24/7 customer support

Easy to navigate
Cons
Maximum odds on welcome bonus

Only two deposit methods

Limited amount of sports

Poor app experience
The cons of Elite Sportsbook definitely overshadow the pros. Given how many other better options exist in both Colorado and Iowa, it is not recommended that you sign up with Elite Sportsbook.
Only having two deposit methods already limits the attraction of the betting site, whilst their serious lack of promotions and rudimentary live betting means there is a lot of improvement necessary. We recommend opting for a different betting site, with a better offer overall.
Alternatives to Elite Sportsbook
Elite Sportsbook is just one of many options available to bettors in Colorado or Iowa: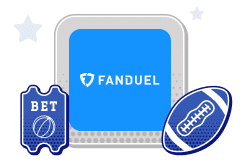 Same game parlay
Live streaming
Live chat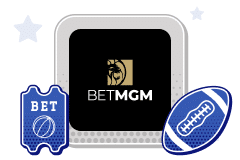 Competitive odds
Live streaming
Great promotions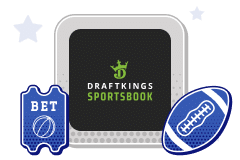 Strong NFL and MLB betting
Good blog
Fantastic odds
FAQs
Is Elite Sportsbook safe?
Elite Sportsbook is safe and legit online sportsbook. They are licensed in two separate states by appropriate state regulators. Elite is part of Elite Casinos Resorts, which is a reputable company with a history of excellence.
Which states allow Elite Sportsbook?
Colorado and Iowa allow Elite Sportsbook to operate. You can browse the website and download the app outside of these states, but you must be physically located in either Colorado or Iowa to bet. Keep in mind that they introduce new states on a regular basis.
How do I place a bet on Elite Sportsbook?
To place a bet on Elite Sportsbook, simply sign up for an account and deposit using you chosen payment method. Then click on the market you want to bet on to add it to your betslip, and type in the amount you want to bet. Lastly, hit "Place Bet".
Can you win real money on Elite Sportsbook?
Yes! Elite Sportsbook is a real-money betting site. That means you pay your own money for bets and anything you win is yours to keep.
How does Elite Sportsbook pay out?
Elite Sportsbook pays out via Play+ or Cash at the Cage. Play+ is online withdrawal and Cash at the Cage requires you to go to one Elite Casinos' physical locations.
Is Elite Sportsbook available on Android?
Elite Sportsbook have an Android app, which is available to download via Google Play. All you need to do to start betting is visit Google Play Store, get the Elite Sportsbook app and sing in with your account. Their app offers all the same features as the desktop sportsbook, so you won't miss anything when betting on the go.