DraftKings is one of the main pioneers of daily fantasy sports and they have maintained their place as the leading operator thanks to offering the biggest prizes in the business.
There is also a large number of sports at DraftKings, with the likes of soccer and NASCAR available on top of the big four leagues, and there are also dozens of contests to enter so you can be sure there's something for you.
DraftKings pros
Bigger prizes than any DFS site

Best range of sports

Good rewards system

Available in almost every state

Lots of contests on most sports
DraftKings cons
Poor welcome bonus available

Only two withdrawal methods
Unfortunately, DraftKings does have a poor welcome bonus with 25x wagering requirements and only having two withdrawal methods is a letdown.
DraftKings Promo Code
The DraftKings fantasy sign up bonus is available to all new fantasy players but it is not very attractive thanks to excessive wagering requirements.
You have to be located in a state where the company operates and there is a DraftKings promo code to enter when you register for the site.
DraftKings promo code

| | |
| --- | --- |
| Max bonus | $500 |
| Bonus percentage | 20% |
| Bonus expiry time | 90 days |
| Wagering requirements | 25x |

| | |
| --- | --- |
| Bonus code | SAVE |
| Contest restrictions | None |
| Sports restrictions | None |
| Restricted states | MA |
Whilst a deposit bonus of up to $500 for DraftKings daily fantasy contests appears solid, having to play through your bonus funds 25 times is astonishingly high.
So if you deposited $2,500 to get the maximum bonus of $500, you would have to spend $12,500 on DraftKings contests before your bonus money becomes real money that you can withdraw.
How to Claim DraftKings Bonus
You will need to remember to DraftKings promo code SAVE when you register otherwise you'll miss out on the extra funds.
Aside from that, the DraftKings deposit bonus simply requires signing up and then you'll be credited with the bonus money.
1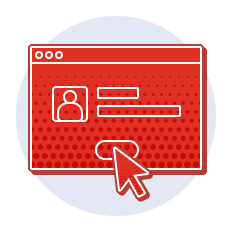 2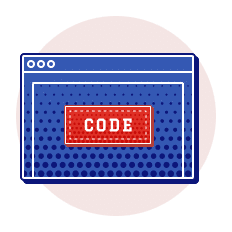 Enter bonus code
Use the DraftKings promo code SAVE.
3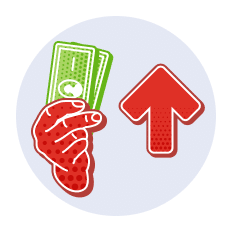 Deposit
Fund your account with up to $2,500.
4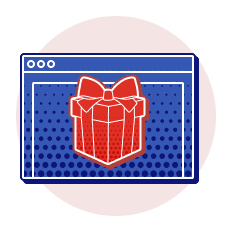 Enter contests
Spend your bonus within 90 days.
DraftKings require a username and password when registering, as well as your name and address.
DraftKings Bonus T&Cs
There are a few terms and conditions that you should be aware of when using the DraftKings promo code and the main ones are found below.
Most notably, your bonus money is subject to 25x wagering requirements which means you may never succeed in playing through it.
Key T&Cs
Bonus money is subject to 25x wagering requirements
You must use the promo code SAVE when you sign up
The maximum bonus you can receive is $500
Bonus money can be used on any contest
All bonus money needs to be wagered within 90 days after being credited
Payment Methods at DraftKings
DraftKings provides a range of ways for you to deposit money into your account, covering the most popular methods including VISA, PayPal, and online banking.
You have to be physically located in any state or country that DraftKings is licensed in to be able to deposit, so you can't be in Hawaii, Idaho, Montana, Nevada, Oregon or Washington.
Most players will be comfortable using one of the deposit methods but offering more than two withdrawal methods would make DraftKings much more user-friendly.
How to Withdraw at DraftKings
DraftKings offers just two withdrawal methods to daily fantasy players, which makes it incredibly difficult for many customers to get their money out.
The full list of withdrawal methods, along with the processing time for each, is below:
Online banking: 3-5 days
PayPal: 3-5 days
DraftKings Mobile App
The DraftKings app can be downloaded to both iOS and Android devices, including iPads and tablets running Android software.
Apple users are able to find it in the App Store whilst it is available on Google Play for those on Android, unlike some other DFS apps which force you to install it via an APK file.
Generally, the DraftKings app is very easy to use and the main page shows which contests you have entered as well as offering easy navigation to the ones available in each sport.
Live contest entries are just the click of a button away and in a fun feature, there is a live scores section which shows you games currently being played plus the fantasy points accrued by each player.
DraftKings Customer Support
The customer service at DraftKings is some of the best around at any DFS site or sportsbook, with all of live chat, phone, and emails all provided as ways to get in touch.
If you want to phone DraftKings with a query then you have to leave a message and they will email you back. Thankfully, responses both this way and via standard emails take less than 48 hours.
Live chat responses usually come within five minutes, and agents are knowledgable about sports and daily fantasy so there's not much waiting around.
DraftKings Customer Support
| | |
| --- | --- |
| Live chat | Open 24/7 |
| Email | Submit email queries via form in help section |
| Phone number | 1 (855) 357-2377 |
| FAQ | Detailed |
Daily Fantasy Sports at DraftKings
DraftKings is probably the most famous daily fantasy sports (DFS) site in the world and they certainly live up to that reputation.
On top of the expected NFL, NBA, NHL and MLB, DraftKings also offer plenty of other sports like soccer, European basketball, NASCAR and Australian Rules Football.
It is the prizes on offer at DraftKings that makes the site incredibly appealing, though, with no other DFS operator coming near them in that aspect.
DraftKings fantasy explained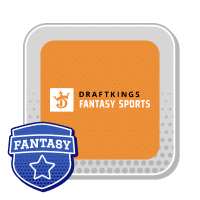 Types of Fantasy Contest
DFS can look confusing at first but the key is to break it down into a few steps. The first of those is to pick what type of contest you want to enter.
Each contest type has distinctive aspects to it and so there are different strategies that need to applied depending on which contest you enter.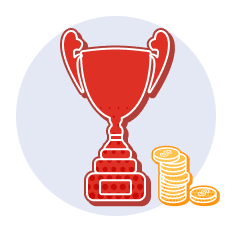 Guaranteed prize pool (GPP)
GPPs are the bread and butter of DFS, with these contests usually awarding the biggest prizes coupled with reasonable entry fees.
Prizes are guaranteed to be paid out whether the contest fills up or not, but they are extremely difficult to succeed in as only the top 20-25% of players are paid out.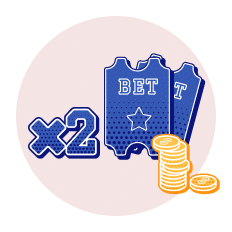 Double up
This type of contest gives you the chance to win exactly twice your entry fee. Everyone who finishes in a winning position, usually around the top 45% or so, wins the same amount.
DraftKings also offer 50-50s, which pay the top 50% of players just under double their entry fee.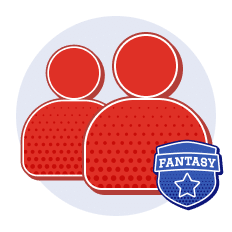 Head-to-head
Simply a one-on-one contest, you face one other person and the highest scorer takes all. The prize pot consists of both entry fees minus DraftKings' rake of 10%.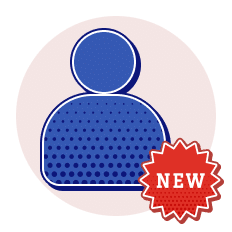 Beginners only
These contests are only available to new DFS players, so there's no chance of you coming up against a professional or someone with vast amounts of experience. DraftKings defines a beginner as players "who have not yet earned an experience badge and played under 50 contests."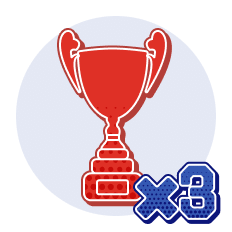 Multipliers
Similar to double ups, multipliers refer to any contest where the winners take home a prize that equals their entry fee multiplied by a specific number. Some multipliers have prizes worth 40x the entry fee.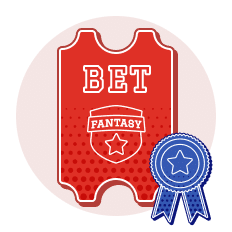 Qualifiers
Whilst most contests give out cash prizes, winners of qualifiers (also called satellites) get tickets for future events. The value of the ticket will always be significantly more than your entry fee but many of these contests only have one prize.
Contests fall under one of two banners: Tournament Game or Cash Game. Tournaments generally encompass GPPs whilst head-to-heads, multipliers, and double ups are all considered cash games.
This is crucial for strategy because you have to be one of the top 25% of players to make any money on a GPP entry, so you're generally attempting to roster players who will exceed their value.
The DraftKings lineups that take home the big prizes usually consist of some star players combined with at least a couple of players who are low-valued and unpopular amongst other rosters.
If you choose a player who only 1% of teams have and who scores lots of points relative to their value, this can give your leverage over the other 99% of rosters.
In contrast, consistency is the number one rule for cash games as all prizes are the same. You should be looking to roster star players and players who are consistent if unspectacular.
There's no point looking at "boom or bust" players – ie players who could score loads of points or who could score nothing – because you're not trying to finish first like in GPPs.
Fantasy Draft Types
Now you know the different DraftKings contests that you can choose from, the next step is deciding on which draft type to play.
Once again, they all employ different strategies and these go hand-in-hand with the contest you have chosen.
Classic

You are given a salary cap of $50,000 and you draft a team from all the players who are in action that day. There are positional restrictions you have to abide by, so you can't just select a bunch of quarterbacks for an NFL lineup.

Showdown

These are contests that are only for a specific game and there are no limitations on position. Each team consists of a captain who costs 1.5x their usual value and also scores 1.5x their points, plus five utility players.

Tiers

DraftKings divides players up into tiers based on projected points, and you choose one from each tier to create your team. There is no salary cap for this draft type.

Snake

Much like regular season-long fantasy, users take it in turn to draft players for their team. Each player can only be selected once and there is no roster management or trading allowed.
Classic lends itself to more variation than other types and so the big GPPs, such as DraftKings Milly Maker, use this as it allows for a bigger range of unique lineups.
Player Values
Player values vary at different DFS sites depending on a variety of factors including salary cap and projected points totals.
Obviously, the star players are the most expensive whilst those who may not contribute at all to the game are cheapest.
| | DraftKings value | FanDuel value | Yahoo! value |
| --- | --- | --- | --- |
| LeBron James | $11,100 | $10,700 | $55 |
| Stephen Curry | $10,700 | $9,800 | $40 |
| LaMelo Ball | $8,700 | $7,800 | $37 |
| Cade Cunningham | $7,300 | $6,800 | $25 |
| Blake Griffin | $3,100 | $4,100 | $10 |
As most DraftKings lineups cost $50,000, it's easy to see why roster management for GPPs is so important – drafting LeBron here would take up over 20% of your salary cap.
The cheapest players in classic drafts cost $3,000 but it's not like they're all going to be total busts. Finding someone who overperforms in that bottom price range could be the difference between a good team and a great one.
Other Promotions
DraftKings have a reward system that gives players special currency called crowns, which can be used to enter tournaments instead of real money.
The number of crowns you earn in a month dictates what Status Tier you are, which ranges from Bronze (100 crowns) to Black (125,000), and each tier grants you daily rewards of either crowns, DK Dollars (bonus funds) or contest tickets.
To help you out, DraftKings also have daily missions that you give additional crowns for entering specific contests.
You earn one crown for every $1 spent on DraftKings DFS entry. It costs 550 crowns to enter a $1 contest.
Fantasy NFL
NFL is the most popular sport in the US and naturally it is the emphasis of DraftKings fantasy output, with millionaires being made every week during the season.
The famous DraftKings Milly Maker pays out a total of $4m each week with the winner scooping $1m, at the cost of $20 per team and a maximum of 150 teams per player.
Fantasy NFL
| | |
| --- | --- |
| Biggest total prize pot | $4,000,000 |
| Highest single prize | $1,000,000 |
| Min/max entry fee | $0.10/$26,200 |
| GPP average margin | 13% |
Potentially spending $3,000 in the Milly Maker is not for everyone and even a $20 could push your budget, considering your chance of winning anything is extremely low.
There are still plenty of other contests for a more affordable entry fee and the thousands available every week means that there is something for everyone.
NFL Scoring on DraftKings
Every time one of your rostered players does something with the ball, it will usually translate into points for your DraftKings fantasy team.
The scoring system used for fantasy NFL by DraftKings is straightforward and even players who don't score touchdowns can generate big scores if they gain plenty of yardage.
Offensive players
| Statistic | DraftKings points |
| --- | --- |
| Touchdown pass | +4 |
| Passing yard | +0.04 per yard |
| 300+ yard passing game | +3 |
| Intercepted pass | -1 |
| Rushing touchdown | +6 |
| Rushing yard | +0.1 per yard |
| 100+ yard rushing game | +3 |
| Receiving touchdown | +6 |
| Receiving yard | +0.1 per yard |
| Reception | +1 per catch |
| 100 yard receiving game | +3 |
| Touchdown return | +6 |
| 2-point conversion | +2 |
| Fumble lost | -1 |
Defense/Special Teams
| Statistic | DraftKings points |
| --- | --- |
| Sack | +1 |
| Interception | +2 |
| Pick-six | +6 |
| Fumble recovery | +2 |
| Fumble recovery for TD | +6 |
| Blocked punt or FG for touchdown | +6 |
| Blocked kick | +2 |
| Safety | +2 |
| PAT return | +2 |
| 0 points allowed | +10 |
| 1-6 points allowed | +7 |
| 7-13 points allowed | +4 |
| 14-20 points allowed | +1 |
| 21-27 points allowed | 0 |
| 28-34 points allowed | -1 |
| 35+ points allowed | -4 |
Touchdowns that are scored whilst the defense is not on field do not count towards their 'points allowed' total.
For instance, if the Cleveland Browns beat Minnesota Vikings 42-10 but 12 of the Browns' points were directly scored by their defense (two touchdowns), then the Vikings' defense will have allowed 30 points rather than 42.
Kickers
| Statistic | DraftKings points |
| --- | --- |
| Extra point made | +1 |
| 0-39 yard field goal made | +3 |
| 40-49 yard field goal made | +4 |
| 50+ yard field goal made | +5 |
Fantasy NBA
There is a strong DraftKings lineup of fantasy NBA contests, providing a range of GPPs and cash tournaments that should appeal to everyone.
As NBA games are played every day during the season, it is only logical that the prizes aren't as significant as the ones available in DraftKings NFL contests.
Fantasy NBA
| | |
| --- | --- |
| Biggest total prize pot | $1,000,000 |
| Highest single prize | $1,000,000 |
| Min/max entry fee | $0.10/$10,600 |
| GPP average margin | 13% |
Many of DraftKings' high-paying GPPs are quite expensive but there are still many cheaper options including one that will only run you $0.50 per team with a prize pot of $15,000.
It is also worth noting that the average margin is skewed because expensive GPPs have a lower margin of around 10%, which means the cheaper ones clock in at nearly 16%.
NBA Scoring on DraftKings
The NBA points system on DraftKings is basic but it does reward players for double-doubles and triple-doubles, which is something that most other daily fantasy sites don't do.
| Action | DraftKings points |
| --- | --- |
| Point | +1 |
| 3-point shot made | +0.5 |
| Rebound | +1.25 |
| Assist | +1.5 |
| Steal | +2 |
| Block | +2 |
| Turnover | -0.5 |
| Double-double | +1.5 |
| Triple-double | +3 |
Fantasy NHL
Whilst there are plenty of NHL contests to enter at DraftKings, it's clearly not a league they prioritize.
At time of this DraftKings review, there were 17 tournaments with prize pots of $5,000 or more and just two of those cost $10 or less to enter. Some GPPs in that range have fees of well over $100 per team.
Fantasy NHL
| | |
| --- | --- |
| Biggest total prize pot | $40,000 |
| Highest single prize | $30,000 |
| Min/max entry fee | $0.10/$10,600 |
| GPP average margin | 13% |
With NHL on the decline in the US in terms of viewership and popularity, it should be expected that DraftKings won't increase their coverage any time soon.
NHL Scoring on DraftKings
Extra points are awarded to NHL players who excel in a game, which is something to look out for when setting your DraftKings lineup as those bonus points could be the difference.
Forwards/wings/defensemen
| Action | DraftKings points |
| --- | --- |
| Goal | +8.5 |
| Assist | +5 |
| Shot on goal | +1.5 |
| Shorthanded point bonus | +2 |
| Blocked shot | +1.3 |
| Shootout goal | +1.5 |
| Hat trick bonus | +3 |
| 5+ shots | +3 |
| 3+ blocked shots | +3 |
| 3+ points | +3 |
Goalies
| Action | DraftKings points |
| --- | --- |
| Win | +6 |
| Goal against | -3.5 |
| Save | +0.7 |
| Shutout | +4 |
| Overtime loss | +2 |
| 35+ saves | +3 |
Fantasy MLB
When this DraftKings review was being carried out, MLB was not in season and so there is no data on baseball contests.
MLB Scoring on DraftKings
Fantasy points scored by hitters on DraftKings is simple, but for pitchers it is more in-depth than other DFS sites and so you should be aware of potentially changing strategies depending on which site you use.
Hitters
| Action | DraftKings points |
| --- | --- |
| Single | +3 |
| Double | +6 |
| Triple | +8 |
| Home run | +10 |
| RBI | +2 |
| Run | +2 |
| Base on balls | +2 |
| Stolen base | +5 |
| Hit by pitch | +2 |
Pitchers
| Action | DraftKings points |
| --- | --- |
| Win | +4 |
| Earned run allowed | -2 |
| Strikeout | +2 |
| Inning pitched | +2.25 |
| Hit against | -0.6 |
| Base on balls against | -0.6 |
| Hit batsman | -0.6 |
| Complete game | +2.5 |
| Complete game shutout | +2.5 |
| No hitter | +5 |
DraftKings states that "Hitting statistics for pitchers will not be counted and pitching statistics for hitters will not be counted."
If you were to roster Shohei Ohtani on a day where he is starting pitcher, you wouldn't get any points for his batting exploits that day. However, if you roster him when he's listed as DH, his batting will score you points.
What States is DraftKings Legal in?
DraftKings is legal in almost every US state except for Hawaii, Idaho, Montana, Nevada, Oregon and Washington.
Unlike sports betting, DFS is far more widely available and DraftKings is also available in other countries like the UK and Canada.
Do I Have to Pay Taxes at DraftKings?
You have to declare annual fantasy winnings over $600 to the IRS. DraftKings will send you IRS Form 1099-Misc no later than February 28th, which will include all net earnings from the prior calendar year.
DraftKings states on their website that they generally calculate net earnings using the following formula: (Cash Winnings – Cash Entry Fees) + Cash Bonuses = Net Earnings.
This is only an estimate by DraftKings and the actual total may be different. You should consult an accountant if you are unsure how much tax you have to pay.
Is DraftKings Legit?
DraftKings is a legit daily fantasy site. They have been operating as one since 2012 and are one of the major players in the DFS industry in the US.
DraftKings company info

| | |
| --- | --- |
| US licenses | All but HI, ID, MT, NV, OR and WA |
| Other products | Casino, sportsbook |
| Non-US licenses | Austria, Canada, Germany, Ireland, Malta, UK |
| Responsible gaming measures | Self-exclusion, self-limitation |

| | |
| --- | --- |
| Year founded | 2012 |
| Owner | DraftKings Inc. |
| CEO | Jason Robins |
| Publicly traded | NASDAQ |
DraftKings History
You only have to go back a few years to discover the history of DraftKings as it was only in 2012 that three former VistaPrint executives started the company.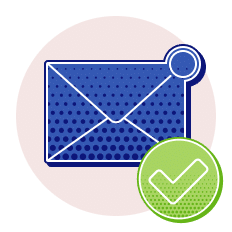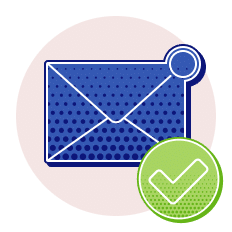 DraftKings founded
Jason Robins, Matthew Kalish, and Paul Liberman establish DraftKings, with the first product being a one-on-one baseball competition.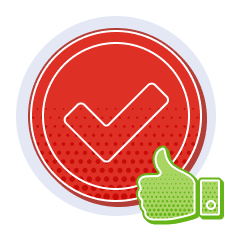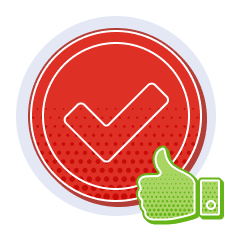 MLB invests in DraftKings
MLB becomes the first US professional sports league to invest in daily fantasy sports, financing an undisclosed amount.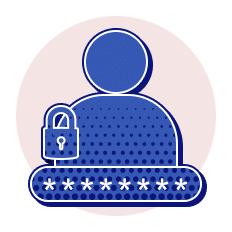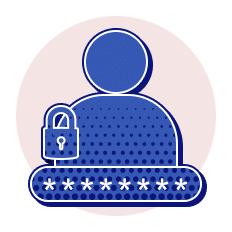 $50m in prize money awarded
In just their second year of operating, DraftKings announce they have awarded over $50m in prizes during 2013.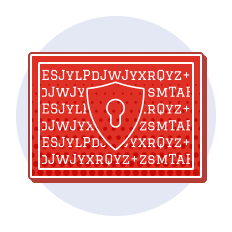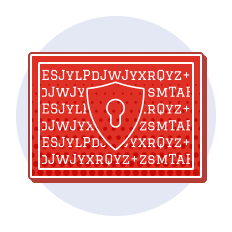 DraftKings partners with NHL
NHL and DraftKings reach a deal for the site to become the official daily fantasy sports service of the league.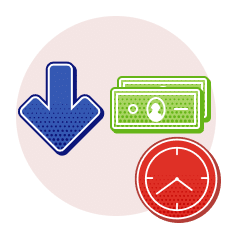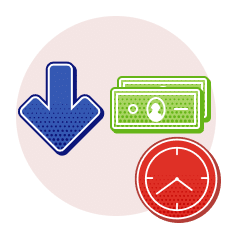 DraftKings partners with MLB
Similar to the NHL agreement, DraftKings becomes the MLB's official daily fantasy game.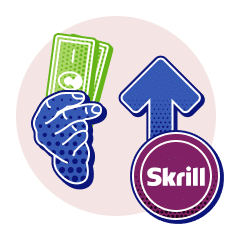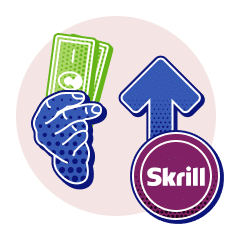 Merger between DraftKings and FanDuel cancelled
Late 2016 saw the two sites agree to a merger, but this was cancelled in July 2017 due to the threat of litigation by the Federal Trade Commission.
DFS Alternatives to DraftKings
If you read this DraftKings review and decided it isn't for you, there are a few other DFS options available to you.
FanDuel offers the best welcome bonus of any DFS site and also backs that up by having the best mobile app for DFS, which is simple to navigate and follow contests on.
A slightly different form of DFS is offered by Monkey Knife Fight. Instead of drafting teams to play against other users and potentially professionals, you simply play against the house.
Best DraftKings alternatives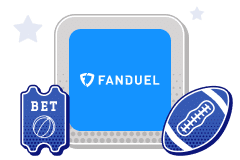 Best welcome bonus
Great mobile app that is easy to use
Prioritizes high entry contests
Not playing against DFS pros
No salary caps
Low prize money
Conclusion
DraftKings is the best daily fantasy site out there because it boasts the biggest prizes and the largest number of contests of any operator.
They also provide a wide range of sports that should cater to just about every player, although their poor welcome bonus with huge 25x wagering requirements is a significant negative.
The key aspects of DraftKings, both good and bad, are listed below:
DraftKings has the biggest prizes out there, with some contests offering $1m to the winner.
The entry fees for some contests is as low as $0.10, making it accessible for all.
All real money entries are rewarded with crowns, which can then be used to enter contests instead of cash.
The welcome bonus at DraftKings is extremely unappealing and there's a good chance you'll never play through the 25x wagering.
FAQs
How does DraftKings work?
DraftKings is a daily fantasy sports site which involves you paying to enter a contest and drafting a team for that game or day of games. Like regular fantasy sports, each of your players earns points based on how they perform in the game.
How long does DraftKings withdrawal take?
Withdrawing from DraftKings can take anywhere between three and five days. You can only withdraw using PayPal or online banking, with both methods taking the same amount of time.
Where is DraftKings legal?
DraftKings is legal in almost every state of the US. Only players from HI, ID, MT, NV and WA are unable to enter paid contests on the site.
DraftKings is also available in Austria, Canada, Germany, Ireland, Malta and the UK, allowing all residents of those countries to take part in daily fantasy sports.
How old do you have to be to use DraftKings?
You have to be 18 or older to use DraftKings in most states. However, players in Alabama and Nebraska must be 19, whilst those in Arizona, Iowa, Louisiana and Massachusetts need to be 21+ to play DraftKings fantasy sports.
How to win on DraftKings?
It is very difficult to win consistently on DraftKings. At minimum, you should devise a strategy by doing research into players and teams, and ensuring that the players you pick are good value by not overpaying.
You should note that the top 1% of DraftKings players take home 41% of prizes available, and these users are professionals who spend hours modelling projections to determine the strongest theoretical lineups.