Betfred Welcome Bonus
Betfred have the same welcome bonus in each state which is $250 in free bets when you sign up and wager at least $50 on any market.
You don't need to remember a Betfred promo code, simply register and wager to receiver your free bets.
Betfred welcome bonus

| | |
| --- | --- |
| Max bonus | $250 |
| Bonus percentage | 100% |
| Wagering requirements | 1x |
| Time to complete the wagering requirements | None |

| | |
| --- | --- |
| Expiry date | None |
| Minimum odds | -200 |
| Bonus code | None |
| Sports restrictions | None |
The Betfred welcome bonus is not as big as other sites, such as BetMGM and PointsBet, but it has the attraction of a reward that's greater than your initial bet.
You only have to bet $50 to unlock the $250 worth of Betfred free bets, which are awarded incrementally into your account rather than all at once.
Place an initial wager of $50+ on any sport and get a $100 free bet after wager settlement, with another $50 free bet being granted the following Monday.
You will then receive a $50 free bet for the next 2 weeks provided you place a $1+ wager in each of those weeks. Each $50 Betfred free bet will be awarded the Monday after your $1+ bet is settled.
Betfred Bonus T&Cs
There are a few significant terms and conditions you should be aware of, and they are the same in all states where Betfred operates.
No wagering requirements
There are no wagering requirements on Betfred free bets, so any money you win with them is yours to keep. Wagers placed with Betfred free bets do not include the stake in the returns.
Minimum odds of -200
Your first cash bet(s) on Betfred must be on selections of -200 or longer (such as -110 or +200) to be eligible for the promotion. Betfred free bet wagers must also be used on selections of -200 or longer.
Wager at least $50
The first wager you make on Betfred sportsbook must be $50 or greater to take advantage of their welcome offer.
How to Claim Betfred Sign-up Bonus
It is easy to access this welcome bonus because you don't have to remember to enter a Betfred promo code when signing up.
1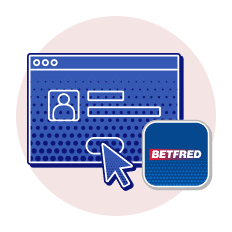 Register
Sign up to Betfred sportsbook.
2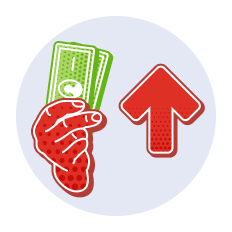 Deposit
Pay at least $10 into your account.
3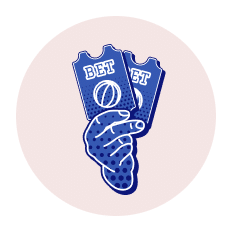 Wager at least $50
Place your first real money bet of $50+.
4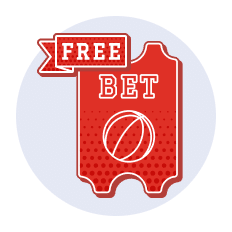 Receive free bets
Get your $100 Betfred free bet upon settlement of your initial wager, and $50 the Monday afterwards.
Remember, you have to wager at least $50 as your first bet when you register and then at least $1 in each of the next two weeks to receive the entire $250 bonus.
Betfred Sports Betting
Betfred offer a distinctly average sports betting experience on their site, with our experts able to find plenty of positives but also a multitude of negatives.
The main upsides are that the site is very easy to navigate and find the sports you want to bet on, whilst there is a dedicated section for boosts that gives you enhanced odds on select markets.
Betfred also have a secondary list of most popular leagues – such as NBA and MLB – to complement their general list of sports.
However, Betfred have different sites depending on which state you are in and the style of each is different enough to be a bit annoying.
A major flaw we found whilst conducting this Betfred review is that the website frequently doesn't load properly, displaying the wrong games.
For instance, we clicked on NBA to see which games were available and then when we clicked on MLB, the heading changed but the games listed were still for the NBA.
Sports Available to Bet On
The list of sports available at Betfred sportsbook is not a long one, with just 12 offered to punters including the four major US leagues.
This puts them well behind the likes of BetMGM and DratfKings Sportsbook, who boast 28 and 18 respectively for punters to wager on.
Other Sports
There's not much to shout about on Betfred for those who like to wager on more niche sports.
Aussie rules and rugby league are the pick of the minor sports but Betfred sportsbook don't offer all the major competitions in these, and the markets are very limited.
The full list of available sports at Betfred:
Aussie Rules
Baseball
Basketball
Boxing
Football
Golf
Hockey
MMA
Motor Racing
Rugby League
Soccer
Tennis
Odds Comparison
Betfred boast good odds on the four major US sports leagues, competing with other major sportsbooks who all offered similar prices.
The main issue with Betfred sportsbook is that they are slow at uploading odds, so if you're looking to bet early then you'll be better off wagering elsewhere.
Betfred
FanDuel Sportsbook
BetRivers
BetMGM
Home - Orlando Magic
Home
Orlando Magic
+255
+265
+245
+260
Away - Golden State Warriors
-330
-330
-305
-350
Home spread
+7.5
-110
+7.5
-114
+7.5
-112
+7.5
-110
Away spread
-7.5
-110
-7.5
-106
-7.5
-109
-7.5
-110
Betfred Blog and Betting Picks
Betfred do not have a blog to complement their US sportsbook. Examples of good blogs can be found at WynnBET and BetMGM.
Bet Slip
The bet slip at Betfred sportsbook is straightforward to understand, with separate tabs for straight bets, parlays, and teasers. Round robins can also be created.
That said, it is quite basic and lacks features of other bet slips such as changing the points spread and setting the same stake value for every selection.
Betting Markets
Betfred provide all the basic markets you could need for sports wagering, but there is not much depth or any particularly unique markets that could set them apart from other major US sportsbooks.
One of the cool things that Betfred sportsbook does offer is regular odds boosts on certain games or markets, making them best price on those particular events.
Spread
Total
Moneyline
Game Props
Team Props
Player Props
Quarter Betting
Half Betting
Anytime scorers
NFL
NFL was not in season during the time of this Betfred review and so no opinion can be formed of their professional football markets.
NFL
| | |
| --- | --- |
| Margins | N/A |
| NFL betting markets | N/A |
| Odds | N/A |
| Min/max bet | $0.10/variable |
| Promotions | None |
Football Promotions at Betfred
There are no active football promotions at Betfred with NFL being in the off-season.
NBA
NBA betting at Betfred is pretty average, with the sportsbook offering good odds that will appeal to people who like to wager on the three main lines.
However, the markets available to bet are all quite basic and there is no real variety or originality in Betfred's offering.
NBA
| | |
| --- | --- |
| Margins | 4.8% |
| NBA betting markets | 50 |
| Odds | Competitive |
| Min/max bet | $0.10/variable |
| Promotions | None |
The main issue with Betfred is that they don't make odds available early enough, with some games having only the main three markets available a few hours before an evening tip-off.
Basketball Promotions at Betfred
Betfred do not offer any basketball promotions despite the NBA season being in full swing, which really hurts the sportsbook.
Even just one would make Betfred a more appealing betting site and help to make up for their lack of markets.
NHL
Betfred are poor at NHL betting, pricing up just a handful of markets and usually not even doing that in good time.
Their one saving grace is that they do offer good odds that are extremely competitive and are occasionally best price, which may be enough for some bettors to sign up with Betfred.
NHL
| | |
| --- | --- |
| Margins | 3.8% |
| NHL betting markets | 14 |
| Odds | Competitive |
| Min/max bet | $0.10/variable |
| Promotions | None |
Ice Hockey Promotions at Betfred
There are no Betfred promotions available for hockey, which is another negative aspect of the online sportsbook.
MLB
The MLB season had not started when this Betfred review was conducted and therefore there is no information available on baseball betting.
MLB
| | |
| --- | --- |
| Margins | N/A |
| MLB betting markets | N/A |
| Odds | N/A |
| Min/max bet | $0.10/variable |
| Promotions | None |
Baseball Promotions at Betfred
Betfred currently do not offer any baseball promotions but this may change when the MLB season starts.
NCAA
Every division one college basketball and football game is available to wager on at Betfred sportsbook, which is in keeping with other major US betting sites.
As per state regulations, bettors in Colorado and Iowa can't wager on prop bets in any college game.
NCAA
| | |
| --- | --- |
| Margins | 4.8% |
| NCAA betting markets | 8 |
| Odds | Competitive |
| Min/max bet | $0.10/variable |
| Promotions | None |
NCAA Betting Promotions at Betfred
Betfred sportsbook do not offer any college sports promotions to bettors.
Betfred Betting Features
There are a few features available on Betfred that should improve your betting experience, although two of three are standard across almost all major sportsbooks.
Early cash out

Betfred provide early cash out but it is not clear on which sports or events, so you will only find out if your wager is eligible after you've placed it.

Live streaming

There is no live streaming of games on Betfred sportsbook.

Bet builder/Same game parlay

Betfred offer Parlay+ on select games, which is the sportsbook's equivalent of a same game parlay.

Easy parlay

Betfred have a 'Trending Bets' section on their Pennsylvania site, which shows five popular selections and allows you to easily wager on them.

Edit bet

You cannot edit your bet after it has been placed on Betfred.
The trending bets section is a strong addition to Betfred as you can place the parlay at the press of a button, and as well you can remove legs you don't like simply by unchecking them.
It would be ideal for Betfred to add this particular feature to their online sportsbooks in Colorado and Iowa, as currently it is only Pennsylvania bettors who can utilize this.
Betfred Live Sports Betting
Live betting is available on a wide range of sports at Betfred, including the big four American leagues and a variety of soccer games.
Betfred have convenient stats on a lot of games that can help your wagering strategy for in-play, but it's worth noting that we found these to be slow at updating and so may be inaccurate.
Betfred live sports betting
| | |
| --- | --- |
| Range of markets | Poor |
| Live stats | Average |
| Ease of use | Easy |
| Live streaming options | None |
Offering more markets would make Betfred more enticing for live betting as there are only rudimentary options available on many in-play events.
Payment Methods at Betfred
Betfred provide many popular ways for you to deposit at the sportsbook, offering both online and physical options to suit your needs.
There is no data available for the maximum deposits or withdrawals for most Betfred payment methods.
Betfred Mobile App
The Betfred app is only available to bettors in Colorado, who can download it from the App Store to iOS devices or to Android via Google Play.
Customers who are in Iowa or Pennsylvania can bet via the mobile site, but that doesn't make up for the fact there is no native Betfred app for IA and PA.
That said, they're not missing much as the Betfred app is slow and prone to constantly needing to confirm geolocation, even when you've not moved.
Geo-location with Betfred
You must be in one of the states where Betfred is licensed because they cannot accept bets from other locations. You cannot bet with them if you are in an unlicensed state, even if you usually reside there.
Betfred use Geocomply software to determine your location and allow you to bet with them. This computer plugin is available from Betfred's website and it detects which state you are currently in.
For mobile users, your phone's location services need to be on to bet from the Betfred app. If you are connecting to the Betfred app via WiFi, then your location will be detected automatically.
Is Betfred Legit?
Betfred is a legit sportsbook that is safe to use and licensed in six states of the US, having been granted permission to operate by the regulator in each of those states.
Betfred company info

| | |
| --- | --- |
| US licenses | AZ, CO, IA, LA, NV, PA |
| Other products | Casino |
| Non-US licenses | UK, Spain |
| Responsible gambling measures | Cooling off, deposit limit, betting limit, self-exclusion |

| | |
| --- | --- |
| Year founded | 1967 |
| Owner | Fred Done and Peter Done |
| CEO | Joanne Whittaker |
| Publicly traded | No |
History of Betfred
Betfred is one of the oldest betting companies in the world, having been founded in the UK over 50 years ago.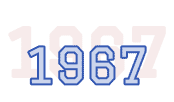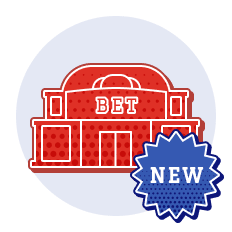 First shop opens
Fred Done opens his first betting shop with money gained from a bet on England to win the 1966 soccer World Cup.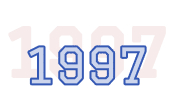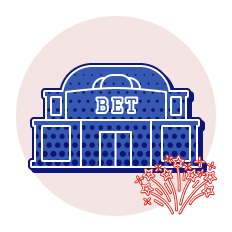 Betfred opens its 100th shop
Done acquires Robert Walker bookmakers, taking their total number of shops to over 100.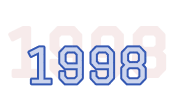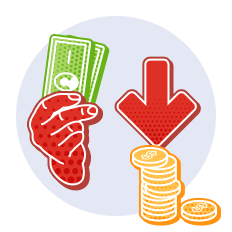 Betfred becomes first sportsbook to pay out early
Betfred paid out early on Manchester United to win the English Premier League, only for Arsenal to eventually win the title.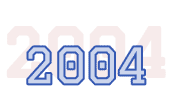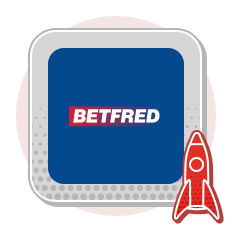 Betfred name first used
The chain officially adopts the Betfred name and launches an online sportsbook.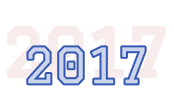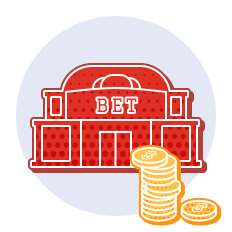 Betfred buys more shops
Betfred takes their betting shop total to over 1,650.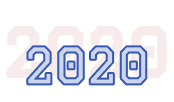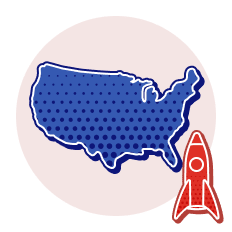 Betfred launches in the US
Betfred Sports, the US arm of the company, launches in Iowa.
Why You Should Join Betfred
Betfred are a solid sportsbook with decades of experience that provides bettors with excellent odds and competitive welcome bonuses.
The range of payment methods available also makes it easy to deposit, which is always a strong positive for any legal US betting site.
Pros
Competitive odds

Good welcome bonuses

Easy to deposit
Cons
Not many sports

Welcome bonus not available in all states

No app in IA or PA

No FAQs on site
However, Betfred sportsbook falls down on too many different aspects, mainly the lack of sports available to wager on and the fact that the app is only available in Colorado.
The welcome bonus being available in only two states is also poor as it excludes a significant number of potential bettors.
Alternatives to Betfred
There are many other legal US sportsbooks around so if Betfred doesn't fit the bill for you, you can take a look at some of our other recommendations: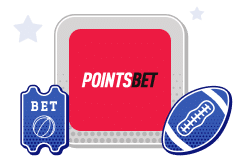 Points Betting
Excellent promos
Bad blog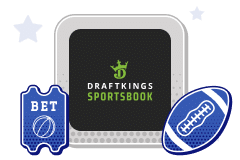 Strong on MLB and NFL
Great blog
No promos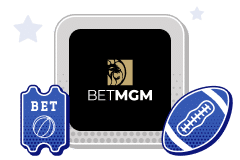 Very competitive odds
Live streaming
App needs work
FAQs
How do I use Betfred free bet?
Any Betfred free bets you have in your account will be available to use when you got to place a wager. Instead of using your real money, simply click on the Betfred free bet in your bet slip.
Is Betfred legit?
Betfred is a legit and safe sportsbook, having been founded in the UK in 1967. They are licensed to operate in six states and are subject to regulation by the commission in each of those.
Who owns Betfred?
Betfred is primarily owned by Fred Done and his brother Peter Done, who originally founded the betting company over 50 years ago in a suburb of Manchester, England, using winnings from a soccer World Cup bet placed the year before.
Which states allow Betfred?
Betfred is licensed in Arizona, Colorado, Iowa, Louisiana, Nevada, and Pennsylvania, with the sportsbook having been granted permission to operate by each of those state's regulatory body.
How do I place a bet on Betfred?
Sign up for a Betfred account and deposit via any of the accepted payment methods. After you know which game you'd like to bet on, click on the market and type in your risk amount. Then click "Place Bet" and wait for the wager to settle.